Karen Fairchild: "The Tide is Turning"
CMT Artists of the Year Fairchild and Kimberly Schlapman Talk Female Empowerment, Music and Motherhood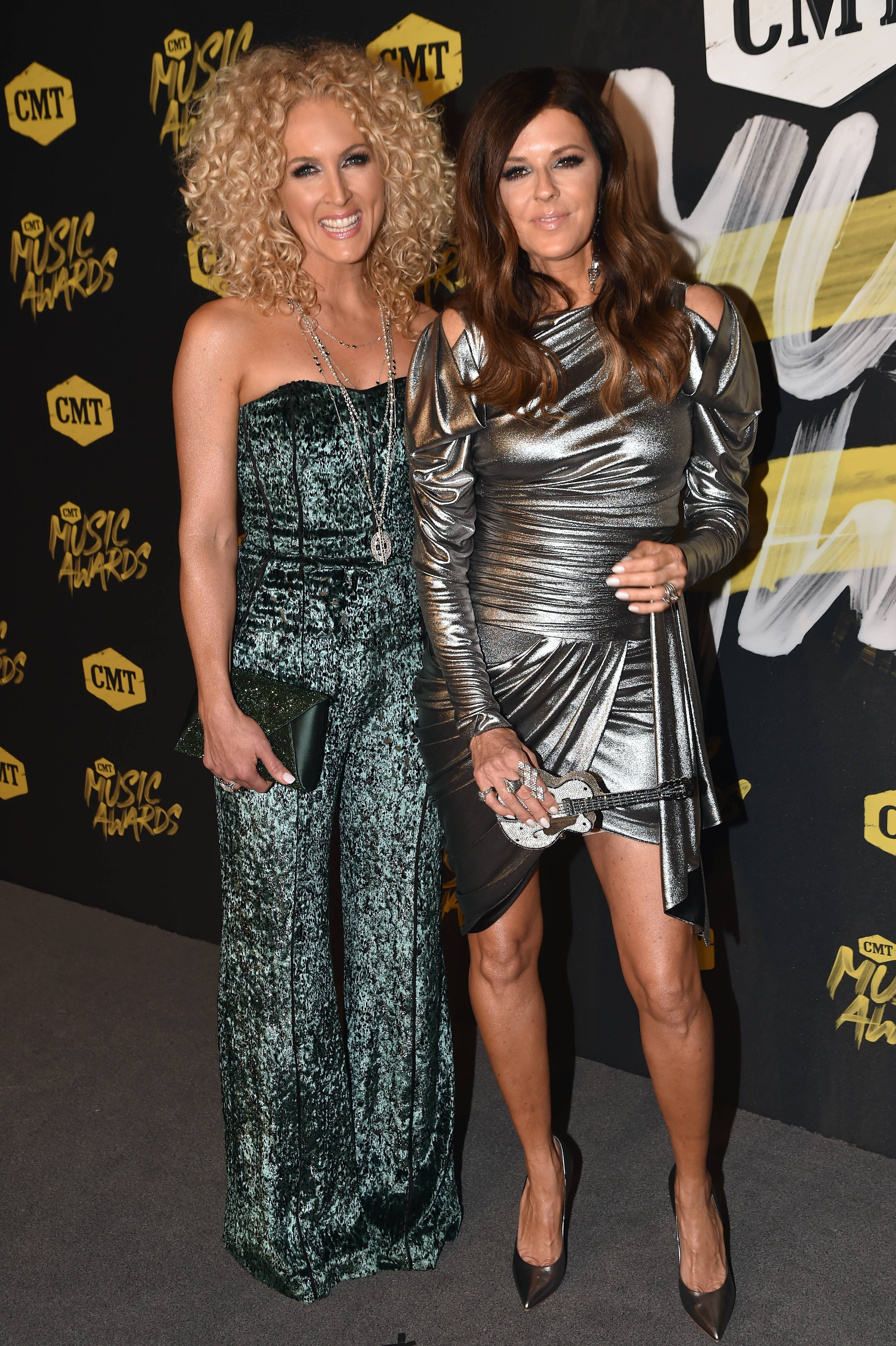 Ladies, it's time. Time to be seen and heard, according to Little Big Town's Karen Fairchild and Kimberly Schlapman.
When CMT.com recently sat down with the two stars in anticipation of next week's 2018 CMT Artists of the Year celebration, the conversation quickly turned to female empowerment, the wave of change currently rolling through country music that is music to their ears. The night will honor both Schlapman and Fairchild along with five of their female peers and CMT Artist of a Lifetime Loretta Lynn live from Nashville on Oct. 17 at 8 p.m. ET/PT.
"It's time," Fairchild told CMT.com. "Women's perspectives, voices and art are needed right now in culture, period. The tide is turning. And it's turning in a good way. Where people can tell their stories and their truths and live without being afraid of telling that truth. And that's a beautiful thing."
The spotlight that is growing and widening to the formerly darkened corners and fringes of what was deemed mainstream country music extends not only on the radio but in society. Women -- their voices, their hearts, their lives, their stories -- are taking center stage among other marginalized groups. And Fairchild said now more than ever women need to stick together and stick up for each other.
"I think right now we have to speak up for each other and support each other," she said, "and we have to say the difficult thing as women. And if we don't do it for each other, who' s going to do it?
We are lucky that we're in a band with strong, beautiful men and that [Kimberly] is married to a strong, beautiful partner. We're lucky that we have men in our lives that lift us up. It's time for the girls to raise each other up."
Those bandmates, Phillip Sweet and Jimi Westbrook, the latter of which is Fairchild's husband, have never been anything short of completely supportive and encouraging.
"They have always been supportive," Schlapman said, "for everything we've done in the band, and even when we've stepped out to do things on our own. They have always been there to lift us up and cheer us on.
They're incredibly strong men and confident in themselves and very happy for this honor and incredibly supportive. If they weren't, it wouldn't be the same band. If we didn't have the support and the bond and the love that we have, we probably wouldn't still be together."
They're a band to aspire to be. Raising careers, raising families and raising each other up -- it's a full-time life commitment, one they wouldn't change for anything.
But all that raising involves more than their fair share of real-world moments, which Fairchild nor Schlapman hides from the world. Through the power of social media, they share it all -- the good, the bad, the funny because being relatable and real to their audience is a more important mission than glamour; especially to one particular group out there: mothers.
"You hear that debate sometimes, you know, 'Don't show too much of your life,' but we can't help it. They are our joy. Our children are our joy. They are. Also sometimes I want to beat my head up against the wall and go, 'I'm the worst mother in the world.
"Everybody does that!" Schlapman chimed in.
"We all have those moments of 'What am I doing wrong?' but then also the celebrations of the greatest joys," Fairchild added. "Our kids have grown up together. They're like siblings. Sometimes they behave beautifully together and sometimes they don't."
"Just like everybody else's out there," Schlapman said with a laugh.
"Mostly they act better than most adults," Fairchild cracked back.
"We're working moms who are out there still struggling," she said. "I was at a parent-teacher conference this morning, talking about handwriting."
"Yep, we're just figuring it out, just like everybody else," Schlapman said.
Well, allow us to lift you both up with love and say, without hesitation, that you two are doing an incredible job.