'Music City''s Jessica Mack Marries Andreas Plackis
'Music City' Season Two Returns in 2019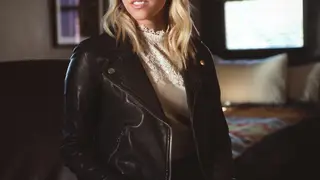 Best wishes for Music City's Jessica Mack and husband, Andreas Plackis.
The two announced their engagement in June and married on Saturday (Aug. 25) in front of a massive party of their friends and family at the Moss Mountain Farm in Roland, Ark. Among the attendees were Mack's Music City castmates Rachyl Degman, Alisa Fuller, Alexandra Harper and Jackson Boyd.
"Best day of my life yet," the bride posted after her big day. "It's official -- I'm MRS. PLACKIS! God is faithful always, and His timing is perfect. Dre and I both feel incredibly blessed and loved. A huge Thank You to @mossmountainfarm -- this venue is seriously the most beautiful place ever! It was an honor to get married there!"
The happy couple is honeymooning in Cabo San Lucas. Season two of Music City returns in 2019.