Why Joshua Hedley Has What All Artists Want
Talks How Sobriety Led to Him to Songwriting and Debut 'Mr. Jukebox'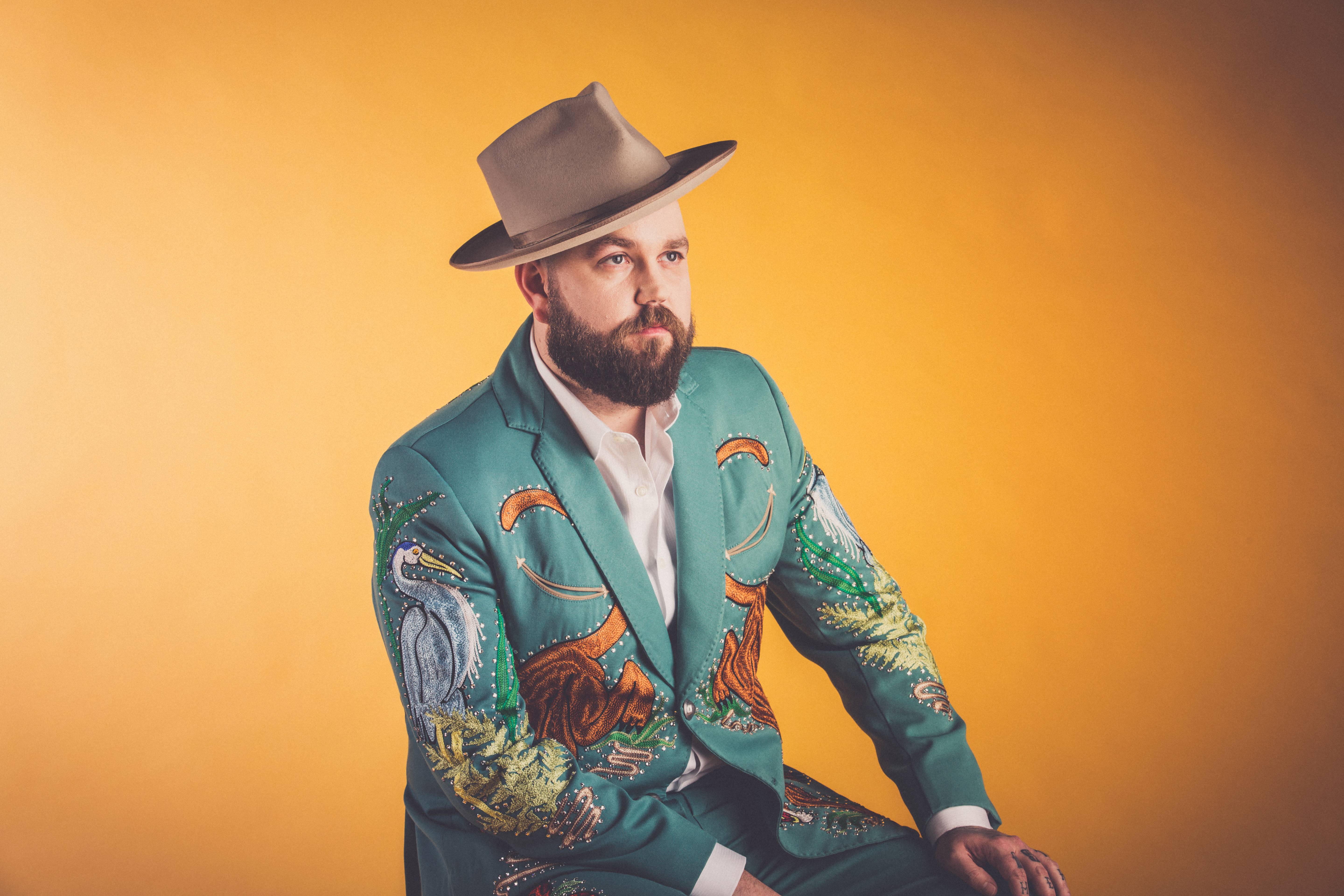 Joshua Hedley has headlined shows most major acts would kill to have.
Since the Florida native, 33, arrived in Nashville in 2004, he's been a regular performer in some of the oldest honky-tonks on Lower Broadway where audiences from around the world go in droves to hear live classic country every night. The place fans can find Hedley on most Mondays when he's in town is Robert's Western World where patrons, no matter how young or old they look, have to get ID'd and get an "R" stamped on their hand to get in the door.
"The world comes to Robert's, and it's responsible for me having any sort of exposure as an artist," he tells CMT.com over the phone. "I never did go looking for anything. It all just sort of found me. If nothing ever happened to me, I'd still be playing at Robert's. As long as I'm playing, I'm happy."
His Third Man debut, Mr. Jukebox, is appropriately titled because he can't quantify how many country songs he knows. At age 3, he asked his parents for a fiddle, and he's been playing ever since they bought him his first instrument at age 8. By 12, he landed his first professional gigs.
The new album is the singer's original material, and most of the lyrics are inspired by personal experience. His Disney cover "When You Wish Upon a Star" was recorded as a tribute to his late father, Richard, who was a Disney fan.
"'I Never (Shed a Tear)' is based on someone else's experience, but everything else I lived it," he says. "I don't want to make my songwriting so personal that people can't relate to it. I think that's a really important aspect of country music. I try to steer my writing toward subjects I know everyone has been through. Heartbreak is a big one. Everybody's felt that."
But as deep as his song knowledge is, Hedley says it's hard to say when he started writing songs. "I don't really consider myself a songwriter," he says. "It's just something that happened to me. I had a song idea, and I wrote a song, and it kept happening.
"Sobriety led to ideas," he adds. "Before that, I really wasn't interested in anything other than getting drunk. And the idea of writing a song never even crossed my mind. I had written a couple of them on the spur of the moment. But once I got sober, it opened up a door in my brain to where all these ideas were. They just kept coming. I couldn't write them fast enough."
Hedley owns a distinctive voice that is dynamic, and his melodies are infectious, making his music accessible to anyone with ears.
"I've always been able to sing," he says. "My earliest memories in music are riding to preschool singing third harmonies to Everly Brothers songs and Disney songs. My mom knew that I was going to be a musician because I kept telling her to stop singing along to the Disney tapes because she can't sing."
Hedley is on tour through August.