Dolly Parton Receives $100 Million From Jeff Bezos For Philanthropy
Dolly Parton: "I try to put my money where my heart is."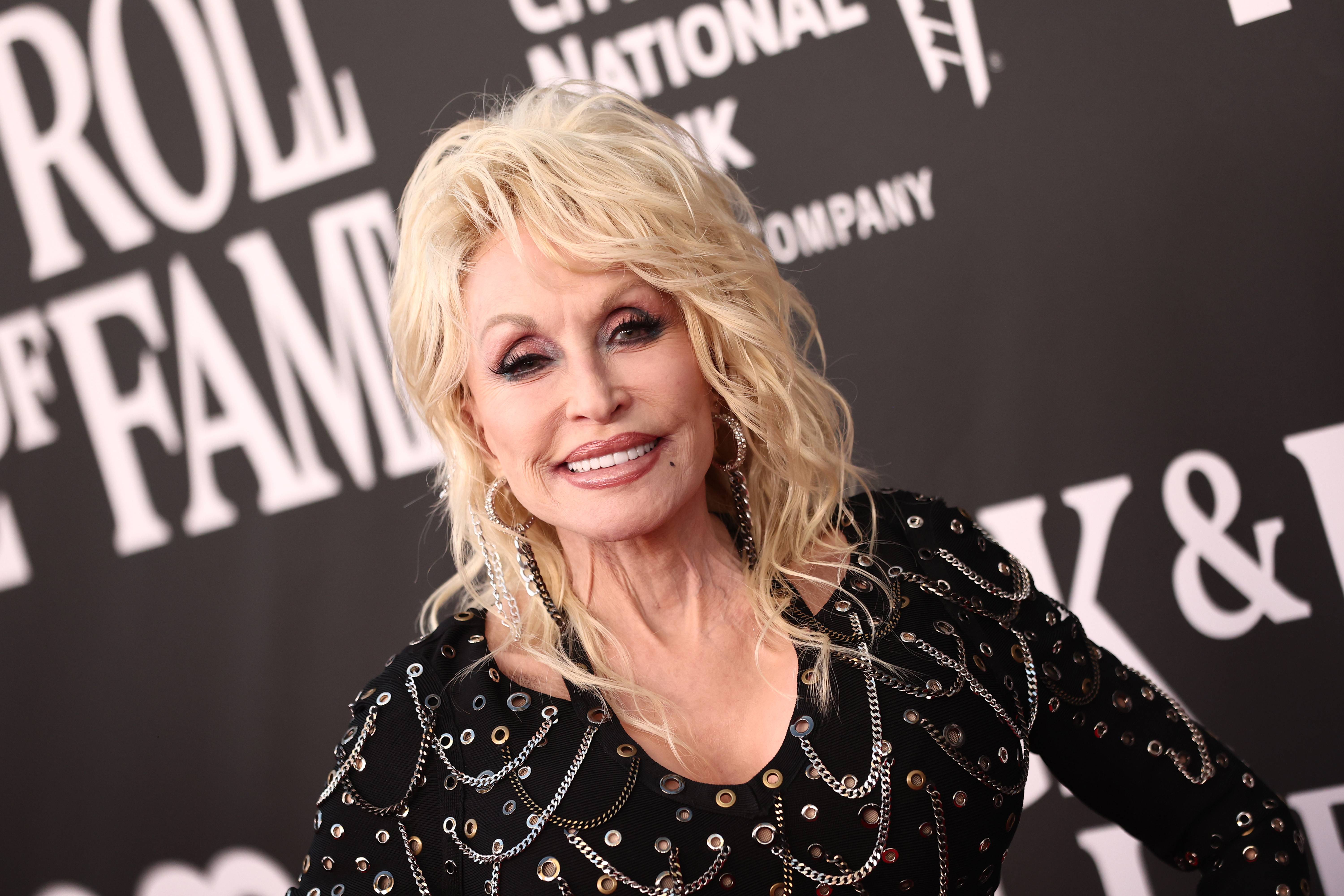 Country music legend Dolly Parton has received $100 million from Amazon founder, Jeff Bezos and longtime partner Lauren Sanchez. The generous donation will go towards her philanthropic efforts and is part of the Bezos Courage and Civility Award. 
The prestigious accolade recognizes, "leaders who aim high, find solutions, and who always do it with civility. Each awardee receives 100 million dollars to direct to the charities that they see fit." 
Parton received the honor Friday, Nov. 11, during a star-studded ceremony. Before the country Icon took the podium, Bezos explained why the singer-songwriter was the perfect recipient. 
"We have in this very room, the next recipient of the Courage and Civility Award. The woman you're about to meet embodies these ideals so thoroughly. She gives with her heart, what she's done for kids and literacy, and so many other things is just incredible. It's my great honor, to welcome our 2022 Courage and Civility Award recipient up onto the stage – Dolly Parton." 
Parton took the spotlight sporting an eye-catching black gown. Upon arrival, Parton and Bezos shared a tight embrace, and the hitmaker shared her gratitude. 
"Wow!" screamed the hitmaker. "Did you say 100 million dollars? When people are in a position to help, you should help. And I know that I've always said, 'I try to put my money where my heart is. And I think you do the same thing.' I will do my best to do good things with this money. Thank you, Jeff," she added. 
Parton previously [Oct. 13] received the 2022 Carnegie Medal of Philanthropy, which recognizes extraordinary efforts in strengthening early childhood education through the distribution of free books worldwide with her Imagination Library project. 
At the height of the Coronavirus pandemic, Parton provided $1 million to Vanderbilt University Medical Center to fund the Moderna vaccine. Most recently, the "9 to 5" artist gifted a whopping donation to a Nashville-based hospital for pediatric infectious disease research. 
Parton is the third lucky recipient, as Bezos presented the award to CNN Contributor Van Jones and activist chef José Andrés last year. The tech giant allows each recipient to put the grant towards a charity of their choosing. 
"They can give it all to their own charity," Bezos declared during a press conference. "Or they can share the wealth. It is up to them." 
The Rock & Roll Hall of Famer has yet to publicly share where she will place the money.