Gary LeVox Surprises Ashley Cooke With Grand Ole Opry Invitation: "At Loss Of Words"
Ashley Cooke is slated to make her Grand Ole Opry debut on October 26.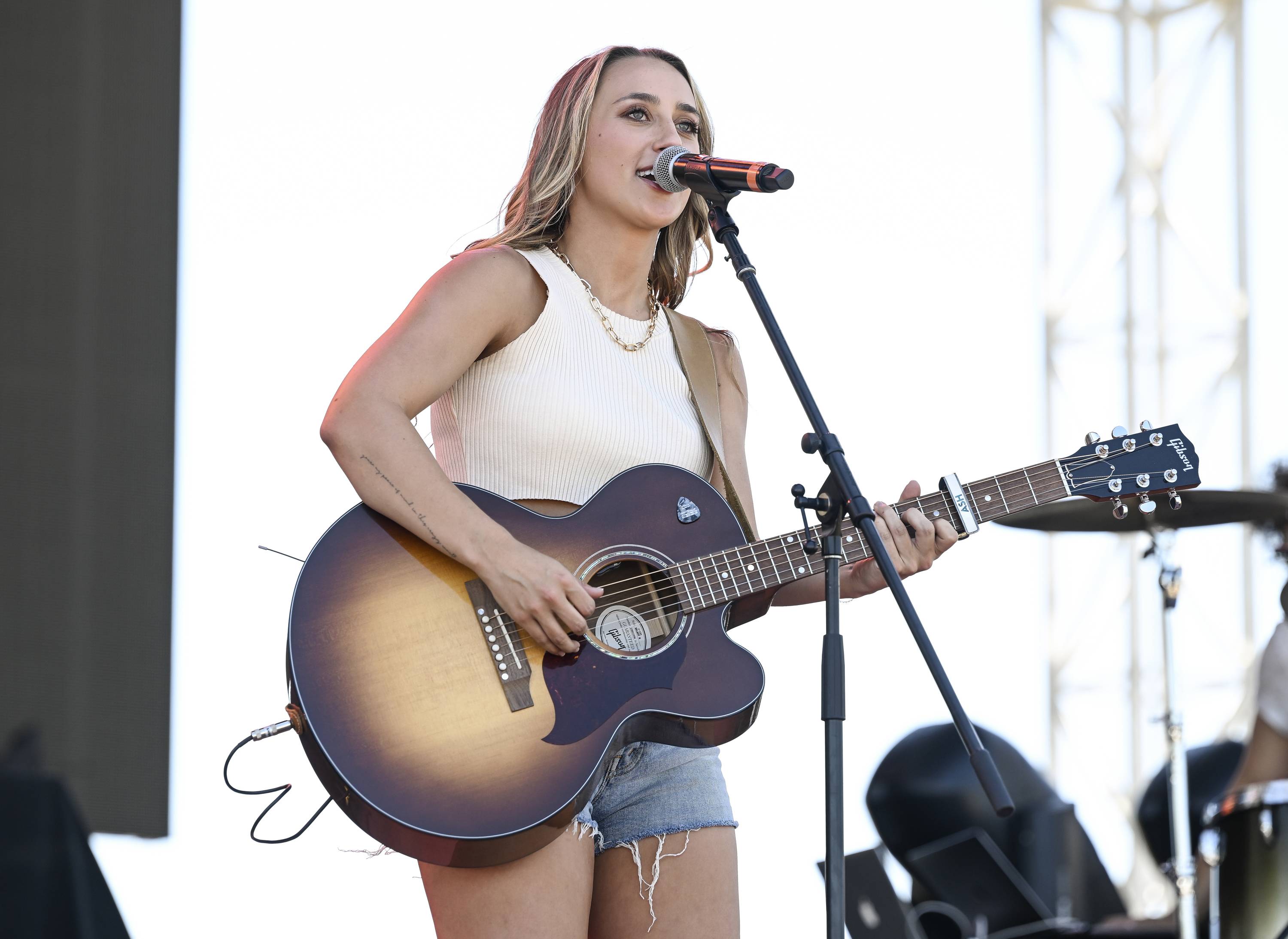 Country music breakout star Ashley Cooke has officially received a surprise of a lifetime, her Grand Ole Opry invitation. 
The "Getting Into" singer turned to social media late Wednesday (September 21) evening to announce that she will be stepping into the sacred circle on October 26. Rascal Flatts' Gary LeVox broke the news via FaceTime in a musical manner that caught the songstress off guard.  
One of Cooke's team members captured the memorable moment on camera. The vocalist was pure shocked to see the hitmaker addressing her on the screen, that tears began to swell in her eyes. 
"Ashley, can't wait to see you October 26," LeVox sang while strumming his acoustic guitar. "At the Opry for your debut. I will be there, and I cannot wait to see you. I'm so proud of you, and I'll see you October 26," he concluded. 
After LeVox hopped off the call, Cooke covered her mouth in pure disbelief and began to rattle off questions. 
"He's playing the same night?" she asked. "Yeah," said a voice replied. "Freaking Rascal Flatt's Gary is introducing me at the Opry, what?!" 
Cooke's chart-topping track "Never Til Now" featuring Brett Young played in the background, as she tried to wrap her head around the well-deserved honor. 
"I can't believe this… I'm making my Opry Debut. And my childhood inspiration invited me/ is playing too. At a loss for words…see you October 26," she wrote alongside the video. 
The heartfelt clip raked in 10.9K likes and 74.4K views in less than 24 hours. Notable names in country and fans rushed to the comments to congratulate the great honor. 
"It's like nothing you'll ever experience I'm so happy for you baby doll," said singer-songwriter Kylie Morgan. "Congratulations wow, good things happen to good people," shared a follower. "Lesgoooo!" added LeVox. 
It's no surprise that Cooke is making her Opry debut, as her music career has soared to new heights within the year. The TikTok sensation turned country mainstay inked a co-venture deal with Big Loud Records and Back Blocks Music in March of 2022. Her bold vocals and authentic songwriting is placed on full display in her country radio debut "Never Til Now" and 2022 album, "Already Drank That Beer," which features "Good Goodbye" with Jimmie Allen. 
On the verge of hitting the road, the promising new artist released a romantic music video for "Back In The Saddle" starring social media personality Tayler Holder. The Alexa Campbell-directed clip does not just capture the picturesque beauty of Ashland City, Tenn, but it encourages the heartbroken to put themselves back into the dating scene. 
"This song comes from somewhere in the middle of being heartbroken and moved on. It's all about putting yourself out there again, no matter how high you've built your walls. Here's to getting back in the saddle, Whether that's just for the day, for the night, or for however long it takes to put that old relationship in the past," explained Cooke. "I've been there, and I know a lot of other people can relate too – I'm so excited for y'all to have this one."
From the way Cooke is approaching her artistry, country music is looking brighter than ever before. For upcoming appearances and tickets, visit ashleycooke.com.