Jelly Roll Talks Upcoming Documentary And Gives Advice To Reality Stars Serving Time In Prison
Jelly Roll shares what it was like to return to the jail cell he spent 18 months in as a teenager.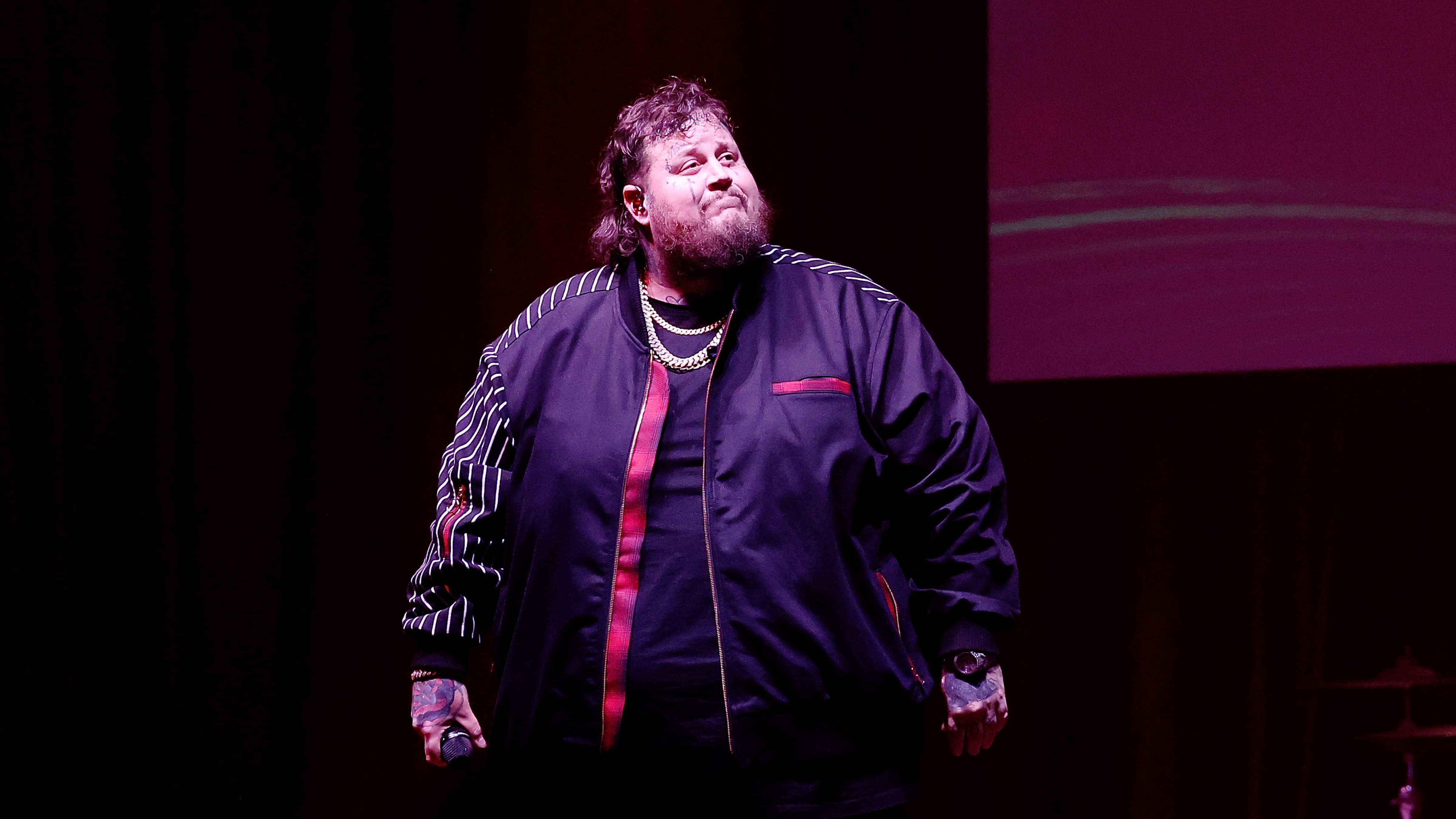 Critically acclaimed rapper turned country hitmaker Jelly Roll is an open book.
The "Son Of A Sinner" singer appeared on The Bobby Bones Show to discuss his forthcoming documentary, which will detail his unconventional upbringing in the juvenile justice system. The friendly giant also gave first-hand advice to Nashville-based reality star Todd Chrisley, who is scheduled to start his 12-year sentence at a minimum-security prison in Pensacola, FL, on Jan. 17.
Chrisley's wife, Julie, will report to the Federal Correctional institution in Marianna, FL, on the same day to serve her seven-year sentence. The "Chrisley Knows Best" stars were found guilty of bank fraud and tax evasion charges in early June.
"Over the course of a decade, the defendants defrauded banks out of ten millions of dollars while evading payment of their federal income taxes," U.S. Attorney Ryan K. Buchanan told E! News. "Their lengthy sentences reflect the magnitude of their criminal scheme and should serve as a warning to others tempted to exploit our nation's community banking system for unlawful personal gain," he added.
Many reality TV junkies have expressed concern for the couple since the verdict, as they are accustomed to a luxury lifestyle. While their time behind bars may be difficult at first, Jelly Roll believes they will be just fine.
"It breaks my heart," the vocalist told the radio show. "Their faith in God's going to be the most important thing in that situation. Two, make well of the time. Don't let the time make well to you – as weird as that sounds. It's kind of that easy. Go in there and make the best of it."
The chart-topping artist said he would keep the Chrisleys in his prayers as they tackle their new reality. He hopes loved ones on the outside stay connected with them. In fact, he plans on writing them letters.
"I'll be writing you letters. You'll [Todd and Julie] will be emailing people and doing business, they're in federal prison. They're going to be in a luxury camp. They'll be all right. They'll be eating steak and sushi and stuff," he said while making light of the situation. "It won't be that good, but they'll probably be in a really really nice spot. I predict that they will have a big iPad. It still sucks. It is still a fault in the system."
The heavily tatted artist spent nearly a decade in and out of a Tennessee detention center. He revealed that the support from his friends and family got him through challenging times.
"It was real important. Anybody showing they care in that moment is awesome," he said. "That's a moment where you need to feel like people care. So, that's a cool thing. I think that's one thing that the Chrisleys are seeing now, is that people care. I've seen a lot of people in the community stand up and rally. You never want to see nobody go to jail. I'll be the first to say it, free the real."
Jelly Roll now dedicates his time to helping children at the juvenile detention center. His sold-out Bridgestone Arena show recently raised a quarter of a million dollars, which will fund a music program for the facility.
"Building studio over there right now, doing the Aftercare program," he told the outlet. "Last week, I got to go back to the unit I spent 18 months of my life in when I was a child and look at that same cell I sat in. First time I've got to look at that in 22 years. I expected to emotionally lose it…I expected to cry. I felt a feeling that I didn't even recognize, because it was so new for me – pride."
Jelly Roll's unique perspective and captivating life story will be turned into a documentary. The inspiring musician did not reveal additional information regarding the release, but confirmed his partnership with ABC and that shooting is currently in full swing.