Hillary Scott Raises the Roof with Tori Kelly and Kirk Franklin
Can We Talk About That Amazing Gospel Choir?!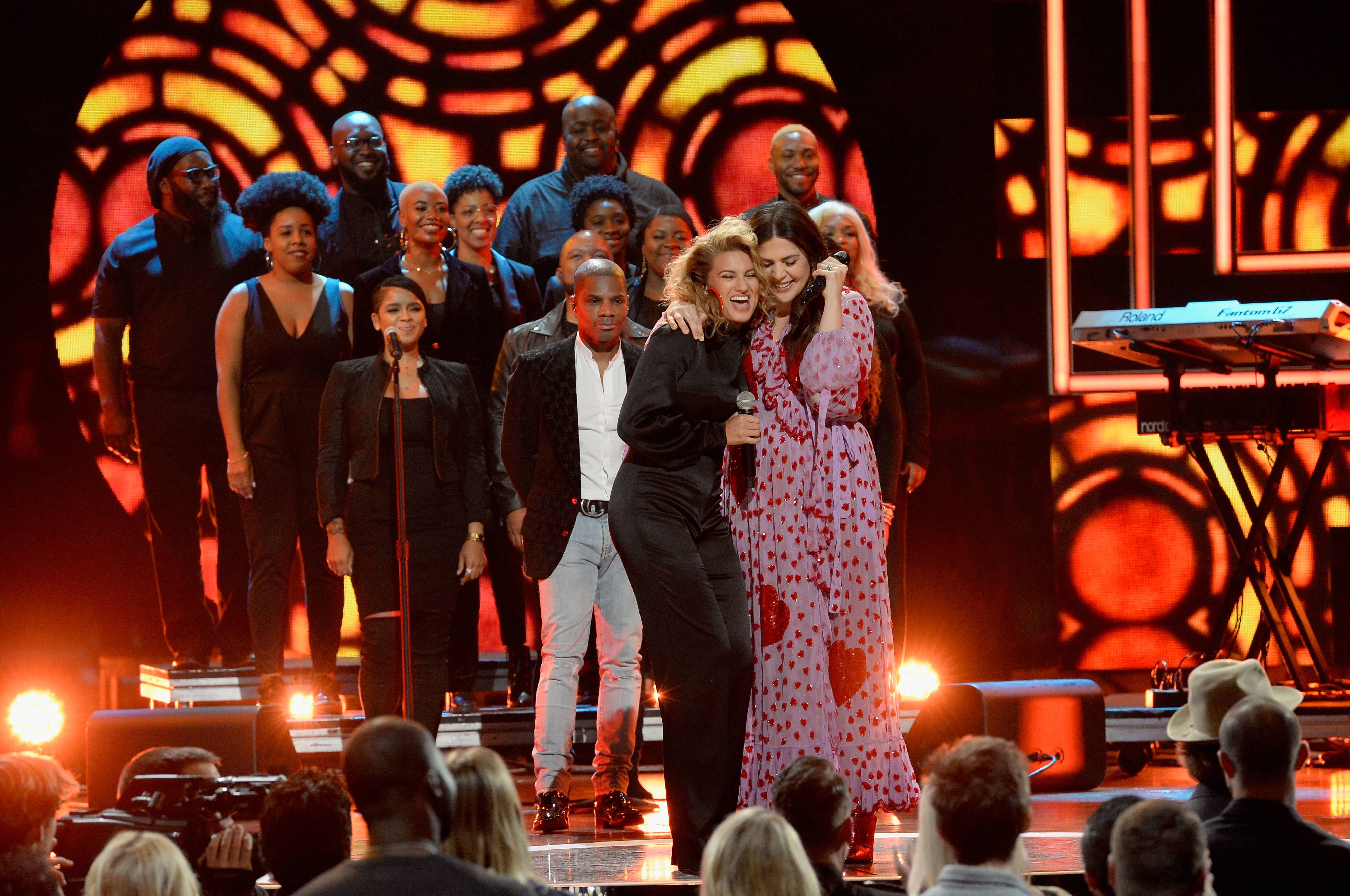 It was even better and bigger than we'd imagined: Hillary Scott and Tori Kelly were meant to sing together.
One of the most epic performances of the night came from the Grammy-winning Scott and her new pal Kelly, also featuring gospel legend Kirk Franklin and, wait for it...
Cue all the chills and tears.
Performing a medley of Lady Antebellum's "American Honey" and "Never Alone" from Kelly's new Franklin-produced gospel album, Scott looked absolutely radiant and joyful as she took the stage with her friends.
And then came "Oh Happy Day," which had the crowd on their feet.
As did Scott's sweet acceptance speech, where she accepted her 2018 Artist of the Year honor from her beaming Lady A bandmates Charles Kelley and Dave Haywood.
"I'm so thankful to my bandmates and their beautiful wives. To my husband and oldest daughter Eisele. This means so much to me as a mom, just wanting my girls--I'm a mom of three girls: five and eight and a half month-old twins. And it's a gift that mom gave me and my baby sister, which is that there is no dream too big," she told the audience.
She also acknowledged her mother, singer Linda Davis, as her biggest inspiration and thanked her for staying home with her young twins tonight.
Scott enjoyed a date night with her hubby Chris and her oldest daughter Eisele, who looked absolutely adorable in a sequined and taffeta dress.
We know mama Linda was very proud of her baby girl tonight.