CMT Premiere: Bailey Zimmerman Shares Look At His Heartbreak on "Religiously" Video
Bailey Zimmerman: "This video brings ('Religiously') to life by putting my real life into the music video."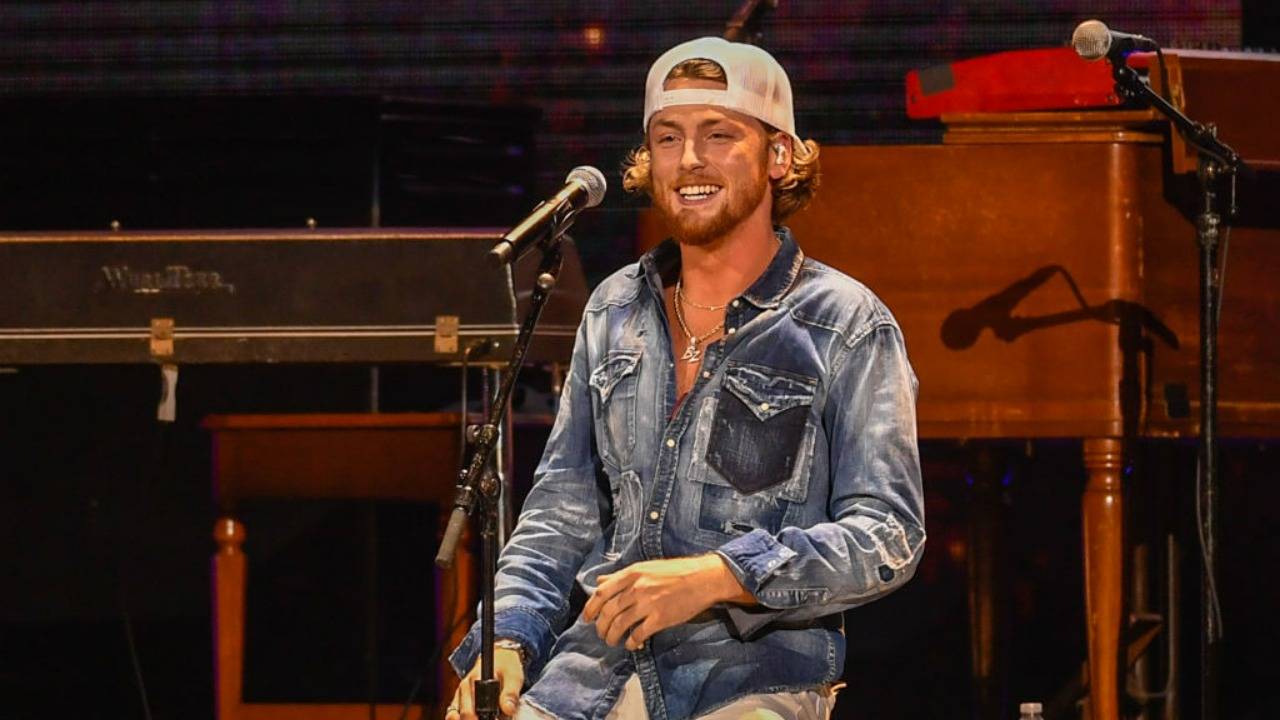 Bailey Zimmerman has much to celebrate - nearly 2 billion global streams, a six-week No. 1 single with "Rock And A Hard Place," he recently released his first album, "Religiously," and the music video debut of the album's namesake track happened today.
However, fans who watch the "Religiously" video may not believe Zimmerman is happy.
"This video brings ('Religiously') to life by putting my real life into the music video," Zimmerman said. "I truly love being on stage. But then, when I get off, I do think about her and what could have been. I think about a lot of things. The music video really relates to my real life."
The song's lyrics include: Now I'm in this cold bright light| And this don't even feel like life| 'Cause I don't have the only woman who believed in me| Religiously
The Illinois native said he had "the best day" filming the video because he was surrounded by his family, friends and team, who are with him daily. He hopes fans who watch the video don't feel alone in their brokenhearted state.
"The one thing I hope fans take away from this video is that everybody goes through heartbreak," he said. "It sucks at the time, but you're going to think about them, and you're going to think about what could have been. But man, what happens happens. And everything happens for a reason. I just hope (they) take that from it."
CMT is home to the "Religiously" video telecast premiere and showcased the clip on its Time Square billboard.
Zimmerman co-wrote 11 of the 16 songs on the album, including "Religiously." He told "Today's Country Radio with Kelleigh Bannen" that it's a sad album, but thankfully, he isn't in that headspace anymore.
"It's back when I was really sad every day and crying every day," he explained. "That's why there's tears on the album cover. Because honestly, when I went through what I went through, I was crying a bunch because I couldn't believe how much love I gave, and then that happened in return. And that may not be the thing to say, but I did. I remember crying a lot. That's crazy how somebody you thought really loved you can turn like that and do something so whack."
Zimmerman said he doesn't talk about the breakup on the album because he doesn't see the point. But everything song included he included on the album represents something he lived.
"The feelings and all the songs, I've been there before, and I will never sing about something I don't know," he said. "If I don't know that feeling or that message of the song, then I'm not going to sing it. So that's why I try to say that at every show is like, 'For those out there that are crying and letting go tonight and really sad right now, just know that I've been there. I'm not there now; I'm really happy. But I've been where you're at, and there's a reason I'm singing the songs I'm singing is because I've been through every single thing that you're going through.'"