Country Singers React To Nashville School Shooting That Left Seven People - Including Three Children - Dead
The shooting occured Monday morning in an affluent area of Nashville.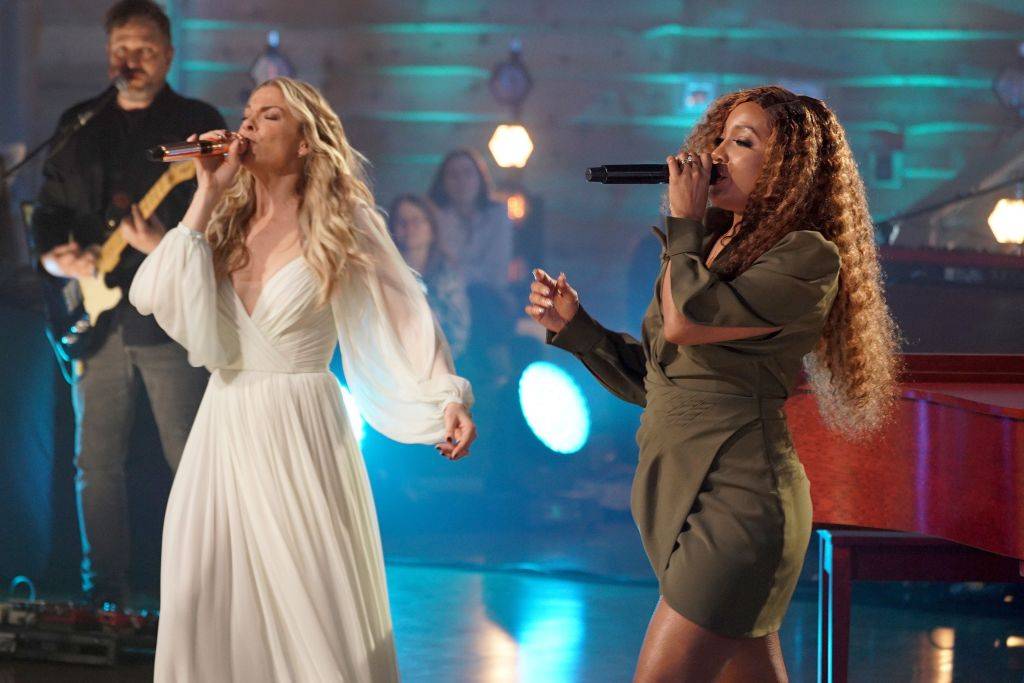 Seven lives were lost - including the shooter's - on Monday when a heavily-armed 28-year-old female suspect entered a private Christian school in Nashville's affluent Green Hills area and opened fire. The woman is yet-to-be-identified, but three children and three staff members at The Covenant School were killed before the suspect died in an altercation with police in the school's second-floor lobby. 
Metro Nashville Police Department Chief John Drake said the woman was once a student at the school. She nor the victims have been identified by law enforcement. 
The tragedy is one of the deadliest school shootings in Tennessee history. It marks the country's 129th mass shooting this year, according to Dun Violence Archive, a nonprofit that tracks gun violence data. 
Country music artists turned to social media to share their outrage at the tragedy and the politicians they hold accountable as well as their prayers for the victims and their families. 
Mickey Guyton said: "I try to stay off here for my mental health but for the love of God! As a mother, I'm pissed the fuck off. Shame on every single politician ok with doing  nothing as CHILDREN are getting assassinated on an everyday basis in a place that is supposed to be their safe haven."
Leann Rimes Cibrian posted: "there are no words, just rage and heartbreak for these children and their families. i can't even fathom what is this doing to the psyches of every child and parent in this country. absolute terror every time a child goes to a place that should be safe. #Nashville"
Jason Isbell asked: "Is this what we want? Monitoring the "tragic situation" and asking for prayers? Something can be done Bill you just don't have the spine for it. This must be what you want, because you haven't done anything to prevent it."
Margo Price said: "4 dead so far in an elementary school shooting in Nashville this am. 
Can I ask you, @GovBillLee why you passed permit less carry in 2021? Our children are dying and being shot in school but you're more worried about drag queens than smart gun laws?
You have blood on your hands"
Carly Pearce said: "Pray for Nashville. A shooting at a school has occurred. Three children dead. Praying for these babies & their families. Absolutely devastating 💔"
Brett Young wrote: "We are praying with our Nashville community for everyone involved in today's horrific shooting"
Kassi Ashton lamented: "And this state is worried about public drag queens and who can get a marriage license?! This shit is infuriating. THIS is the real problem."
Cassadee Pope wrote:  "I'm sick to my stomach. These were babies. To what extent will we continue to protect our "precious" guns? How is this still happening?"
Chris Janson offered prayers: "My heart is broken and prayers for all involved in todays horrible school shooting in Nashville."