Sugarland's Jennifer Nettles To Appear In New Version of "The Exorcist"
The 2023 version of "The Exorcist" is a fresh interpretation of the horror classic that will be released in theaters on Oct. 13.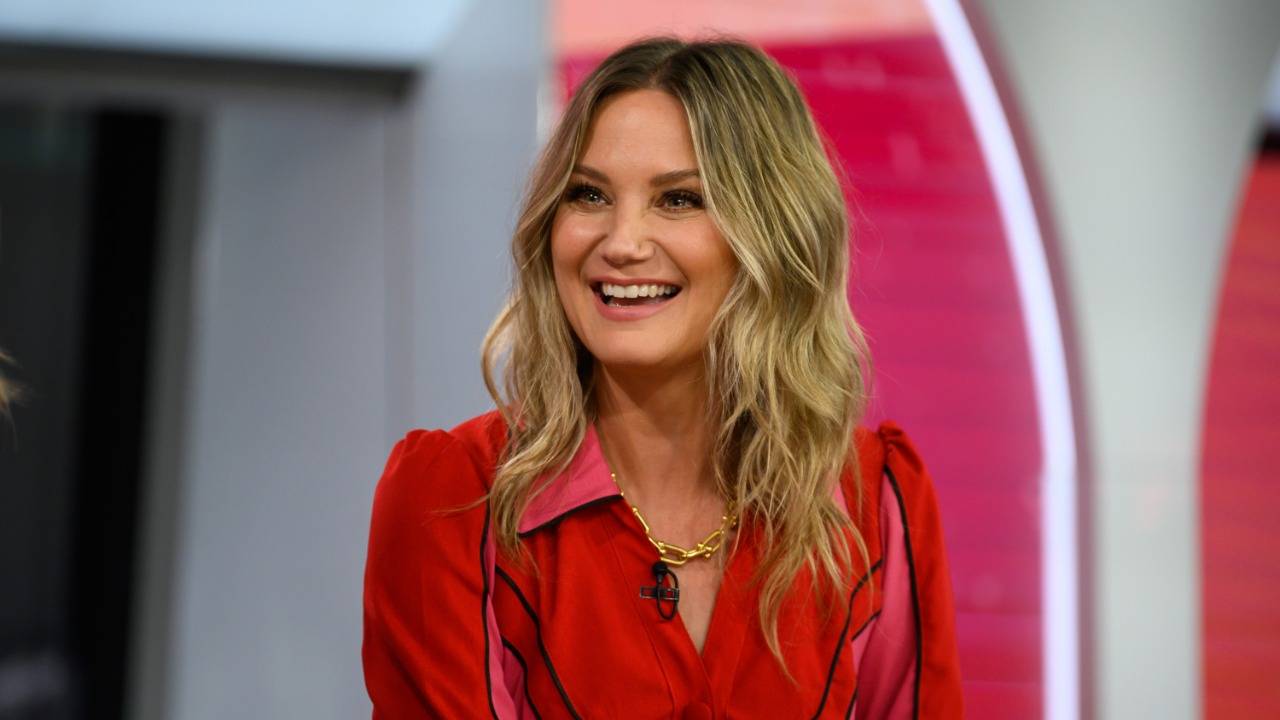 Baby girl is all grown up.
Sugarland singer Jennifer Nettles has joined the cast of "The Exorcist" in a key role, according to reports. This version of "The Exorcist" is the first installment in the new horror trilogy.
Nettles shared her news on Instagram.
"Hello Fam! Been missing me? I have been missing you and wanted to tell you where I've been!" she wrote. "I have been absolutely, beside myself, giddy to share this with you and I finally can. I am proud beyond words to get to be a part of this amazing project, cast, crew, production and legacy. Getting to partner with @blumhouse @roughhousepictures and to collaborate with these fantastic folks is a dream for any story teller. I can't wait to tell you more…….but I'll have to!"
The exact details of her role haven't been revealed. Nettles will join the cast, which includes Leslie Odom Jr., Ann Dowd, Lidya Jewett and Ellen Burstyn. Burstyn is returning in her role as Chris MacNeil from the original version released in 1973.
The 2023 version of "The Exorcist" is a fresh interpretation of the horror classic and is being produced by Blumhouse and Morgan Creek for Universal and Peacock. The first film in the trilogy will be released in theaters on Oct. 13.
The original film grossed more than $441 million. David Gordon Green, who previously updated the "Halloween" franchise, is on tap to direct the first film in the new trilogy. Peter Sattler and Green are penning it. 
While Nettles is building a name for herself on screen, she is most known for her work on the stage. Nettles is half of the Grammy-winning duo Sugarland, which is celebrating the 20th anniversary of its biggest hit, "Baby Girl," in 2023. 
She recently portrayed Jenna Hunterson in the Broadway musical "Waitress" and appears on HBO's "The Righteous Gemstones." Nettles is also featured in the Oscar-nominated Harriet Tubman biopic, "Harriet." She serves as a judge on TBS' competition series "Go-Big Show" and will host Fox's "The Farmer Wants a Wife," a dating show for farmers searching for a wife. 
Nettles made her Broadway debut in 2015 as Roxy Hart in "Chicago" and is working on a musical about 17th-century poisoner Giulia Tofana. She recently released an album of American classics called "Always Like New." She has two solo albums, "Playing With Fire" and "To Celebrate Christmas," as well as the most recent Sugarland album, "Bigger."