Maren Morris on the Power of the Female Perspective
And Why She Refuses to Be the "Pretty Scenery"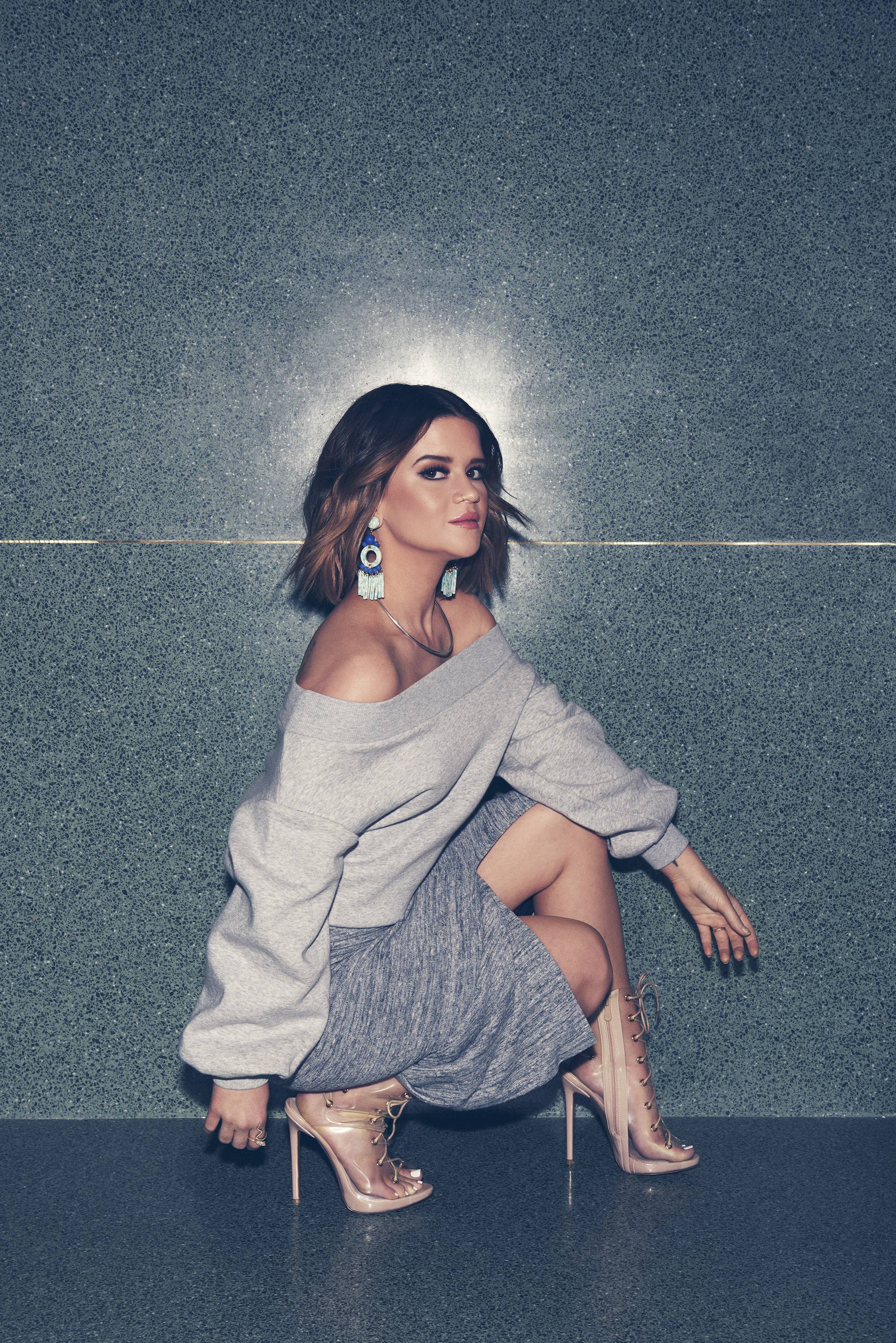 Ask Maren Morris, and she will tell you: there is power in the female perspective, and it doesn't just date back to yesterday.
During a delightfully open and honest phone chat with CMT.com, Morris talked about the female trailblazers who set the songwriting bar for her as a woman many, many years ago.
Carole King, Dolly Parton, CMT's Artist of a Lifetime honoree Loretta Lynn -- these were just a few of the names given by Morris as a shining example of strength and sensitivity in verse and voice.
"These women weren't wallflowers," she observed.
"They were completely empowering and unapologetic in their stance. And there was also this really intense vulnerability that no one was able to show at that time, especially in male artists and songwriters. You have to be a man you have to be masculine and not show any sort of weakness. Women were showing their strength through vulnerability, which is why I still believe it's so necessary to showcase that.
You don't turn on a song and think if it's a woman's voice, 'Oh my gosh this is just about her trying to flirt with a guy and be the pretty scenery at the party,' it's like no. None of those women that I just mentioned were that ever. So, I try to keep that torch lit with my own songwriting and the way that I conduct myself, and I really respect the women around me today in the modern scope of music that carry that torch, as well."
And now that torch has carried over to the pop world where Morris became a bonafide crossover sensation with "The Middle," the collaboration with Zedd that became the hit covered and heard around the world.
Morris still gets overwhelmed sometimes just thinking about the reach of the tune.
"I don't think anyone knew that it was going to be as big as it became," she admitted. "But I am so thankful to be a representative of country music in the modern era and really try to respect and honor the roots of country but also want to move it forward in a positive and accepting way."
Morris said her work in pop has been "such an education." Coming off of a world tour with Niall Horan, seeing the One Direction fans light up every night in the audience, she got a greater understanding of how the world sees the distinctions between genres that sometimes we don't even think to consider.
"I got such a life lesson when I was in Mexico City, and this journalist asked me, 'What do you think of touring down here in this part of the world where a lot of people think that country music is solely for white people?' And that really hit me, because when you only do interviews in North America and the UK, you are never going to be asked that question, so it really opened my eyes to the weight that country music could have elsewhere."
And for Morris being a part of carrying that message of unity and togetherness and sharing that music with the world is not only a great responsibility but also her dream.
"I just want to be a positive role model going in and out of genres, but also remaining true to my country roots and turn those fans onto myself and others that are kicking ass right now as well as the pioneers of country music, male or female."
Morris, along with Carrie Underwood, Miranda Lambert, Kelsea Ballerini, Hillary Scott, and Little Big Town's Kimberly Schlapman and Karen Fairchild will be honored as CMT's 2018 Artists of the Year, with Lynn receiving the esteemed Artist of a Lifetime honor during the ceremony, airing live Oct. 17 at 8 p.m. ET on CMT.