2023 CMT Music Awards: Carrie Underwood, Jelly Roll, Kane Brown and More Share What Makes the CMT Music Awards Special
The CMT Music Awards will air 8 p.m./7 p.m. c Sunday from Austin, Texas' Moody Center on CBS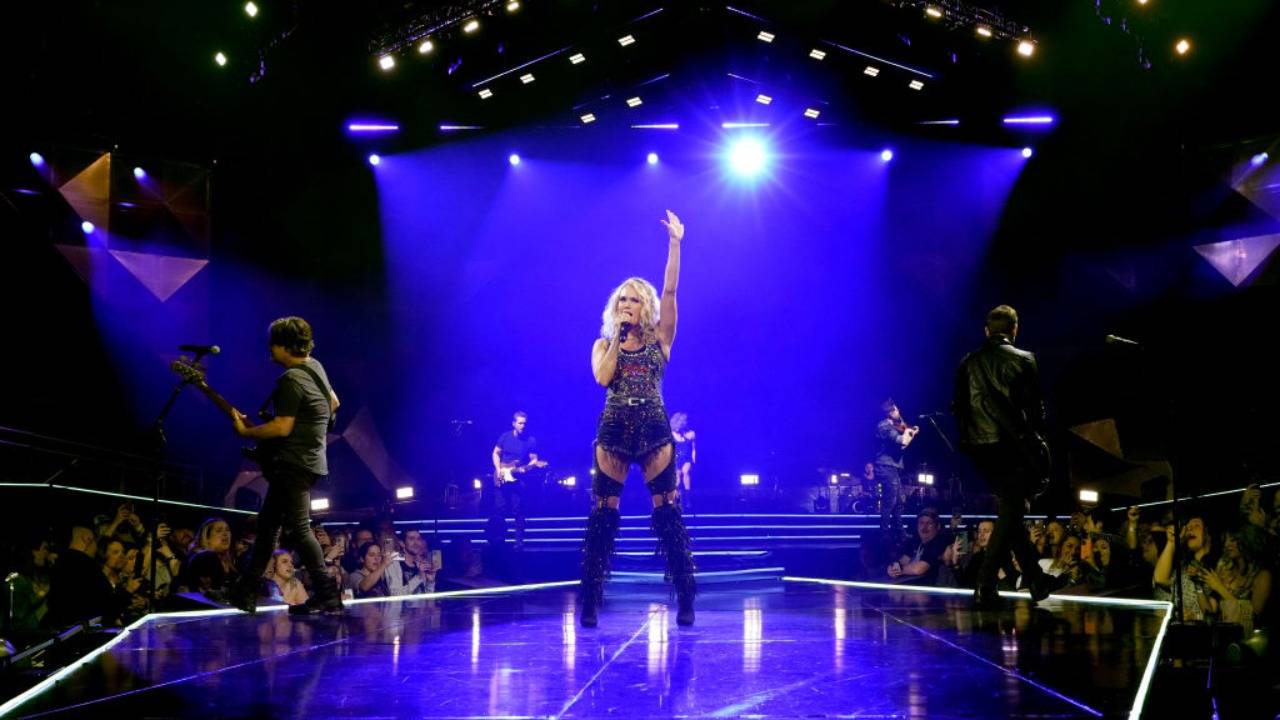 Kelsea Ballerini and Kane Brown will host the 2023 CMT Music Awards on Sunday, which are packed with unexpected collaborations, creative performances, and plenty of fan-voted awards. CMT spoke with various country singers this week about what they think makes the CMT Music Awards special. 
Tune in to see the 2023 CMT Music Awards, country music's only entirely fan-voted awards show, LIVE from Austin, Texas' Moody Center on Sunday, April 2nd (8:00-11:00 PM LIVE ET/PT) on the CBS Television Network and Paramount+.* 
Here's what the stars had to say.
One of the things that I feel is so special about the CMT Awards is that they are fan-voted, giving the fans the power. They're the ones that stream the music, buy the music, come see us in concert and obviously watch the videos. It's really cool that they get to call the shots. The fans always show up, and I am beyond grateful.
We've been watching CMT since we were kids. It's like I'm growing into a platform that's been around as long as I have. I don't have a memory of CMT not being there. The whole culture of that alone is a big deal.
To be a part of anything with CMT is a big deal. To especially be a part of the biggest night of the year for CMTs is a double-down, baby. 
Country is, to me, a genre that is all about fans and really having a connection to the people that listen to your music. I also think the CMT Music Awards are a snapshot of where country music is at right now. It's really, really inclusive. It shows off new artists. It gives a platform to a lot of new talent and a lot of talent that doesn't always get the platform on other shows. It's a really beautiful opportunity to watch your favorite artist.
CMT Awards is my favorite award show. It's fan-voted. On a lot of award shows, a lot of fans feel like they get (disappointed) when they think their favorite artists should win awards and don't. The fans have a voice. They spend all their time voting, and so when they win, they feel awarded for their time spent. So that's one of my favorite things. I also love that it's very diverse. You never know what CMT is going to bring. All the different collaborations from different genres are awesome. I feel like a lot of people are in their own lane of country music, so I love that as well.
We have a lot of award shows, and they all have their perks, and I'm sure they have their disadvantages, too. But The CMT Awards really feel like a party, and it's sort of, especially where it lands in the year this year, it kind of feels like we've all been out doing our things. We get to come together for a weekend, cut up, laugh, and celebrate each other. 
The CMT Awards is fun, casual and laid back. It's a cool creative outlet, and it's also fan-voted. Actually, it's that much more special because that's what we're here for. We're here to connect with the fans. We want to know what the fans think. As artists, there's nothing more fulfilling and rewarding than knowing your music has connected with the fans. And if they vote, it really means something special.
The CMT Music Awards created a lot of moments. A lot of shows you just go out and play your hits or whatever and do whatever's on the radio or what you want to get on the radio. They get a lot of really cool collaborations because they're just putting great artists on the stage, and it's pretty cool. And when you put two great artists together, sometimes magic happens.
I think it's really about the fans, which we don't really have another award show that just celebrates fans. I think it's fun to watch, the fans voting, and they get really into it, which I think is fun. We don't have any award shows that just really celebrate music videos. I feel like music videos are becoming, without CMT, they would be a thing of the past in a lot of ways. And I love that we still get to do them.