Trent Harmon Credits the Inspiring People Behind Debut Album
Talks 'American Idol' Lessons and Moving Forward with 'You Got 'Em All'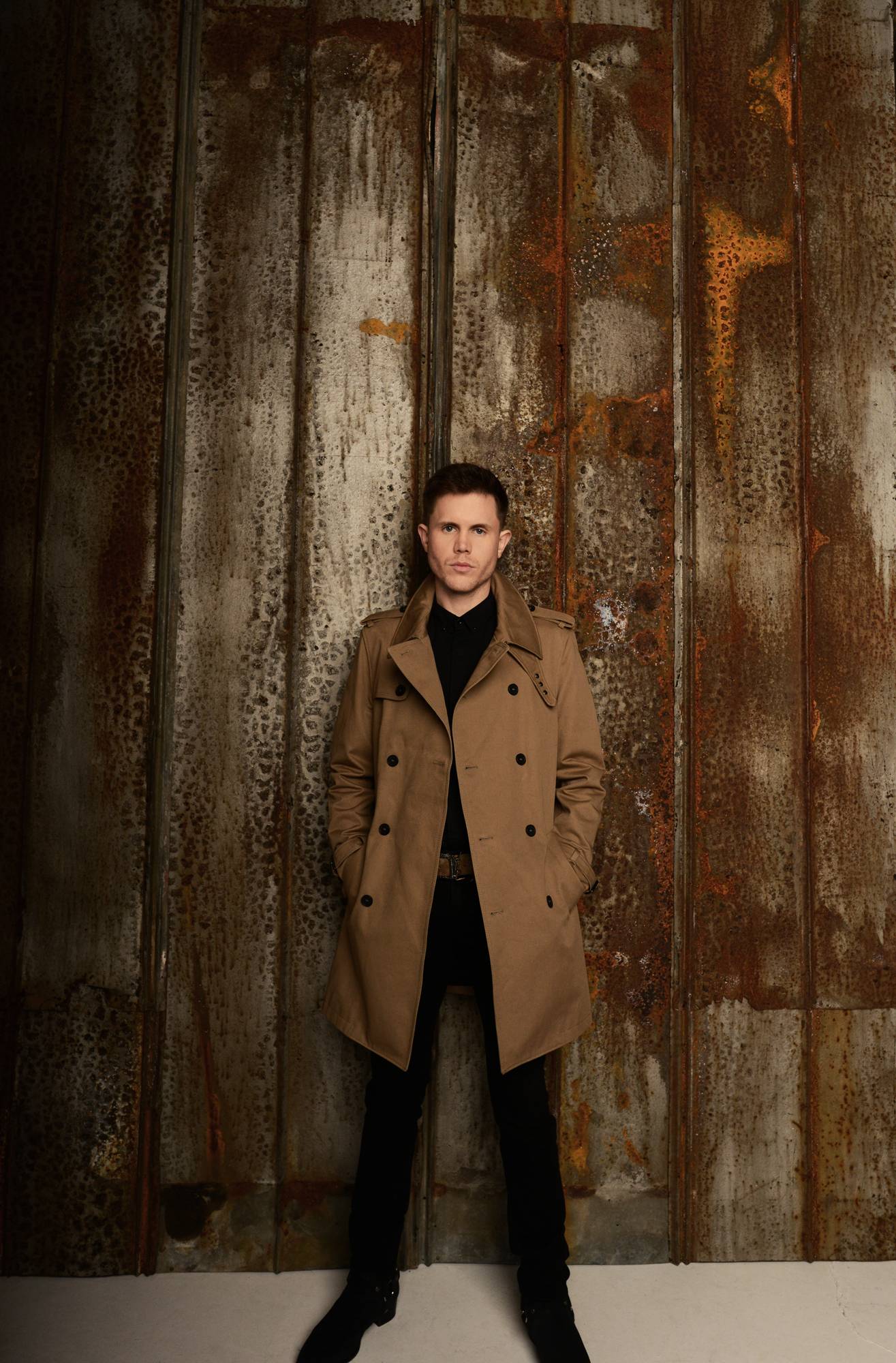 American Idol champion Trent Harmon was sent a book recently that chronicles the lives of famous Mississippians. Flipping through its pages, the Amory native discovered he is among the profiled along with some of American music's great architects like blues legend Robert Johnson and the king of rock 'n' roll Elvis Presley.
"Robert Johnson -- he's page one," Harmon told CMT.com during a recent visit. "I didn't realize how much music was being thrown my way growing up in Mississippi and 99 percent of it most likely originated from the Delta blues. I don't know that I deserve to be in that book just yet, but I'm trying to get better every day to deserve to be in there."
With the May 18 release of his 11-song debut, You Got 'Em All, Harmon is reintroducing the world to the artistry that landed him on the show. Featuring eight Harmon co-written originals, it's country music that's rooted in the sounds of the region that raised him and sets up the Harmon sound of tomorrow.
Songs like the opener, "There's a Girl," embody the David Gray music that dominated the airwaves in the late '90s and early 2000s; the same songs that influenced fellow Midsouth musicians like Memphis' Drew Holcomb. He showcases the Maroon 5-edge in his voice in the sexy "Her" and "Falling," the latter of which Keith Urban co-wrote with Brett James and Dallas Davidson.
The fact that Harmon is a new artist with an Urban original on his debut album isn't wasted on him. The was pitched to him while he was still competing on Idol.
"It is a huge deal to me, and I had a lot of people ask for the song because I had sung it at shows and Keith had sung it at his shows," he says. "So, even though I didn't write it, give the people what they want. They wanted that song on the record so we put it on there."
Harmon says his songwriting is inspired by personal experience, as well as the experiences of others. The lead single "You Got 'Em All" is a soaring ballad that is an accurate depiction of the universal feeling of loss one feels when letting someone go. Co-written with Jordan Minton and Justin Ebach, the song is inspired by the moment his longtime girlfriend broke the news she was moving to Thailand to pursue her dream of teaching overseas (But it all worked out for the couple in real-life because she eventually returned.).
His ultimate hope as an artist is to have people who know him best recognize themselves in his songs.
"And I made a list, and I wanted to write songs to certain people on that list," Harmon said. "I have grandmothers who were really instrumental in my music until even the present day. They're both named Betty, and it gets really confusing. I wrote a song to them on the record called, 'Money's On You.' The single, 'You Got 'Em All,' is about a girlfriend, and I started realizing those people are a big part of this record.
"I'm writing the songs, and I'm singing them. But they're the reason behind them, and I wouldn't have the songs without them. I do have song ideas that come to me from a story that somebody told me about themselves. But somehow, I always intertwine myself in it."
When the conversation turned to the lessons he learned from his time on Idol, he compared his experience to being handed the keys to a new car.
"There are 1,000 different paths you can take the night after you win a show like that," he said. "It plucks you from virtual obscurity and puts you in the driver's seat of a music career, but you have to pay for the gas. You have to put the time, money, effort and lack of sleep as far as taking off. I'm looking at The Voice, Idol, America's Got Talent, consistently not everybody's going to be a huge household name. But a lot of these people pop up on other people's records as writers. I wanted a longstanding career in radio. So, I didn't go do a tour after the show was over. I started writing."
Harmon is currently on tour through September. He headlines Nashville's 3rd & Lindsley on May 30.