Kristian Bush Revisits Rock Roots To Discover "New Blue," The Third Volume Of "52"
Kristian Bush: "I would advise every artist on earth to put out four albums in a year."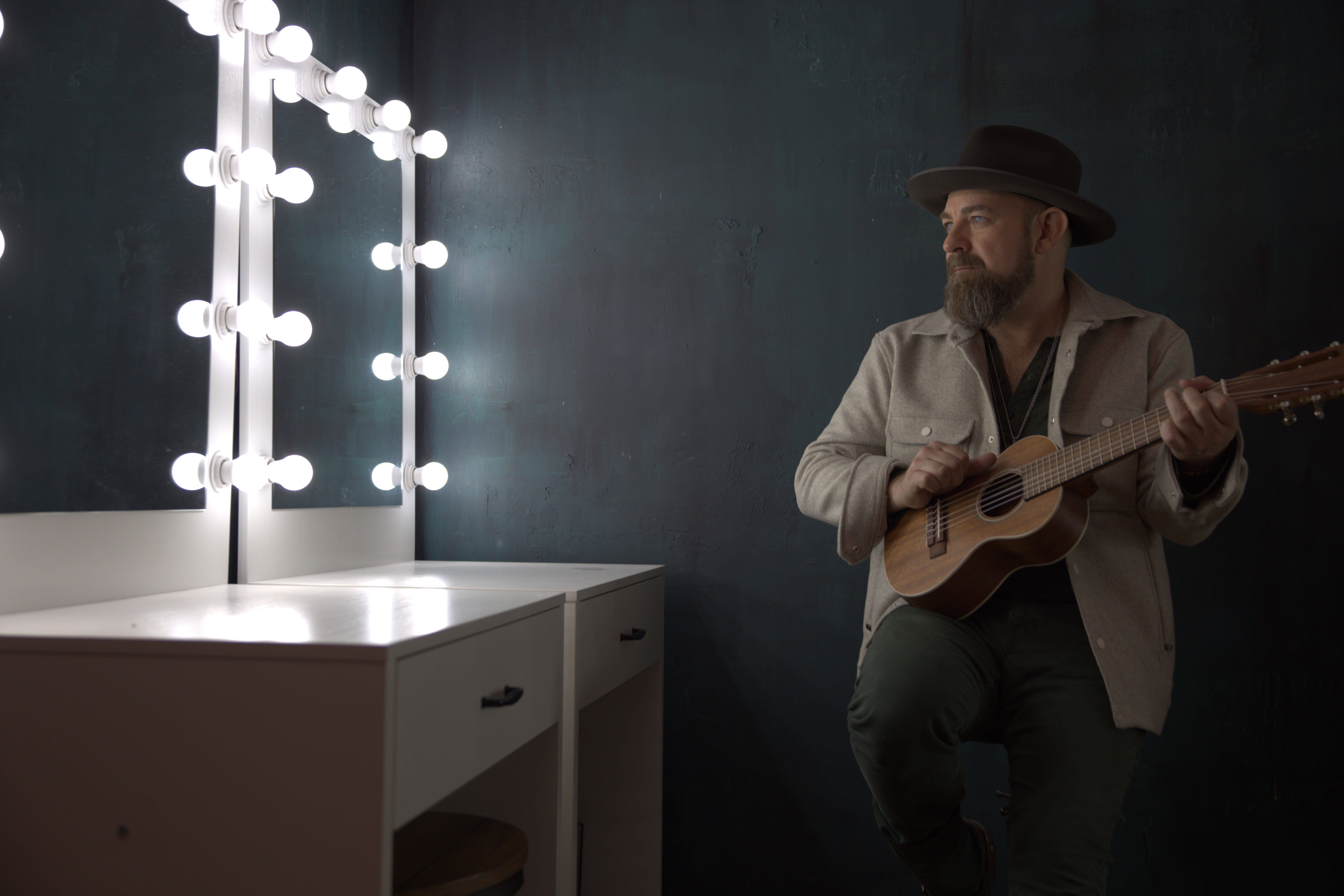 Long before Kristian Bush was in platinum-selling country duo Sugarland, he was the frontman of folk-rock band Billy Pilgrim. The '90s ensemble gave Bush his initial taste of mainstream success and formed the core fundamentals of his artistry. The third installment, "New Blue," of his four-album release "52," displays his secret to longevity in the industry and genre-defying sound. 
While experimenting in the studio alongside esteemed songsmiths, Bush unintentionally incorporated rock elements. Initially, the vocalist set out to create a collection of love songs, but his deep-rooted passion for the '90s took control. 
"I was looking for a bunch of love songs," Bush exclusively told CMT. "I started to hear certain songs I had written and gone, 'Wait a minute…what am I doing here? That's the old trick I learned when I was in Billy Pilgrim,'" he recalled. 
Following the sudden realization, Bush decided to give in to the pull. If fans listen closely to any Sugarland song, they will recognize how Bush intertwined his rich background lyrically and sonically. 
To lean heavily into his not-so-new angle, the multifaceted artist called in good friend and icon Chris Barron – the lead singer of the Spin Doctors. The award-winning rocker is featured and a co-writer on "Sailing to Arizona," a free-spirited anthem that encourages listeners to take a fearless leap and embrace the unknown. 
"I called my friend Chris Barron, who was in the Spin Doctors. I excitedly wanted to write a Spin Doctor song, because I love that band and his voice," said Bush. "I  write very fast. So we wrote three songs, and the one that I thought held the most charm was the song called, 'Sailing to Arizona.' It sounds what happens when the two of us get together – I'm incredibly happy and he's a bouncy singer." 
Bush had a hand in writing each of the 12 songs on "New Blue," but he was overjoyed to have Barron on the record to push his vision along. 
"It gives you [the fans] a little hint as to what you should be listening for – music in the nineties," he explained. "I was actually there, in Rock & Roll. I was the young kid in my first record deal. This album is a true conversation about where I came from, and I've been using it the whole time."  
Bush has spent nearly three decades working within the entertainment industry. He witnessed first-hand the evolution of country music and how musicians today cross genres. The blend of hip-hop, R&B, pop, and gospel into country is far from a new approach, as it has been Bush's secret to longevity for years. 
"I have been aware of this for many years," stressed Bush. "My ambitions are to have the largest megaphone possible, and I'm agnostic about how I get there. I'm watching country music playlists choose not to play some of my music, because they don't consider it one way or another. You can do your best to pretzel the song or the recording into one genre or another." 
He proved his theory true in "New Blue," when he collaborated with Americana artist Stephanie Lambring on "Crazy That Way," and he plans to test the "boundaries" of music on his final volume, slated for 2023. 
"I've always been the weird gateway drug for artists on the outside. Rihanna would play with Sugarland, and so would Lady Gaga. Bon Jovi got his only GRAMMY with us." Bush pointed out. "I just saw that The B-52's have a cut with Miranda Lambert, we brought them to Nashville 10 to 12 years ago. Why do people think this is new?" he questioned. 
To honor the non-traditional sounds coming out of his studio, he titled the well-rounded collection after a song lyric in "Put A Dent In It." After researching the title on the internet, he came across Louis Pasteur – a scientist that accidentally created a new shade of blue in 2009. The shocking discovery not only solidified the LP's name but also served as a friendly nod to his genre-bending creations. 
Although Bush is an industry veteran, he continues to challenge himself. While playing around with production and placing his heart on the line, he learned the importance of taking risks. 
"'Man Like Me' scared the sh*t out of me," he declared about the vulnerable track. "Typically, songs that scare me are either going to be giant hits or they're gonna be used against me by my children, but I am allowing myself to be more dimensional in my music." 
Bush continued, "You have to learn to love the things you almost hate and the things that scare you to death. The songs that scare you, need to be put on the record." 
"New Blue" follows his breezy collection "In The Key Of Summer." The four-installment series honors Bush's 52 years on earth, but a glimpse into his four seasons as well. Bush confirmed that the last and final volume would arrive in March, just before his birthday celebration.