Five at Five: Tyler Farr's New Deal with Jason Aldean + Kid Rock Golfs with POTUS
Five Things to Know in Country Music for March 26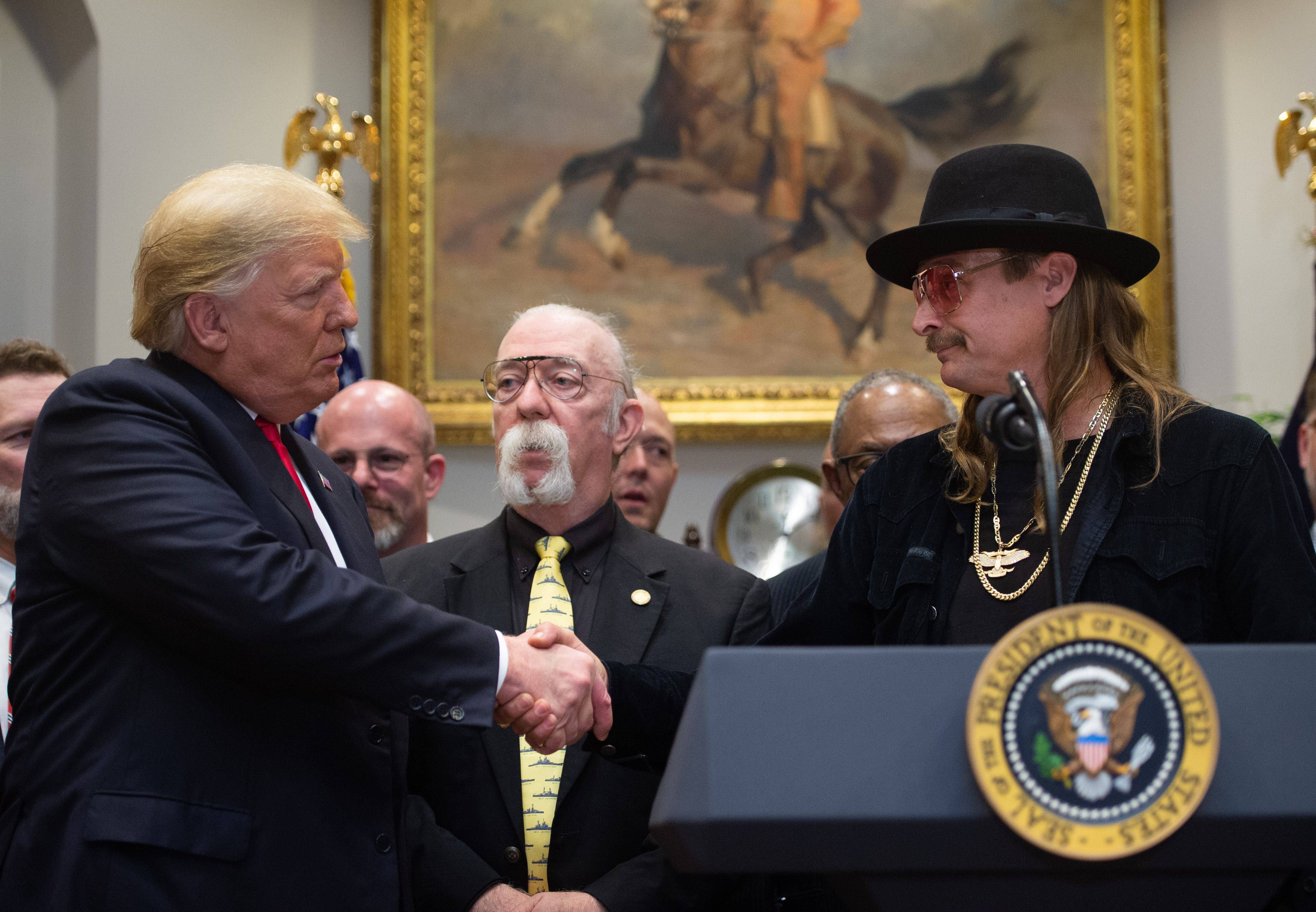 Give us a minute, and we'll give you five things to know in country music. It's your new favorite fix for all the latest news headlines in one place. Here's what you need to know for Tuesday (March 26):
Tim McGraw and Jon Meacham's New Book
Tyler Farr's New Deal with Jason Aldean
Tyler Farr is the flagship artist for Jason Aldean's Night Train Records. Farr's new record deal is a joint venture with Aldean's home label Broken Bow Records. "I am very excited to be a part of this new chapter in my career," Farr said in a statement. "I'm looking forward to working with one of my best friends in Jason Aldean and the entire Broken Bow team. Can't wait to see what the future holds!" Aldean added, "It's cool to pursue this new endeavor in my career. I can't think of a better way to start than signing one of my best friends. I also really believe in him as an artist and am looking forward to everyone hearing what we're working on."
Garth Brooks, Trisha Yearwood and More Set for Keith Whitley Memorial Concert
For more than 20 years, there has been an annual motorcycle ride and memorial concert honoring the late Keith Whitley in remembrance of his death at age 33. For the 30th anniversary, Lorrie Morgan and her son Jesse Keith Whitley will host an all-star tribute concert May 9 at Nashville's CMA Theater with performances by Garth Brooks, Trisha Yearwood, Darryl Worley, Joe Diffie, Mark Chesnutt, Mark Wills, Carl Jackson and more. Tickets go on sale Friday (March 29) at 10 a.m. CT through the Country Music Hall of Fame and Museum's website.
Julianne Hough, Ginnifer Goodwin Set for Dolly Parton Series
Coming in fall 2019, the new Netflix series Dolly Parton's Heartstrings will dramatize the stories behind eight Dolly Parton classics. The cast includes Kimberly Williams-Paisley, Julianne Hough, Ginnifer Goodwin and Bellamy Young. According to The Tennessean, Parton will act in a few roles and provide the voiceovers for the episodes as she did in previous television films, Coat of Many Colors and Christmas of Many Colors: Circle of Love.
Kid Rock Golfs with POTUS
Kid Rock takes the role of American badass seriously. In his camouflaged doublewide outside of Nashville, he has a pulpit where a copy of the American Constitution rests. And, when he gets a golf invite from a sitting president, he has pants ready for the occasion. On the same day that special counsel Robert Mueller submitted his report on the Russia investigation, Kid Rock posted a picture on social media showing his golf game with President Donald Trump, saying, "Another great day on the links!" The last time the two were photographed together was at the White House after Trump signed the Hatch-Goodlatte Music Modernization Act, a bipartisan bill aimed at ensuring artists who released records before 1972 are paid royalties from digital services.