2023 CMT Music Awards: Kelsea Ballerini, Kane Brown Chat Growing Into Hosting, Can't Miss Moments
The 2023 CMT MUSIC AWARDS will air LIVE from Austin, Texas' Moody Center on Sunday, April 2nd (8:00-11:00 PM, ET/PT) on the CBS Television Network.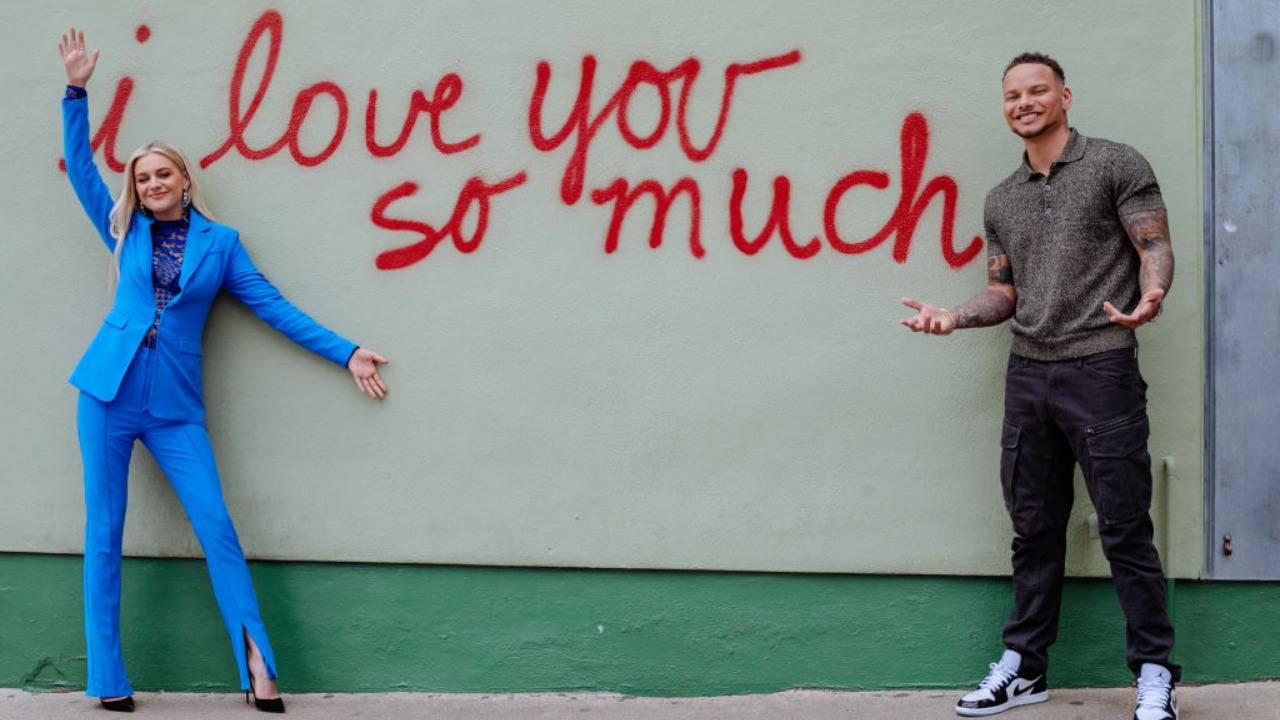 Kelsea Ballerini predicts it will be smooth sailing this year for herself and Kane Brown as they helm the 2023 CMT Music Awards on Sunday. It's a back-and-forth the pair have perfected over the years of co-hosting the show, and she's looking forward to returning to a sense of normalcy. Last year Ballerini contracted COVID-19 in the days leading up to the event and had to hold down hosting duties from home.
"To be able to even be back in a building is really nice for me," Ballerini said. "But yeah, to be in the building in a new city and have life feel like it's back all at the same time, it's just more cause for celebration, more cause for a party."
The 2023 CMT MUSIC AWARDS will air LIVE from Austin, Texas' Moody Center on Sunday, April 2nd (8:00-11:00 PM, ET/PT) on the CBS Television Network.
Brown and Ballerini have hosted the CMT Music Awards together three times. Brown was so shy when he started in country music that he struggled to talk to people, which made hosting an award show a monumental challenge. 
"I'm still there; I just find my way out of it," Brown said. "I'm more confident on stage than anywhere else. I'm to a point now where I like to push myself, and I've hosted already. I'm just trying to keep bettering myself and opening doors and just trying to further my career."
Ballerini never saw hosting as part of her career trajectory. Now, just like singing, it's what she does. 
"I think there was an element of like, 'I want to make sure I read the prompter correctly the first year of CMTs, and now we're so involved in the script and how we introduce people that I feel like it's just more of a conversation. Kane and I know each other better, which makes a big difference."
Just that morning, she texted her manager ideas for the opening monologue.
"I love that kind of stuff because I grew up just watching award shows and studying them," she said. "I love writing, so being involved in all of it as much as they let me be, I'm there."
She said she's looking forward to hearing Blake Shelton sing "Austin" at the beginning of the show and can't wait for the girl power moment with Alanis Morrissette along with Ingrid Andress, Lainey Wilson, Madeline Edwards and Morgan Wade, plus Austin native Jackie Venson on guitar during "You Oughta Know." The performance is in celebration of the 10th anniversary of "CMT Next Women of Country."
Brown said he and Shelton had gotten close recently, and he was also looking forward to the Oklahoman's performance. In addition, he was excited to see Darius Rucker perform with The Black Crowes, and he couldn't wait for country audiences to see him sing his chart-topping duet "Thank God" with his wife Katelyn. He's excited for their young daughters to see them sing on television together, too.
"It means the world to me because she literally sings every night," Brown said of his wife. "We have a big karaoke in our home, and she's always singing. Honestly, she loves singing more than I do. So for me to just be able to give her this opportunity and her come out, and hopefully us have more songs in the future, is just cool."
The couple's children watch Brown on television and have seen the music video for "Thank God." He said their three-year-old surprised them recently by singing the entire song alone with no music. 
"It's just like, those are the cool moments that I love being a dad," he said.