CMT The RoundUp: New Music From Amy Grant, Alana Springsteen, Lindsay Ell and more
To hear these songs and more, check out CMT's The RoundUp playlist.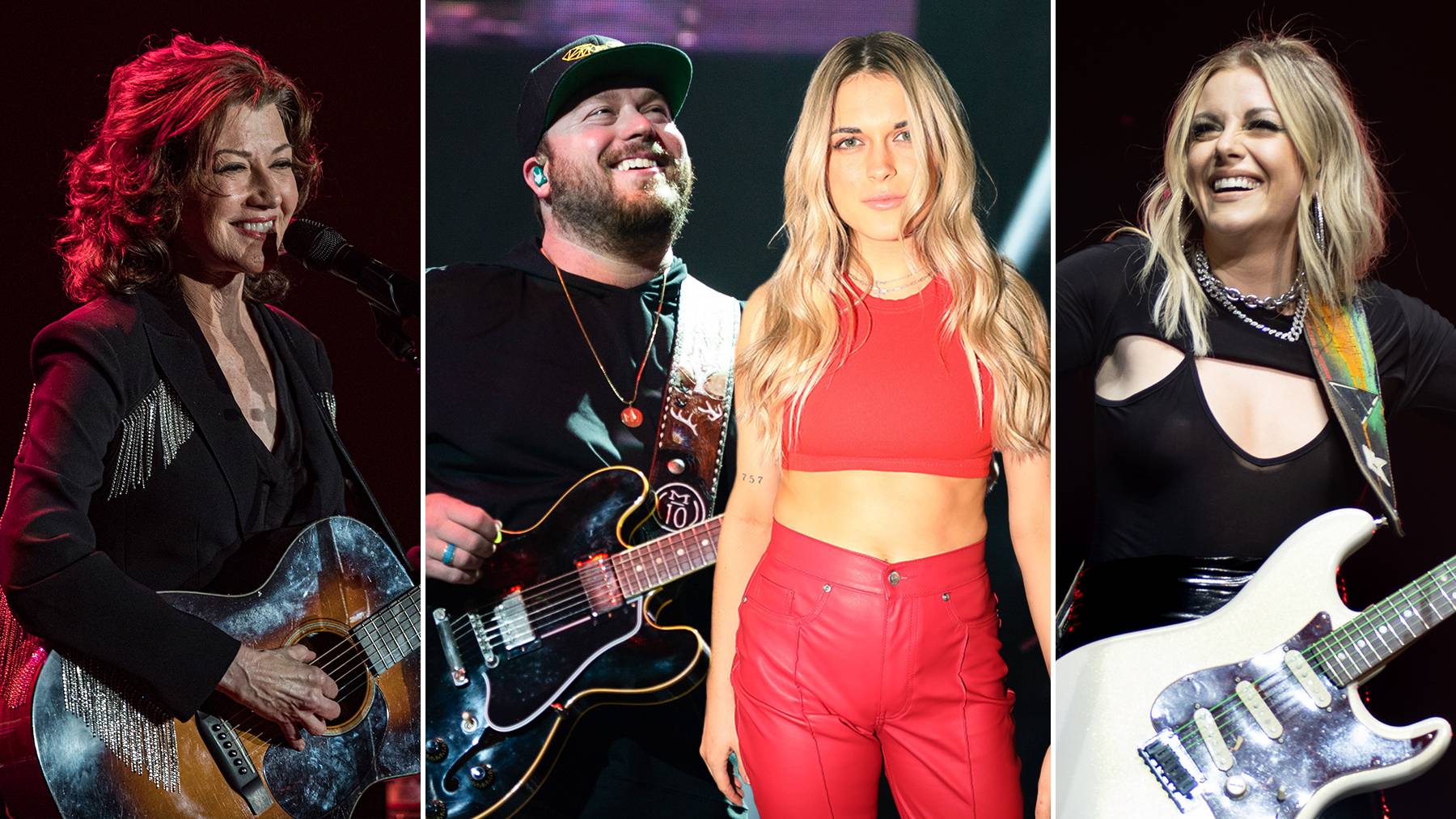 Women dominate new music in the country genre this week with new releases from Amy Grant, Lindsay Ell, Alana Springsteen with Mitchell Tenpenny, Karissa Ella, Rissi Palmer with Miko Marks and more. In addition, Luke Combs, Kip Moore and Ian Munsick also have new songs. To hear these songs and more, check out CMT's The RoundUp playlist. 
Amy Grant, "Trees We'll Never See": "'Trees We'll Never See' is one of those life-lesson, encouraging songs that remind us that we are not alone, we have a purpose, and the seeds we plant today are so important," Grant says. "Even if we 'never see' the fruit or the trees that grow from those seeds in our lifetime, it's always important to invest in people, friends, family, and those we may never even meet."
Tyler Booth, "Bring On The Neon,": "'Bring On The Neon' is a story about how hard the road is out here, and it sure takes its toll on ya, especially your personal relationships. It's about when one chapter ends, a new one begins, and the sacrifices we make chasing our dreams. Personally, this thing sure hasn't been overnight for me. I've been busting my tail out here. Writing this one with Jamey and Popoff and getting to put it out is a reminder that hard work pays off. I look forward to hearing what people think about the song and what it means to them,"
Lindsay Ell, "Sweet Spot,": "Growing up, I learned how to 'ride the wave' of life most successfully by floating in the middle of the highs and lows, but now I think that both pain and success give us beautiful perspectives on how to learn from our experiences and be grateful for what we have," said Ell. "The sweet spot is something you can only find when you've been on both sides of it, and that wouldn't be possible without the constant ping-pong of life. I hope this song brings some levity — and a little dance party — to those currently making their way through these unpredictable highs and lows."
Karissa Ella, "Well Tequila": "Whether tequila makes your clothes fall right off or gets you feeling like you're singing your heart out on the Opry stage, you never know what kind of adventure it's going to take you on, and that's what this song is all about," Ella says. "I never have a bad time with a margarita in my hand, so it's only fitting to roll into spring and summer with a drinking song about my favorite liquor and the unique kind of liquid courage it gives me." 
Grant Gilbert, "Take Me Out to the Bar": "'Take Me Out To The Bar' is probably the craziest song I've written," says Gilbert. "I went to a Nashville Sounds game where a friend was pitching. Between innings, 'Take Me Out To The Ballgame' would play, and everybody knew the words. The next day I sat down to write with Brad Clawson and Blake Bollinger using 'Take Me Out To The Ballgame' as our inspiration. It's outside the box and fun, and I can't wait to play it live!"
Rissi Palmer/Mikko Marks, "Still Here": "One day I was cooking and just thinking about how hard this [music] business is and how so many people I started out with are no longer doing it," Palmer said. "I laughed to myself because I'm either stubborn or crazy to still want to be here. The opening line came to me in that moment. This is a song for everyone who has endured the rain long enough to enjoy and appreciate the rainbow on the other side. You've earned it!"