Alexandra Kay Breaks Silence About An "Abusive Relationship" With Unreleased Song
Alexandra Kay: "I'm just happy music is and will always be a form of therapy for me."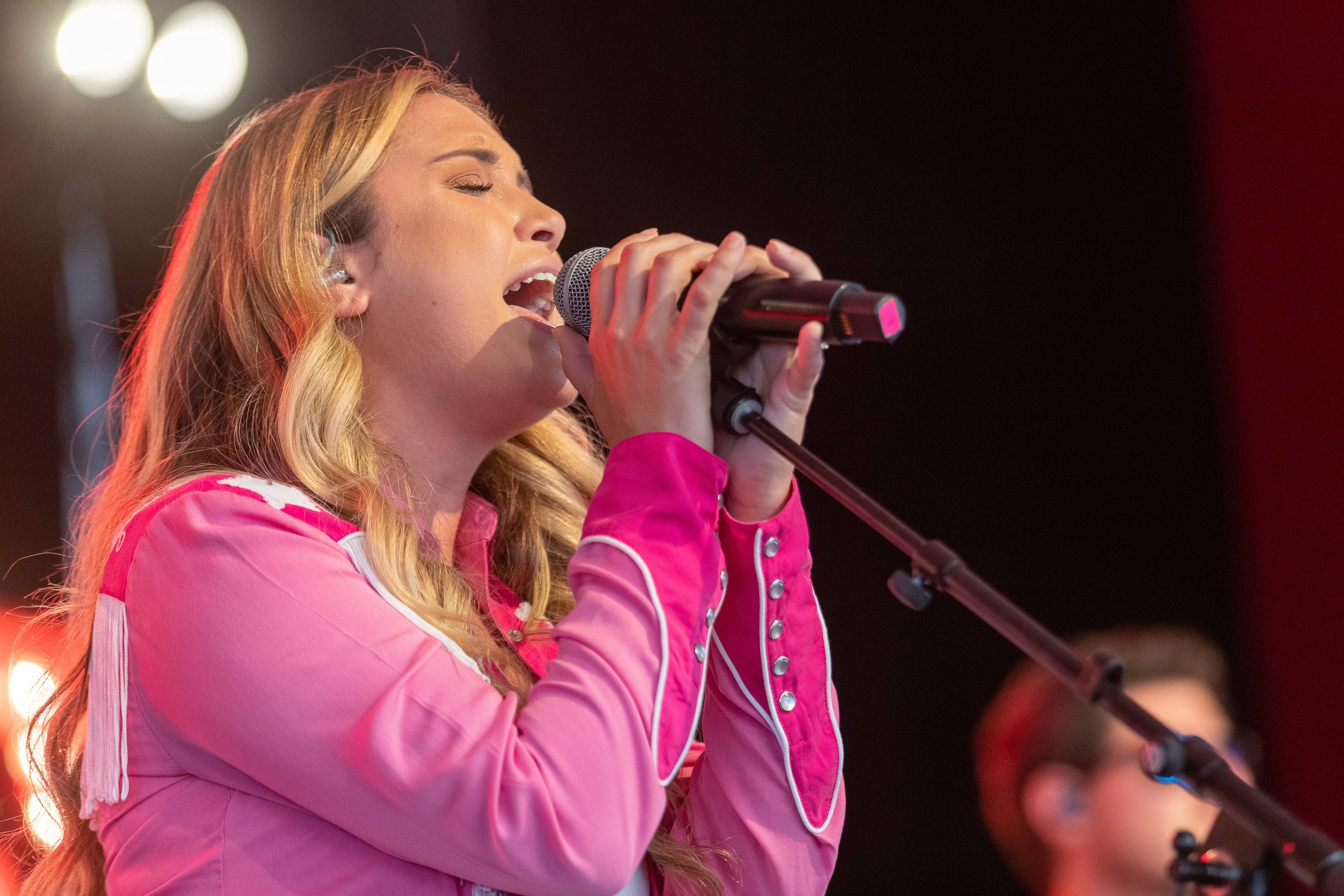 Nashville newcomer Alexandra Kay has placed her heart on the line. The TikTok sensation turned country mainstay took to social media over the weekend to open up about a past relationship that left negative repercussions.
In singer-songwriter fashion, Kay shared her story through music. Before revealing the unreleased song, she shared the context behind the heartbreaking melody.
"Here's something I never thought I'd talk about publicly," she said. "When I was younger, I went through a very abusive relationship. This relationship started when I was 13 years old, ended when I was 18 years old."
Kay continued to reveal additional information about the toxic affiliation and how she never planned to confide in her listeners. Although it was difficult for Kay to speak out, she had the urge to bring the track to her powerful platform.
"I never thought I'd ever talk about it to anybody, Other than the people that were closest to me. But I wrote a song about it in 2018. Never thought anybody would ever hear it…I just thought it was some resurrecting feelings that I had to work through," uttered Kay while sitting in her car. "So, I wrote a song as I always do. I was in a write with Diplo earlier this year, and this song came up, and it just kind of resurfaced in my brain. I felt the urge to rewrite the song right then and there."
She explained that she worked tirelessly with the critically acclaimed music producer to cultivate a stripped-down demo. Kay said that the raw ballad titled "Worse Than Loving You," probably would never be released.
The razor-sharp lyrics are destined to cut deep, as she conveys a narrative about an individual [herself] recognizing to leave the unhealthy relationship behind. Kay uncovers her roller coaster-like emotions in the first verse, until she decides to stop making "excuses" for his poor behavior in the explosive chorus. The empowering track displays Kay's chilling angelic vocals and her inspiring knack for songwriting.
"I got a feelin| I got a feelin in my bones | So much for heealin | I think I'm better off alone | I drank the poison | I felt it coursing through my veins | Clouding my judgement | I bet it all on you to change | Here I am with empty hands | And every time I swear's the last," Kay sings. "Now I'm all out of bandaids | I'm all out of glue | I'm all out of excuses to make for you | I walk into the fire even though I'm black and blue | Cuz livin without hurts worse | Livin without hurts worse than loving you."
The relatable storyline that embodies her bravery and resilience resonated with country music fans. The short clip raked in 372.9K views and 54.0K likes. While many users flocked to the comments to thank Kay for her vulnerability, others encouraged the songstress to release the relatable song.
"Your healing. That's why you're ready to share," said a follower. "This will head so many❤️" wrote Tigirlily. "This is such an amazing song, and so many people will relate. Release it when you are ready❤️," added another fan.
The independent artist previously wrapped up her run with three-time Grammy winner Tim McGraw on his nationwide tour. Kay has several dates slated for October and will be hitting the road with Tracey Lawrence and Clay Walker in early November, where she will be delivering her recent anthem "Skip This Part." Tickets are available for purchase, here.