Old Dominion Starts "Next Chapter" In Their Musical Journey With A Four-Song Collection
Old Dominion releases fresh EP before their nationwide headlining tour – LISTEN!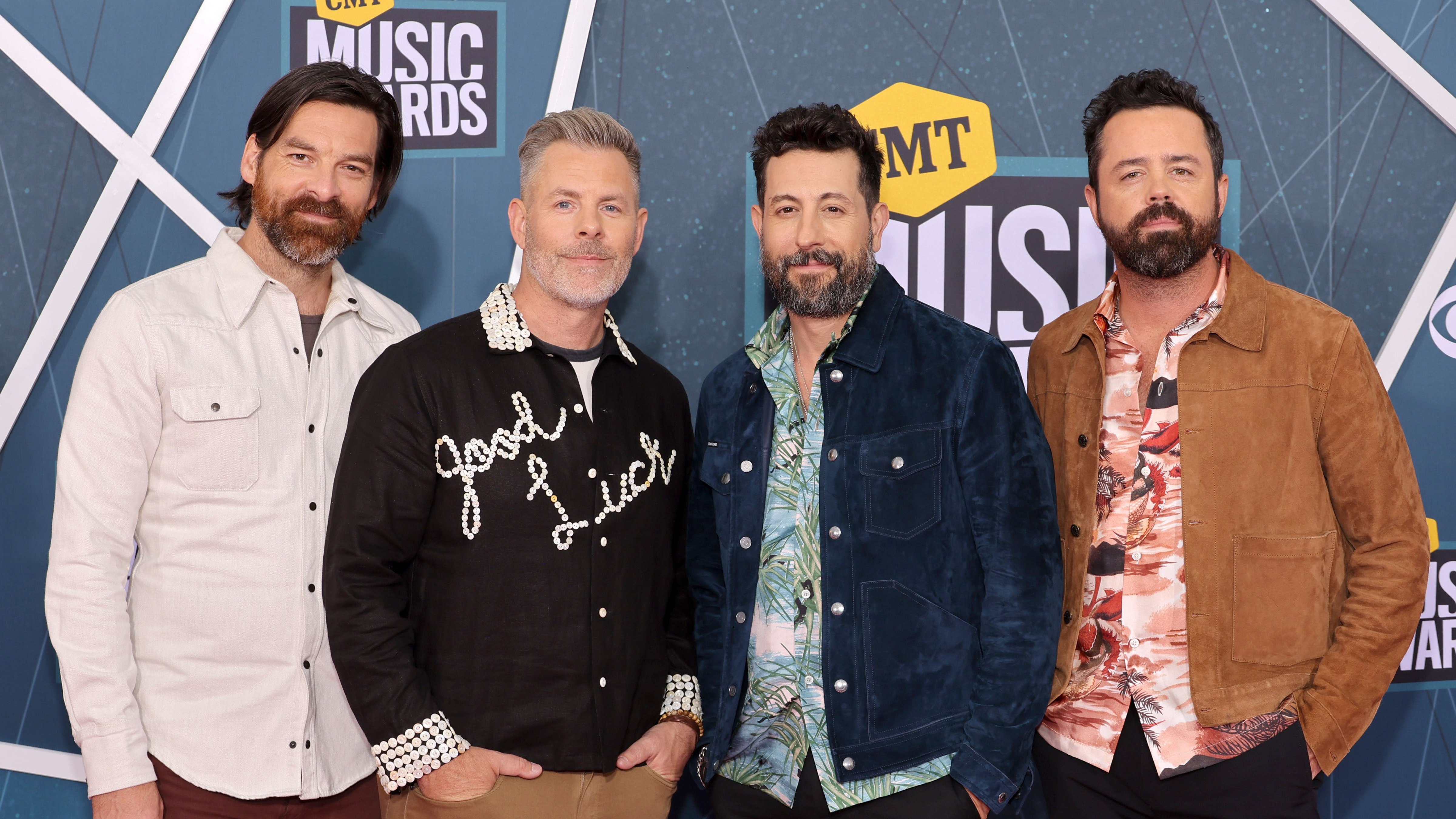 On the heels of sending "Memory Lane" to Country radio – the ACM Group of The Year, comprised of Geoff Sprung, Trevor Rosen, Matthew Ramsey, and Brad Tursi, released a four-song collection.
"We've been working on so much new music, and the response to 'Memory Lane' has been so energizing that we decided we're tired of sitting on it all!" said Ramsey. "We're so excited to share three more songs heading into the No Bad Vibes Tour and the next chapter in our musical journey."
Their 31-stop No Bad Vibes Tour is expected to kick off mid-January in Evansville, IN, and will wrap in late June. They are slated to hit prestigious arenas in massive cities such as New York, Florida, Colorado, and more. Breakout stars Greylan James, Kassi Ashton, and Frank Ray will join Old Dominion for the US dates. Meanwhile, Steven Lee Olsen, Ray, and Shawn Austin will appear on their Canada run.
CMT has collected the four recently released tracks that every concert-goer must memorize before the high-energy show.
"Memory Lane" served as the first taste of the radio-ready project and a reminder to escape reality when times get tough. Within the guitar-stacked melody – the heartbroken protagonist reflects on memories with his ex-lover, instead of moving forward. 
The melancholy love song incorporates a unique twist that transforms it into a stand-out single. Old Dominion penned "Memory Lane" alongside GRAMMY-nominated songwriter Jessie Jo Dillion. The tender tune follows their drinking song "Beer With My Friends" with Kenny Chesney.
"Sometimes, when I'm feeling overwhelmed, or missing someone, or maybe just feel a little nostalgic, there are places in my mind I can go that are full of memories of simpler times," shared Ramsey on social media. " It's a location, or a person, or a feeling that will always live in my memories, and I can close my eyes and transport myself there anytime I want and experience it all again. I think we all have that time in our life that will remain forever perfect in our hearts. Sometimes we wish we could just stay there and never leave.
"Ain't Got A Worry" is your classic happy-go-lucky melody that is meant to be played with the windows down on a sunny day. The toe-tapper that describes a carefree life was penned by Old Dominion, Shane McAnally, and esteemed songsmith Josh Osborne. Ramsey's bouncy vocals complement the steady percussion. However, the electric guitar break before the sing-along-worthy chorus elevates the release.
"Ain't nowhere to be that I care to be | It ain't fair to be feeling this good | There ain't no rain around that can bring me down," sings Ramsey. "Right now, I ain't got a worry, ain't got a worry | Ain't got a worry in the world | Nah, I ain't got a worry, ain't got a worry | Ain't got a worry in the world."
Old Dominion channels their country-rock side in "Freedom Like You," as it sounds more grungy than the others on the EP. The platinum-selling group teamed up with Jordan Davis to cultivate the razor-sharp lyrics. The mid-tempo melody is destined to inspire listeners to embrace the simple joys in life with a someone they love.
"Easier Said With Rum" is your not-so-typical drinking song. Matthew Ramsey and Brad Tursi created the imagery-heavy lyrics alongside Matt Jenkins and Chase McGill. Together they explain how a dash of liquid courage can help someone speak their truth.
"I don't know what time it is there | But down here it's way past 5 o'clock | Blew through a couple of hurricanes and heard your name," Ramsey sings in the first verse. "And it ties me up in knots | Yeah, I know a lot of time has passed | there's a lot of sand through the hourglass | I know I shouldn't have called you drunk | I guess it easier said with rum.'