Roy Clark Dies at 85
Country Music Hall of Fame Member Best Known for 'Hee Haw' and Other TV Shows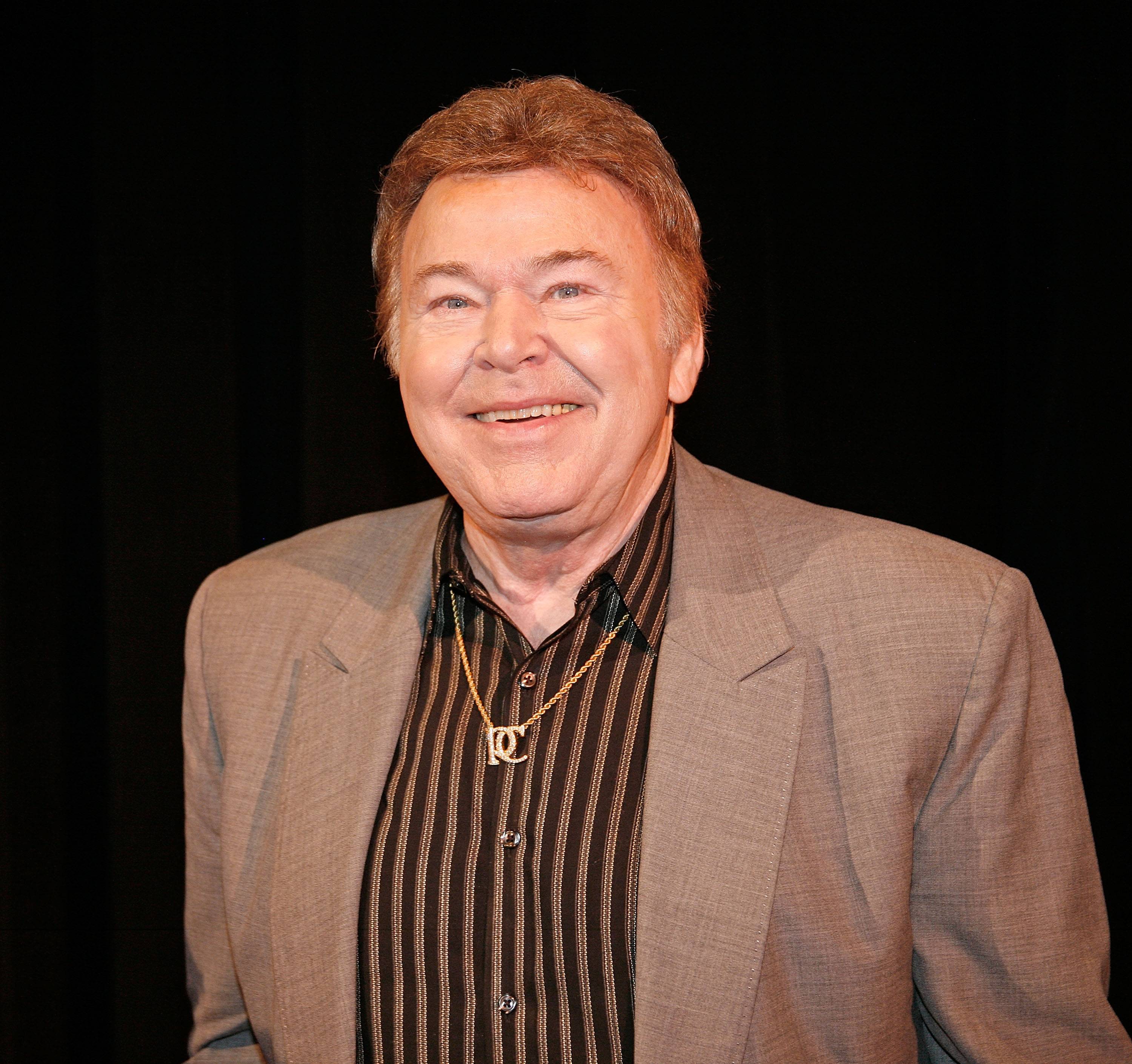 Roy Clark, a Country Music Hall of Fame member celebrated equally for his sense of humor and his instrumental wizardry, died due to complications from pneumonia at home in Tulsa, Okla. on Thursday (Nov. 15). He was 85.
Apart from his long string of country hits (1963-1989), Clark was a major television personality, both as co-host with Buck Owens of the Hee Haw music and comedy series (1969-1994) and as a frequent guest and substitute host on The Tonight Show With Johnny Carson.
Roy Linwood Clark was born April 15, 1933, in Meherrin, Va. He grew up in an economically poor but musically rich family. His father, Hester Clark, performed semiprofessionally and played guitar, fiddle and banjo, as soon would his son.
While still a teenager, Clark toured with Grandpa Jones and even had a two-week run on a show headlined by Hank Williams. Although it was not his first time to appear on television, his big break came in the mid-1950s when he joined the cast of Town and Country Time, a syndicated series out of Washington, D.C., hosted by Jimmy Dean.
In 1956, Clark performed on the wildly popular Arthur Godfrey's Talent Scouts, that era's equivalent of American Idol. By 1960, he was playing in Wanda Jackson's band and opening concerts for her at the Golden Nugget in Las Vegas. Soon he was headlining his own shows in Vegas, Lake Tahoe, Reno and Atlantic City. He made his first appearance on The Tonight Show in 1963.
That same year, he charted his first record in Billboard, "Tips of My Fingers." Released on Capitol Records, it rose to No. 10. In the ensuing years, Clark recorded for Dot, ABC-Dot, ABC, MCA and a variety of smaller labels. He charted a total of 52 singles, his biggest hit being "Come Live With Me," which went to No. 1 in 1973.
Clark's other top singles included "Yesterday When I Was Young" (No. 9, 1969), "I Never Picked Cotton" (No. 5, 1970), "Thank God and Greyhound" (No. 6, 1970), "The Lawrence Welk-Hee Haw Counter-Revolution Polka" (No. 9, 1972), "Somewhere Between Love and Tomorrow" (No. 2, 1973), "Honeymoon Feelin'" (No. 4. 1974) and "If I Had to Do It All Over Again" (No. 2, 1976).
His camera-ready personality and musical versatility won Clark guest spots on TV shows as varied as The Beverly Hillbillies, Love American Style and The Odd Couple. In 1969, he signed on to co-host the short-lived CBS TV variety show, Hee Haw. Of course, that show transformed itself into the long-running series which lasted until 1994.
Clark won additional fame on Hee Haw as a member of the Hee Haw Gospel Quartet, an ensemble that also featured Owens, Grandpa Jones and Kenny Price.
Clark's movie credits include Palo Pinto Gold (2009), Gordy (1995), Freeway (1988) Uphill All the Way (1986) and Matilda (1978).
In addition to opening up primetime television, casinos and symphony halls to country music, Clark also took it into other places it was seldom heard -- from Carnegie Hall to Madison Square Garden. In 1976, he became one of the first country artists to perform in the Soviet Union.
The music industry awarded Clark lavishly. The Country Music Association alone conferred upon him seven major trophies, among them entertainer, comedian and musician of the year. In 1982, he won the best country instrumental Grammy for his recording of "Alabama Jubilee."
Following the lead of other veteran entertainers, Clark opened his own theater in Branson, Mo., in 1983. He joined the Grand Ole Opry in 1987 and in 1995 published his autobiography, My Life -- In Spite Of Myself.
As a philanthropist, Clark made major contributions to such institutions as Children's Medical Center in Tulsa, Okla., and the Hollenbeck Youth Center in Los Angeles. He is also is memorialized in the Roy Clark Emergency Treatment Center in Farmville, Va., and the Roy Clark Wing of St. Jude Children's Hospital in Memphis, Tenn.
He was inducted into the Country Music Hall of Fame in 2009.