'Bachelorette Weekend' Brings the Party to 'CMT'
New Reality Series Dives Into the Wild World of VIP Bachelor and Bachelorette Parties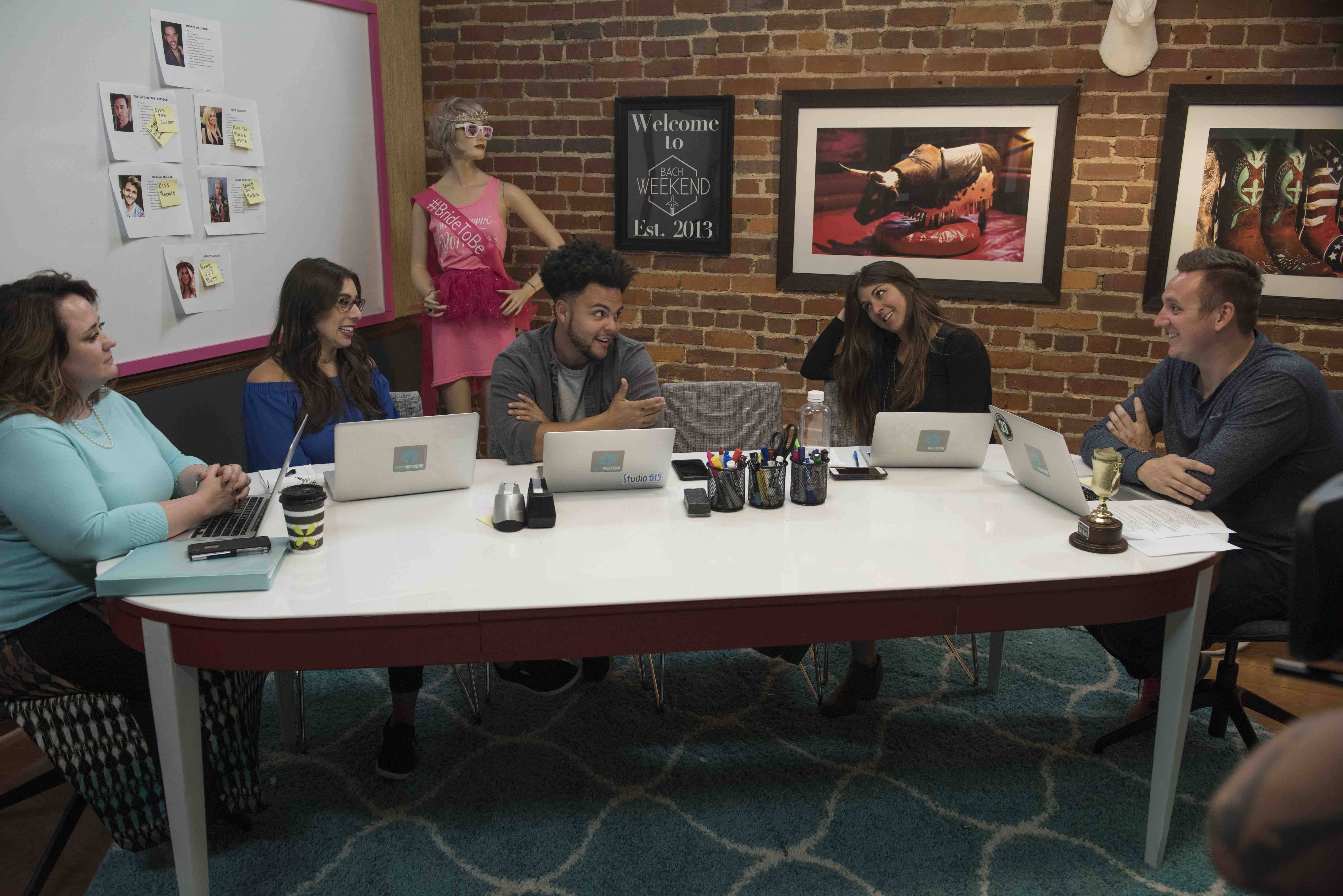 Fun fact: Nashville, Tenn. is the bachelor and bachelorette party capital of America. So, it would make sense that the business aimed at taking these parties to a whole new VIP level would exist right here in the heart of Music City.
Can we get a "Wooooooooo?!"
Meet Bach Weekend: a Nashville company perfectly outfitted to design and throw bachelor and bachelorette parties beyond your wildest dreams. Seriously, dream big because they can probably make it come true.
And if you think the parties are wild and fun, just wait until you meet the team behind them.
CEO Robbie says, "You can't not have fun with our team!" and we believe him.
There are two primary party planners: Nicole, "three-fourths southern belle, one-fourth crazy as hell" and quite possibly our new spirit animal; and Liz, a feisty Italian gal who is clearly a total boss lady.
Sales Director Rosa sells the dream of the ultimate party while photographer and creative director JJ documents everything (Oh, the stories he could tell).
And Rachal? Rachal is the COO, who balances the checkbook and holds it all together.
But it wouldn't really be a party until the cops show up, right?
Don't miss the premiere of CMT's Bachelorette Weekend, Thursday, Aug. 2 at 11 p.m. ET.