Luke Combs Reveals He and Wife Are Expecting Second Baby, Uses New Song as Soundtrack
Luke Combs will release his new album on Friday - and welcome his second son this fall.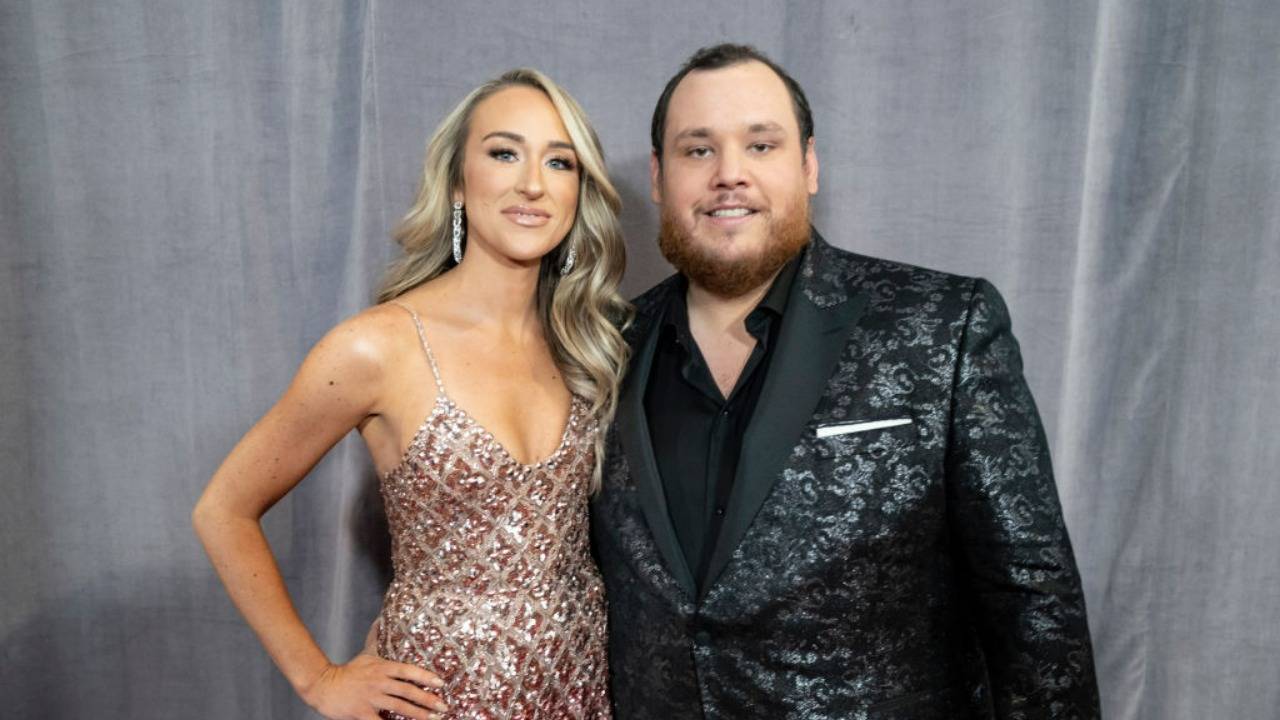 Luke Combs turned to Instagram for two big reveals on Monday. Combs used a new song – "Take You With Me" – as the soundtrack to reveal that he and wife Nicole are expecting their second son this September.
"Joining the 2 under 2 club!" Combs wrote. "Baby boy #2 coming this September!!"
The lyrics include: "If it was up to me, we'd do everything together. And when they're young like that, those days they don't last forever."
The Combs welcomed their first son, Tex Lawrence Combs, on Father's Day.
"Me and @nicolejcombs are over the moon in love with this little guy," the singer said at the time. "Mama and baby are healthy and we're back home now with family. Life is good."
The North Carolina native will release his new studio album "Gettin' Old," on Friday. The album is home to "Take You With Me" as well as fan favorite "Five Leaf Clover" and more.
"This album is about the stage of life I'm in right now," Combs said in a statement. "One that I'm sure a lot of us are in, have been through, or will go through. It's about coming of age, loving where life is now but at the same time missing how it used to be, continuing to fall for the one you love and loving them no matter what, living in the moment but still wondering how much time you have left, family, friends, being thankful, and leaving a legacy. Me and so many others have poured their hearts and souls into this record, and I hope you love it as much as we do."
Combs co-wrote 15 of the 18 songs, which include fan-favorite "5 Leaf Clover," a cover of Tracy Chapman's "Fast Car" and "My Song Will Never Die," which was written by Eric Church, Travis Meadows and Jonathan Singleton. Singleton and Chip Matthews produced the project.
"Gettin' Old" is Combs' fourth full-length studio album and is the follow-up to "Growin' Up," which he released last year. The first song on the album is "Growin' Up and Gettin' Old." The North Carolina singer's other albums include "What You See is What You Get" (2019) and his debut "This One's For You."
Combs will launch his world tour the day after the album's release in Arlington, Texas. The trek includes 16 sold-out North American stadium shows, which are a part of 39 shows across three continents and 16 countries, including Australia, New Zealand, U.K., Ireland, Germany, Netherlands, Norway, Sweden, Denmark, Switzerland, France and Belgium.