Carrie Underwood Property Going for $1.45m, Garth Brooks' Artist of the Decade Honor, Mike Fisher's Hockey Night Out with Isaiah
Five Things to Know in Country Music for Feb. 27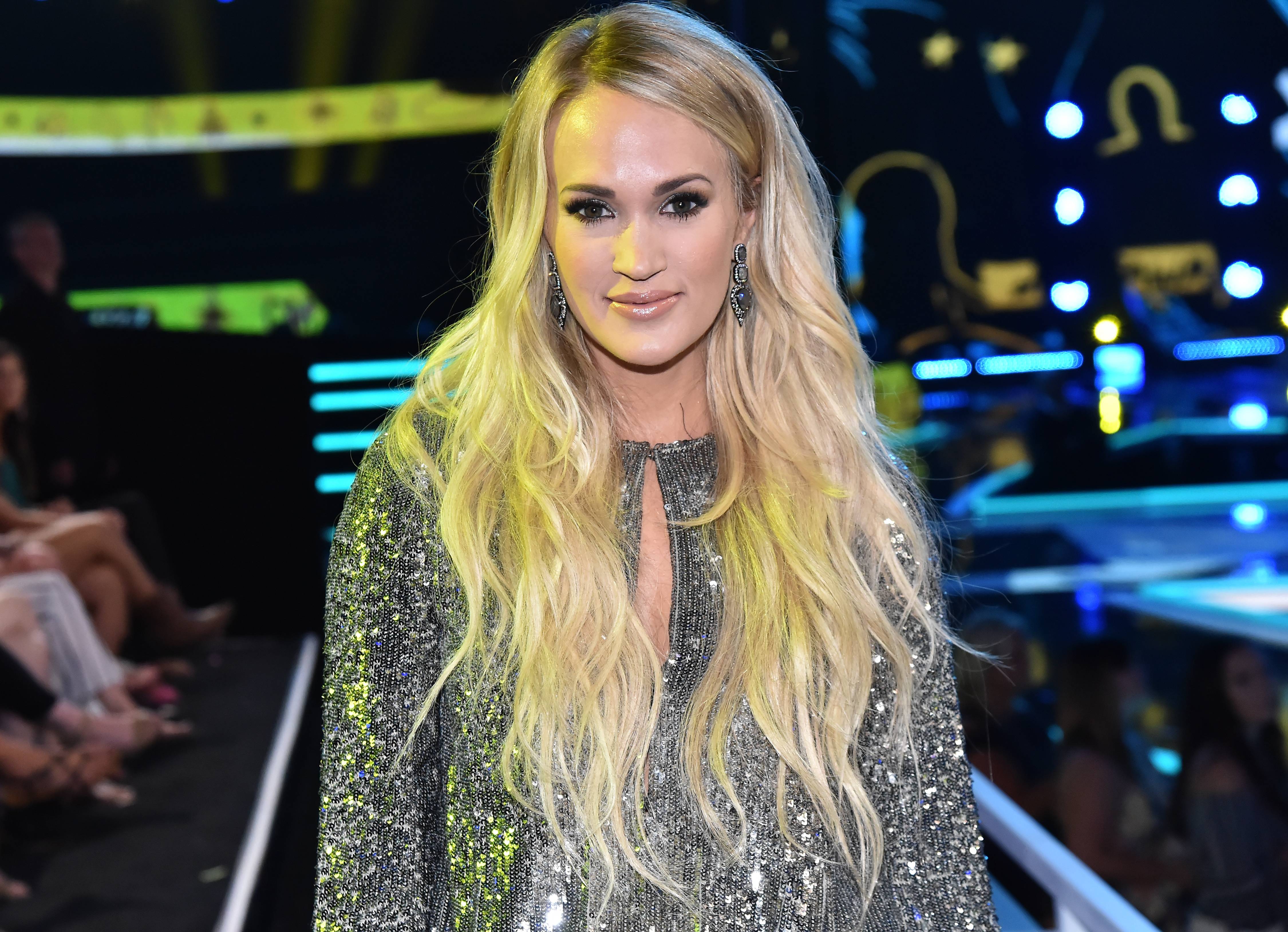 Give us a minute, and we'll give you five things to know in country music. It's your new favorite fix for all the latest news headlines in one place. Here's what you need to know for Wednesday (Feb. 27) in country music:
For $1.45 million, one lucky buyer can live in the palatial spread Underwood and Fisher once called home. They're selling their Brentwood, Tenn. property Underwood bought in 2007 that includes four bedrooms, four full and two half bathrooms. Off the master bedroom is the most luxurious and glitzy "glam room" ever complete with heated marble floors, a hair and makeup station, a shoe and handbag display area and a wet bar. According to Variety, the couple hasn't resided in the house since sometime last year after Underwood's freaky fall in 2017. They have since relocated to a Cape Cod-style mansion on a vast country estate where their nearest neighbor is Wynonna Judd.
White revealed the initial East Coast dates for his extensive 2019 tour to support his new album The Hurting Kind (out April 12). The first 11 stops include shows at New York City's Bowery Ballroom, Washington, DC's Union Stage and Boston's Once starting May 3 in Asheville, NC. Country hit-makers Bill Anderson ("City Lights," Connie Smith's "Once a Day") and Bobby Braddock (George Jones' "He Stopped Loving Her Today," Billy Currington's "People Are Crazy") are among White's co-writers on the collection. Lee Ann Womack guests on "This Isn't Gonna End Well."
Brooks will receive the inaugural iHeartRadio Artist of the Decade award at the 2019 iHeartRadio Music Awards. He is among the first artists announced to perform on the show along with Musgraves, Alicia Keys, Ariana Grande, Halsey and John Legend. Taylor Swift is the recipient of the Tour of the Year award for her reputation tour, which sold more than two million tickets and grossed $266 million in the U.S. alone. The iHeartRadio Music Awards will air live March 14 at 8 p.m. ET on FOX.
Fisher and son Isaiah had a pretty eventful guys' night out in Nashville on Monday (Feb. 25). Rocking a big smile that could be seen by everyone inside the Bridgestone Arena, four-year-old Isaiah hit the ice with his dad to drop the puck at the start of the Predators' game against the Edmonton Oilers.
Swindell caught up on the latest Craigslist Missed Connections, and the post he found sounds criminal.