Tim McGraw and Faith Hill Encourage Voter Registration
Star in Celebrity Phone Tree with Michelle Obama, Lin-Manuel Miranda and Janelle Monáe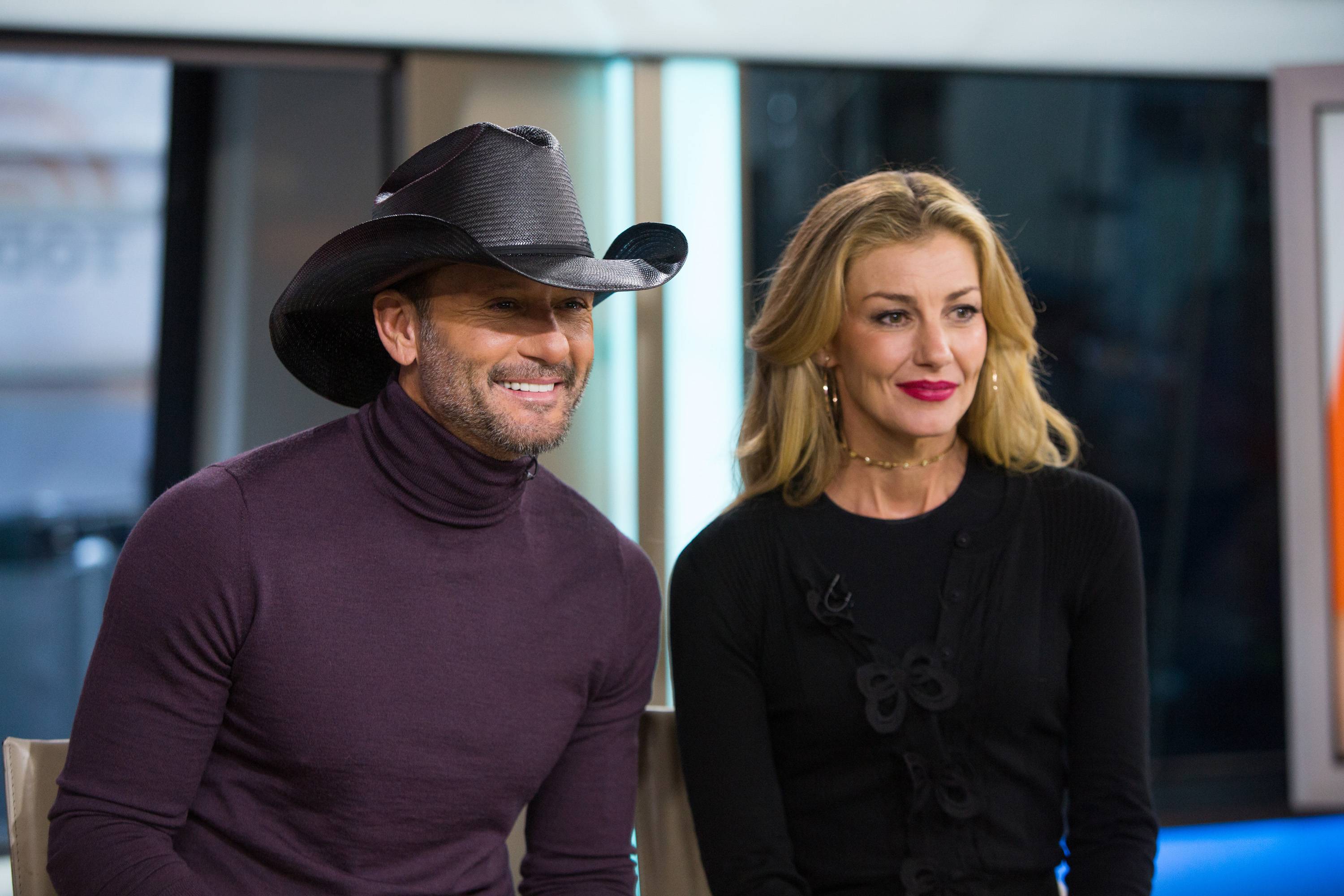 "We make a difference in every single step along the path of our democracy."
That's what Tim McGraw tweeted on Thursday when he shared a new PSA led by former first lady Michelle Obama encouraging voter registration and participation in the U.S.
McGraw and wife Faith Hill represent country music in the PSA's celebrity phone tree with Obama, actor Tom Hanks, Broadway star Lin-Manuel Miranda, Janelle Monáe and Chris Paul.
"Every community we visit, it's important for them to know that they can really make a difference if they go and vote in every election," Hill says in the clip.
The PSA was filmed for the When We All Vote organization, a nonprofit that launched this week with a mission to recruit Americans to increase voter registration and participation. According to the PSA, four million people this year will turn 18, which is the legal age to vote.
"If we really want our voices to be heard," Obama says in the clip, "we need to vote in every election; not just for president, but for every office: school board, state house, Senate – all of them."
State primary elections are underway this summer. The midterm elections are Nov. 6.
McGraw and Hill take their Soul2Soul world tour to the Staples Center in Los Angeles on Saturday (July 21).