Corey Kent Talks Chart-Topping Single "Wild As Her" And How Willie Nelson Took A Chance On Him
Independent singer-songwriter Corey Kent scores first career No.1 with country-rock single, "Wild as Her."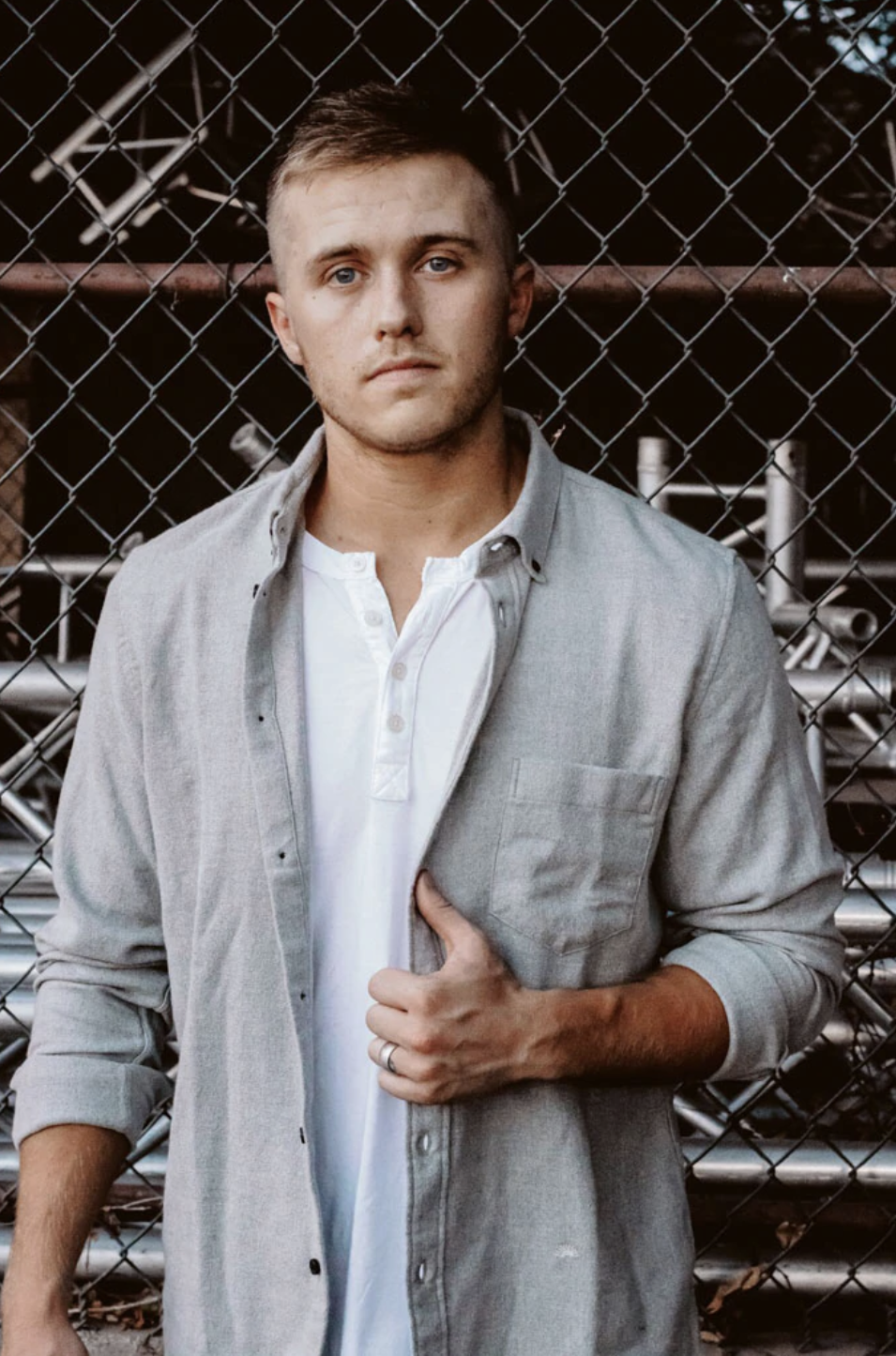 In a tiny town on the outskirts of Tulsa, Oklahoma – there was once an 11-year-old boy hungry to share his adolescent, but robust vocals. The ambitious dream chaser we speak of is country music breakout artist Corey Kent.
Kent caught the musical bug early on, when he was granted the opportunity to open for two western-swing bands called Asleep at the Wheel and Texas Playboys at Cain's Ballroom. If the walls could talk in the sacred venue, they would say that Kent found his calling that night when he first stepped under the spotlight.
View this post on Instagram
"I was the most nervous kid you've ever seen, just trying to remember the words. But, I loved it," Kent told CMT about his start story. "I realized this is what I wanted to do, as long as people would show up to listen to me sing."
Now, Kent scored his first No.1 on Apple Music's Country Streaming chart with recent single, "Wild as Her." The track produced by Chris Farren was released on March 4 and has already amassed five million streams. Not only does the love-centric banger declare Kent a country music mainstay, but it proves that his 11 year-long journey was worth it.
Kent continued to reflect on his musical upbringing and when he became a lead singer in a successful Oklahoma band. The group of teens toured for five years until members started to leave for college. At the time, Kent was only 16-years-old, and he shared with CMT that he was toying with the idea to pursue new pastimes. However, it was Willie Nelson who convinced him to keep trucking along.
"I had just got my driver's license, and at the time, I didn't know Willie would be playing for the next ten years on the road," he laughed. "I thought,'I love Willie Nelson. He's kind of getting up there in age…maybe I should buy a ticket to see him.'"
So, the budding singer scouted a ticket just minutes before the concert started for a whopping 10 bucks. With the ticket in hand, Kent eagerly made his way up to the nosebleed section of the stadium. While getting comfortable in his seat, he couldn't shake a voice inside his head.
"I've always had this voice in the back of my head saying, 'what would you do if you could get up there tonight?' It almost came to the detriment of me being able to enjoy a concert. Like I would go see John Mayer, Keith Urban, or Willie Nelson, and every time I would look up on stage, I would just put myself in that headspace of like, 'man…I would be doing this, or these are the songs that I would choose.'" He recalled.
While embracing Nelson's traditional country sound, Kent had a gut feeling that his dream could easily become a reality. Therefore, he rushed to the concession stand, asked for a piece of cardboard, a sharpie, and scribbled – "IT'S MY DREAM TO PLAY A SONG WITH YOU."
"I saw a seat way down in the third row. I knew that the seat had been empty for a while. So, I placed my cardboard sign behind my back and walked down there like I knew what I was doing, and nobody stopped me," he detailed. "I sat down in that seat, and I held the sign up. He saw it; he leaned over and gave me a bandana. I put it in my pocket and held the sign back up. Eventually, he leaned over and said, 'alright kid…what do you want to sing?' I said "Milk Cow Blues," which is an old western-swing song that I've been playing with my band for five years. Willie knew it because I've seen him cover it on YouTube," Kent said.
He continued to mention that he climbed on stage with the microphone, and Nelson announced his name to the sold-out crowd of screaming fans. Kent shared that the once-in-a-lifetime interaction was the "crossroads" for him and his career. He took the small act of kindness as a sign from the universe to continue to pursue his craft.
Since that day, Kent has been striving to break into the industry.Luckily, his chart-topping single "Wild As Her" was his golden ticket to stardom.
"We expected a big response because we believed in the song. But, we didn't expect it to be this big, to be honest," Kent gushed. "I'm an independent artist. We don't have a ton of money behind whatever we can put out. We climbed up into the range of Cody Johnson, Morgan Wallen, and ERNEST… all these guys with record labels and hundreds of thousands of dollars behind these songs. We just honestly never imagined that we could do it. It's pretty cool," he added before explaining that he's just heating up.
Kent's captivating country-rock sound backed by electrifying guitar riffs and the heavy percussion melody turned "Wild as Her" into a smash hit. The high energy banger destined to be on party playlists nationwide follows Kent's sophomore record, "21," and acts as a teaser to his upcoming projects.
"I'd like to think that everything we do gets better. I think that this song is proof of that," Kent pointed out. "We have thousands of songs literally to pull from, and I'm writing every month to beat those. We're just taking it to the next level each time with each release. We already have the next ten songs mapped out," he confirmed.
Fans have showed interest in the way he effortlessly strikes a balance between country and rock 'n' roll. Therefore, the budding vocalist declared that he plans on continuing to lean in that direction to keep up the positive momentum.
Kent hopes the track "Wild As Her" showcases who he is as an artist and helps him reach a broader audience.
View this post on Instagram
"I think for many people, this is their first introduction into who we are," he clarified. "This might be the first time they've ever heard something from myself and my band. I hope they can hear that we take our songwriting maybe one layer deeper than the norm. I hope that we shine through as a live band that deeply cares about the music and inspires people to come to a live show. At the end of the day, that's what we want," he concluded.
Corey Kent and his lively band are currently on the road performing throughout the U.S. until May 5. Tickets to see the country newcomer are currently available to purchase, here.