Carrie Underwood's (Choctaw County) Affair with Her Harmonica
Why She Had to Practice in the Car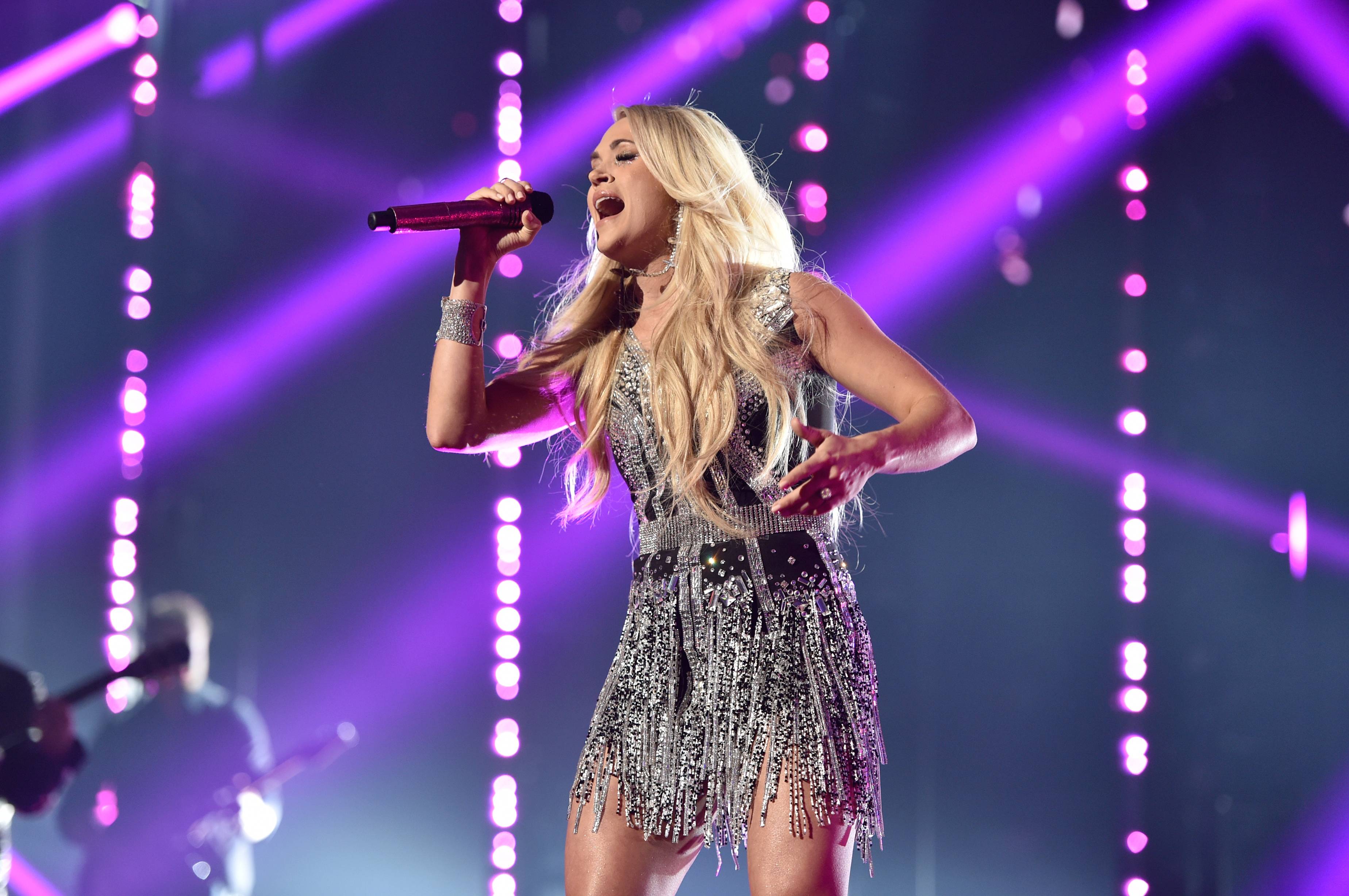 Not the mystery of Bobby and Cassie and that fancy D.A. from Jackson, Miss., but the mystery of how the hell Underwood learned how to play the harmonica like she's been playing it all her life.
"I definitely tend to get myself in over my head sometimes," Underwood admitted to CMT.com during a recent interview. "And I was like, 'Wouldn't it be cool if I played the harmonica?'"
Her team questioned her harmonica skills, and she answered with her usual can-do attitude.
"I said, 'I'll figure it out. Go get me one,' because I'm pretty good at playing things by ear. I'd go to practice it, and my son would cry every time I played the harmonica," she said. "So I started practicing in the car when I was on my way to things, so I'd be on my way to work -- practicing harmonica."
Ultimately, it was the multi-talented Travis Meadows (He plays the harmonica on the song on Underwood's 2015 Storyteller) who gave her his best harmonica-playing advice. "After he showed me a couple things, there were light bulbs going off, and it was just so much fun every night to get to play. I hope that's something that doesn't go away.
"I'm not sure if we're going to do 'Choctaw County Affair' in the lineup this time," she shared of her upcoming Cry Pretty tour. "We haven't quite gotten down to the nitty-gritty of our set list, but I would definitely like to see it somewhere because it's so much fun to play."
While "Choctaw County Affair" was never released as an official single, the song garnered a loyal following when Underwood played it -- with a full dueling harmonica breakdown -- during shows on her Storyteller tour. The song was penned by singer-songwriter Jason White, who had his first big country cut when he wrote Tim McGraw's 2002 hit song "Red Rag Top."