Jimmie Allen Issues Public Apology To His Estranged Wife Following Rape Allegations
Jimmie Allen wrote: "I want to publicly apologize to my wife Alexis for humiliating her with my affair."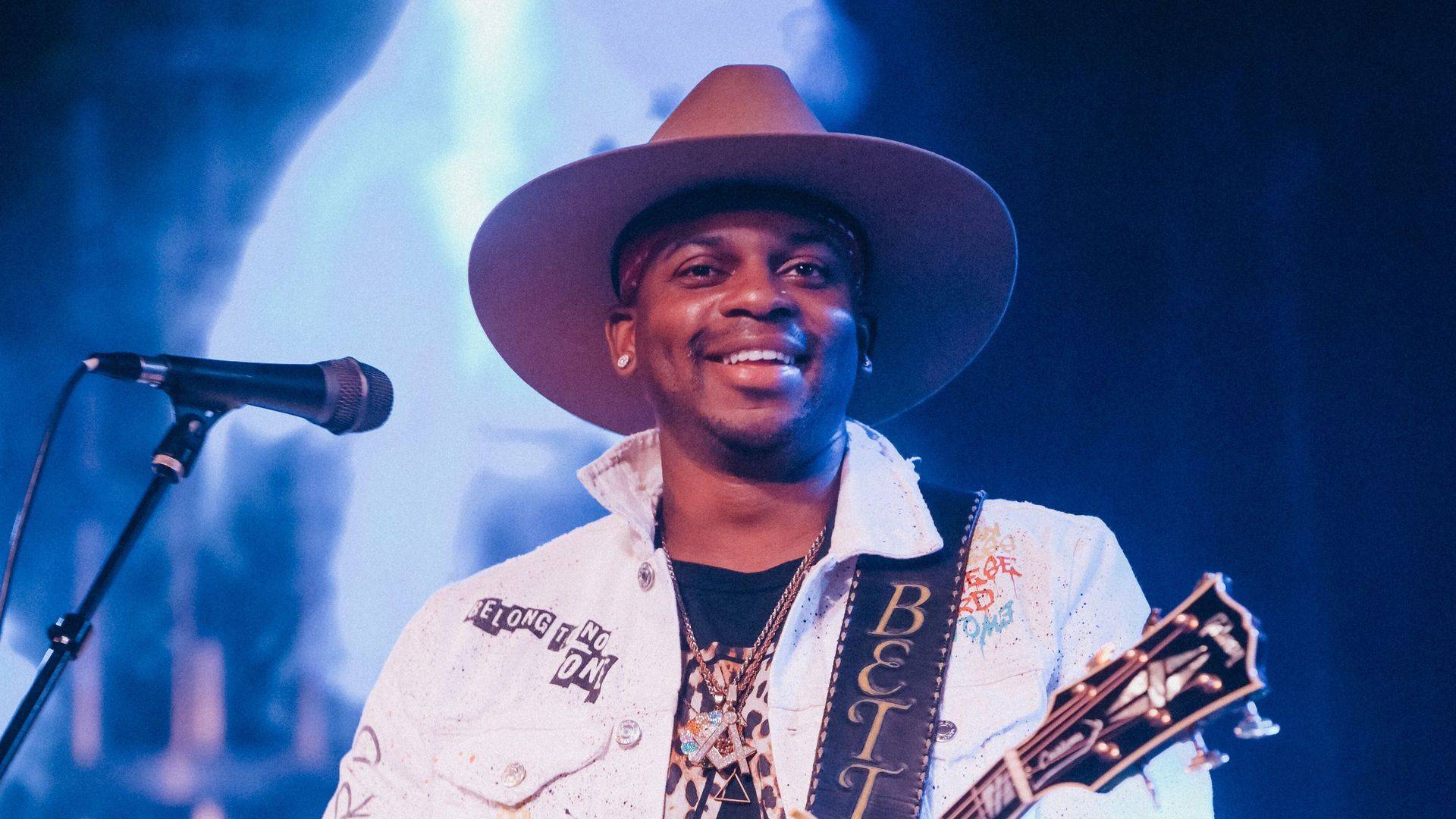 Jimmie Allen issued a public apology to his estranged wife, Alexis, on Thursday, one week after he was accused of sexual assault, false imprisonment and sex trafficking by his former day-to-day manager.
Allen acknowledged he had a nearly two-year affair with the woman but maintained his innocence beyond that. In April, the singer and his wife announced their separation and that they were expecting their third baby. Alexis revealed it was a baby boy on Mother's Day. The couple filed for divorce on April 28 after almost three years of marriage, days before news of the sexual assault broke.
"I want to publicly apologize to my wife Alexis for humiliating her with my affair," Allen wrote on Instagram. "I'm embarrassed that my choices have brought shame on her. That's something that she did not deserve at all."
He added: "I also want to apologize to my children for being a poor example of a man and a father. I'm working on becoming a better person that my kids can be proud of. My goal is to be better than the generation before me."
Allen leveled blame at the music business, saying it "takes much from you" and is "full of temptations that can cripple and ruin everything you've built."
"I'm ashamed that I wasn't strong enough to withstand them," he wrote. "I will no longer be a victim of my weaknesses."
Then he challenged everyone to seek help if needed, not to be afraid of their weaknesses and to surround themselves with people who will help them.
He concluded with: "Be Blessed."
Allen's Instagram post is the first comment he's made since denying his accuser's claims last week. He pulled down his Instagram page for a few days, then relaunched it earlier this week filled with photos of his children. Earlier his week, he wrote, "We gonna be alright" on his Instagram story, along with, "This too shall pass."
The accuser, identified as Jane Doe, detailed what she claims Allen did to her to Variety. Before the alleged rape, the woman said she was a virgin.  
Variety reports a lawsuit was filed May 11 in Tennessee federal court – the same day they reported the story.
Doe shared multiple detailed stories with Variety in which she alleged Allen's prolonged, aggressive sexual behavior.
Allen issued a statement to Variety acknowledging he had a sexual relationship with the woman but says it was consensual.  
"It is deeply troubling and hurtful that someone I counted as one of my closest friends, colleagues and confidants would make allegations that have no truth to them whatsoever," Allen said. "I acknowledge that we had a sexual relationship — one that lasted for nearly two years. During that time, she never once accused me of any wrongdoing, and she spoke of our relationship and friendship as being something she wanted to continue indefinitely. Only after things ended between us, did she hire a lawyer to reach out and ask for money, which leads me to question her motives. The simple fact is her accusations are not only false but also extremely damaging. I've worked incredibly hard to build my career, and I intend to mount a vigorous defense to her claims and take all other legal action necessary to protect my reputation."
Jane Doe gave a variety of text messages, medical documents and other communications to the magazine to corroborate her story. The outlet also interviewed her friends and family.
Jane Doe's attorney told Variety her client never asked for money.
"The only ask we made of Allen and his legal counsel was to meet to discuss Allen's behavior and resolution of our client's claims. At no time did our client make a monetary demand. The response was a hard no and colored with threats that his team would take steps to publicly tarnish my client. My client had no choice but to be proactive in protecting herself by filing the complaint," she said.
Jane Doe is suing Allen, his former management company Wide Open Music where she worked and its founder, Ash Bowers.  
The accuser said she was told Allen was promiscuous but harmless when she was hired. She said she reported his alleged verbal harassment to her boss on many occasions. When she reported the alleged rape, Wide Open Music dropped Allen as a client. However, she said, they eventually fired her, too.