Watch: Thomas Rhett and Katy Perry Reveal New Video For Duet "Where We Started"
"Where We Started" is the title track to Thomas Rhett's latest album that he released earlier this year.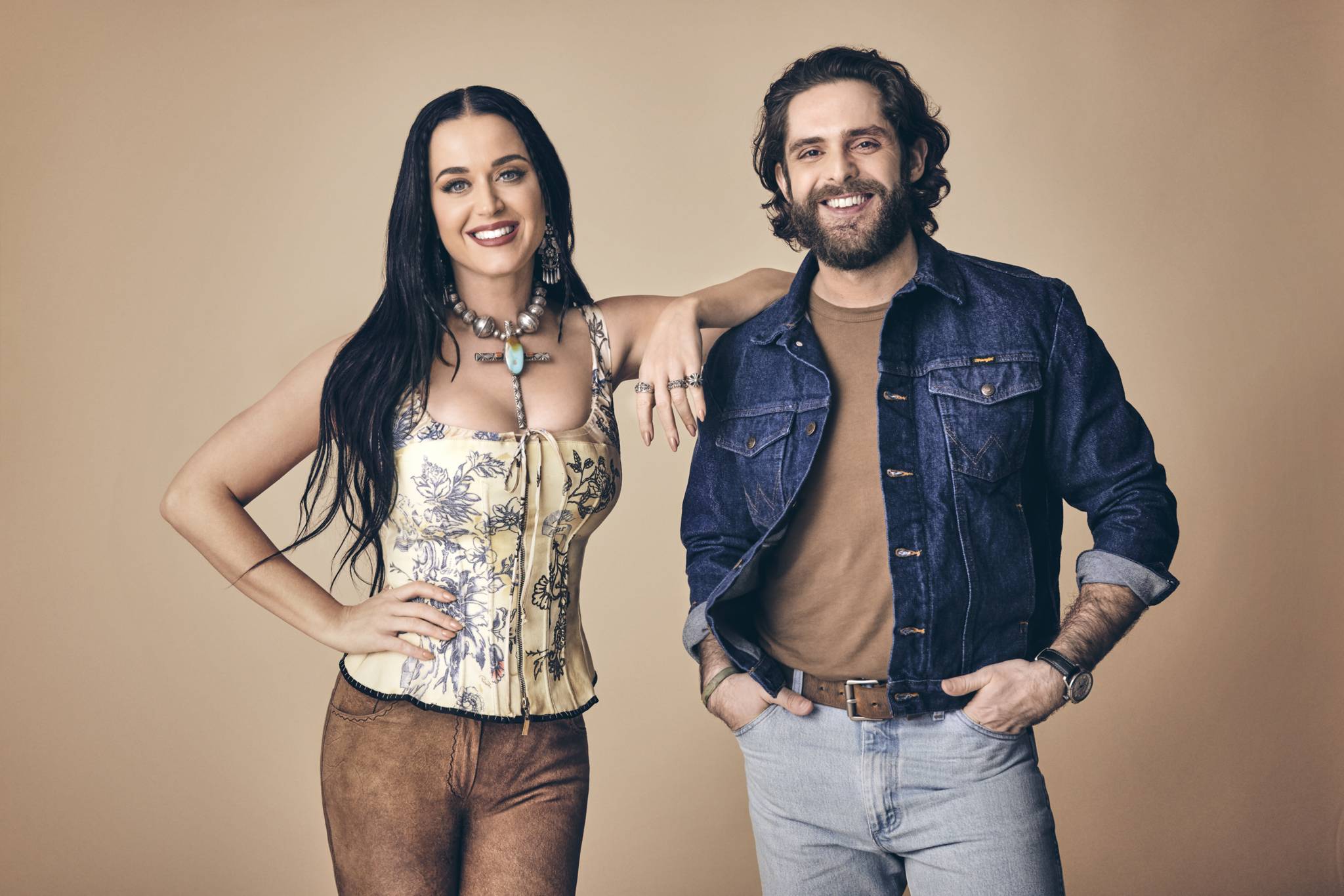 The creative relationship between Thomas Rhett and Katy Perry started as a pipe dream and ended as the title track of Thomas Rhett's album "Where We Started," which was released earlier this year.
The video for "Where We Started" debuted Tuesday.
"Working with Katy has been a really collaborative process," Thomas Rhett said in a statement. "From tracking the song in the studio, to performing it on 'American Idol,' to this video — her input has made this whole experience really special for me."
Perry said the song felt a bit like home to her.
"I loved being able to create a dreamy world for 'Where We Started,' going back to the Nashville singer-songwriter roots of where I started," she said.
Rhett explained he wasn't looking for a duet partner on the song but credited Allison Jones at Big Machine Label Group with the foresight to make the pitch.
"(She asked), 'Do you care if I send this to Katy Perry's team?'" he said. "And I was like, 'Yeah, but I mean, they're not going to respond, but you can send it."
Perry said yes within 24 hours.
Rhett told People that Perry put in a lot of time and effort into her vocal part on the song and that it's "one of the best."
"I mean, she's an incredible singer, but this kind of reminded me of how amazing of a vocalist she is," he said. "I just felt like it really came to life."
Rhett said he's been a fan of Perry's since he was a teenager.
"Katy Perry was like, the jam and still is," he said. "She heard the song and was like, 'How do I be a part of this?' And I was like, 'I can't believe that you know who I am, first of all. Second of all, are you serious? Because the answer is yes.'"
However, the pair also bonded over their children. Rhett and his wife Lauren are parents to four daughters, and Perry has a daughter with her fiancé, Orlando Bloom.
"I feel like when you're a parent, and you talk to another parent, it ends up being the majority of the conversation that you have because that's just what your life is consumed in," he said. "So to be able to talk dad-ing and mom-ing with someone like Katy was kind of hilarious but awesome at the same time."