BREAKING: Chris Young Cancels Upcoming Shows In Europe Due To COVID-19
Chris Young will return to the stage Friday, September 23 Indio, California.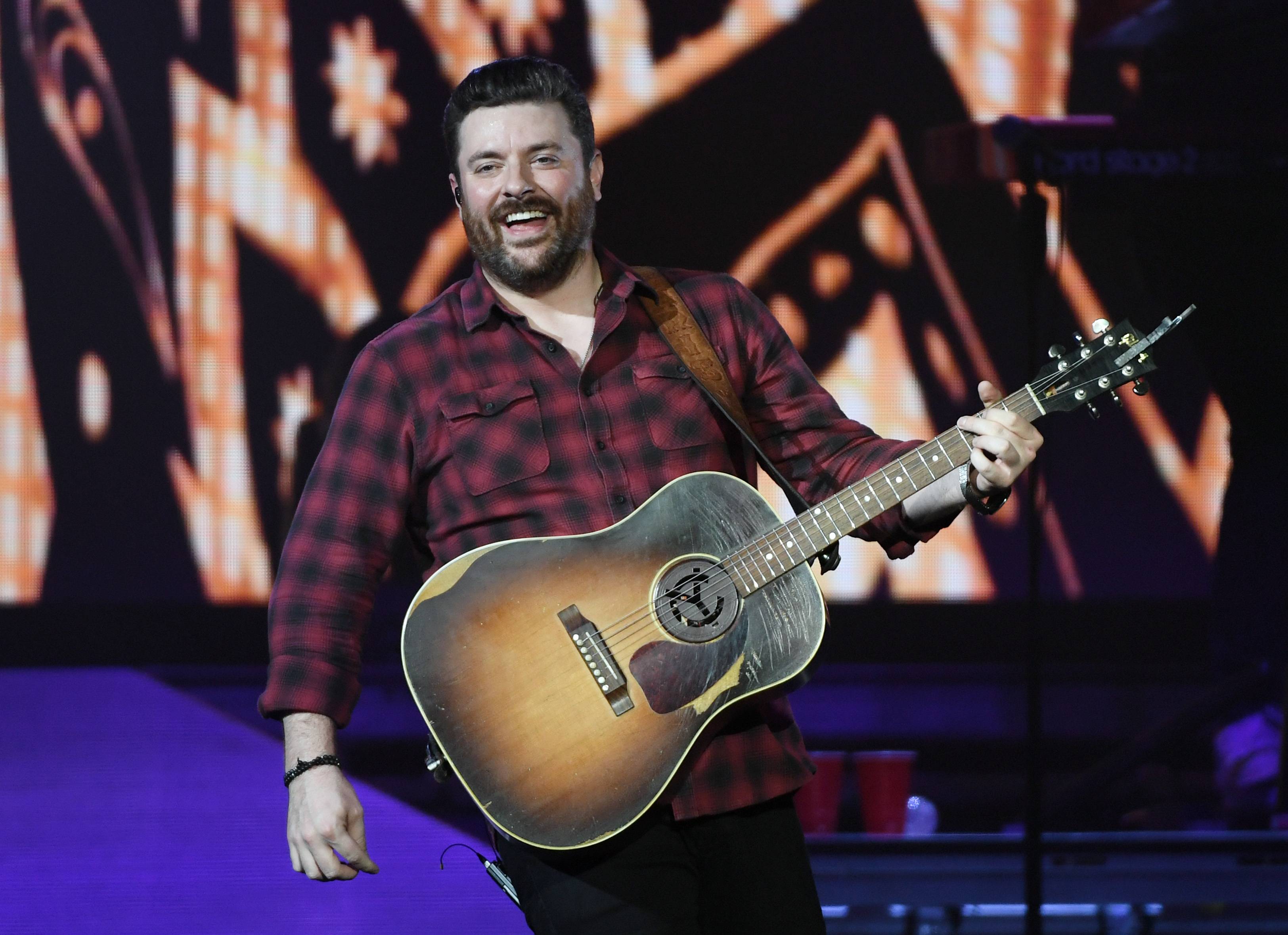 Chris Young's week started on a high note, until COVID-19 knocked on his band's door. 
The "Raised on Country" singer took to social media Wednesday (Aug. 24) to announce that a number of UK shows will be rescheduled due to the virus. 
"This week started off incredible with my 13th #1 single for 'At The End Of A Bar,' and plans to tour in the UK but unfortunately COVID has hit my band," the award-winning vocalist explained. "We are forced to cancel the shows in Glasgow, Manchester, Bristol, London, and the Long Road Festival." 
Young confirmed that he would go the extra mile to play smash hits from his seventh studio album. He advised ticket-holders to keep a look out for updates with additional information. 
"I am excited to play all the new music from 'Famous Friends' for fans in the UK, and we will update you soon on plans to reschedule the run of shows," he wrote. 
Young's devoted community from across the pond flooded the comment section with thoughtful get-well-soon wishes. 
"I hope y'all get well. Rest up, lots of liquid, Zinc, potassium, and vitamin C. That was my cocktail to wellness when I was hospitalized for three months with it. Prayers for healing. God Speed," shared a follower. "Hope everyone is ok and gets well soon❤️ Gutted, but excited for the rescheduled date!" added another. 
Young and multi-faceted entertainer Mitchell Tenpenny brought their up-tempo track "At The End of A Bar" to No.1 on Monday, Aug. 22. The harmony-stacked hit graced the top of the Billboard and Country Aircheck/ Mediabase charts. 
The good friends penned "At The End of A Bar" alongside world-renowned creative Chris DeStefano in 2021. The hopeful narrative about what could happen at a sticky dive bar marked Young's 13th career No.1 single as an artist and 11th as a songwriter. Meanwhile, the crowd pleaser served as Tenpenny's 2nd chart-topping single as a vocalist and songsmith. 
"I'm just so excited to have a number one with this song. It's a special song and a great story about how it was written. Even cooler to have it with some of my best buddies," explained Tenpenny. "Chris has become one of my best friends, so to get to celebrate this together is special in itself. And I can't express enough how amazing Chris DeStefano is. His talent and his energy in the room is unmatched. We've written some of my favorite songs together, and I'm just honored to share a #1 with these incredible men," he concluded. 
The banger lives on Young's critically acclaimed record, "Famous Friends (Deluxe Edition)." The platinum-selling performer is currently out on the road, sharing fan favorites from his impressive catalog. 
The next scheduled stop for Young and his band is Indio, California, on September 23 at Fantasy Springs Resort Casino. Tickets for upcoming dates are available for purchase, here.