Charles Esten Celebrates 10 Year Anniversary Of Hit Drama Series "Nashville"
Charles Esten: "We all took this journey together. It's a bond of brothers and sisters."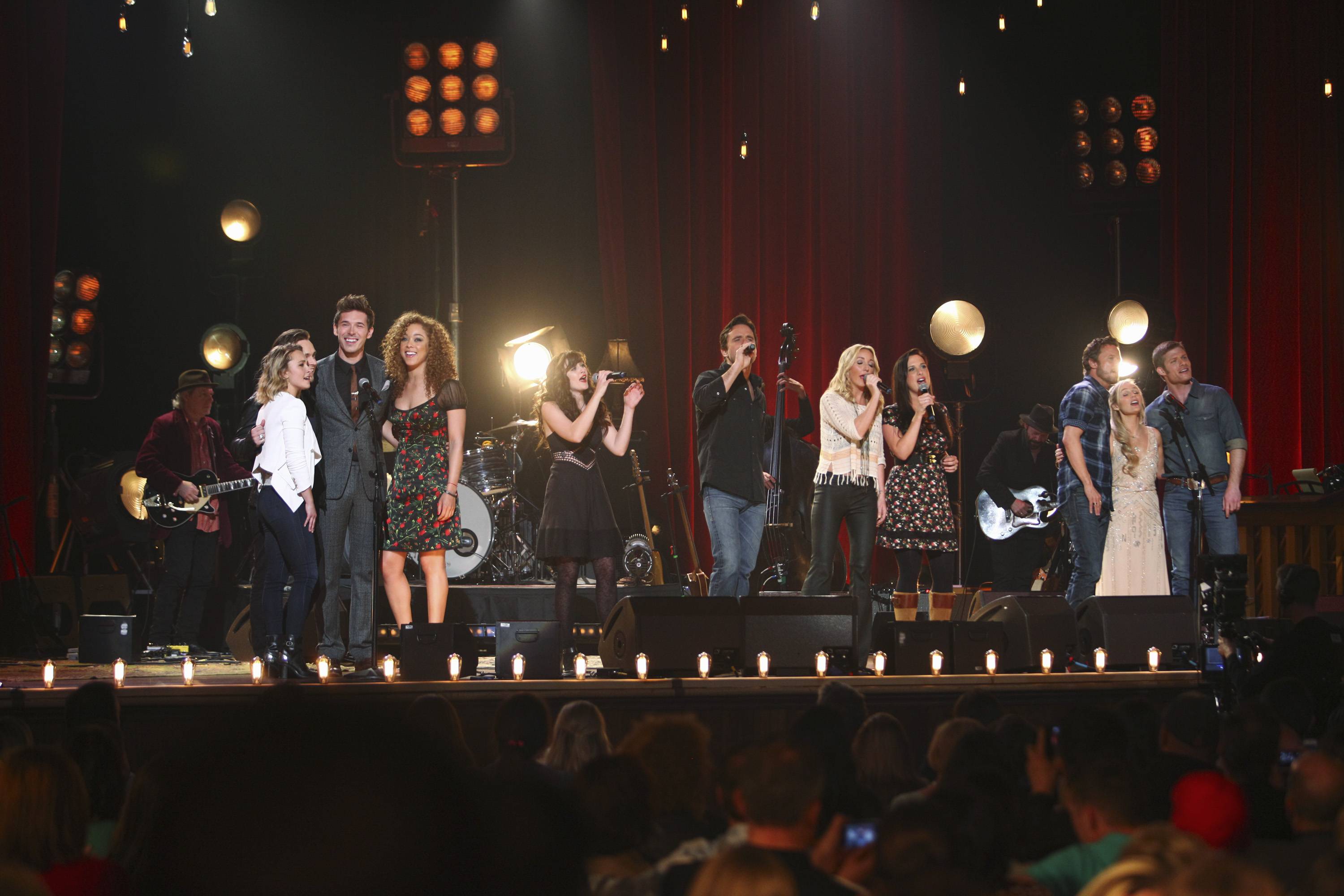 It has officially been a decade since ABC's hit drama series "Nashville" debuted. 
The Oscar-winning Callie Khouri-created show ran from Oct. 10, 2012, to July 2018, wrapping up on CMT with its 124th episode.  
Charles Esten, best known for his character Deacon Claybourne in the musical soap opera – recently (Oct. 10) turned to social media to celebrate the 10 year anniversary of the fan-favorite show. The tribute post featured a live performance snapshot of award-winning actress Connie Britton,  playing country singer Rayna Jaymes. 
The star-studded guest list also included – Hayden Panettiere [Juliette Barnes], Sam Palladio [Gunnar Scott], Clare Bowen  [Scarlett O'Connor], Jonathan Jackson [Avery Barkley], Chris Carmack [Will Lexington], Lennon and Maisy Stella [Maddie/ Daphne Conrad].  
"HAPPY ANNIVERSARY to this dream of a show!" Esten wrote in the caption. "Grateful for every scene, and every note, and every single member of our beautiful  NASHVILLE family. That includes YOU, Nashies!" 
The action-packed binge captures the true essence of the Nashville music scene and the ever-changing musical landscape. The storyline follows "Queen of Country Music" Rayna Jaymes and young superstar Juliette Barnes. At the beginning of the series, Jaymes finds herself struggling to sell tickets to her shows, and her latest record is not performing well among fans. To stay relevant, her record label recommends touring with Barnes. This sparks a fierce rivalry between the two, which soon leads to industry politics. The narrative also captures multiple love affairs, complicated family drama, white-collar crimes, and more.  
In honor of the 10 year anniversary, Esten called in castmates Clare Bow and Jonathan Jackson to partake in the upcoming Light The Late Night benefit concert on Oct. 28 at 3Rd And Lindsley in Nashville, Tennessee. The show will be sponsored by The Leukemia & Lymphoma Society and those touches by blood cancers. 
"So thrilled to announce that, in honor of the 10th anniversary of @nashvilleabc, the special guests at this year's #LightTheLateNight Concert will be my dear and super-talented friends and NASHVILLE co-stars @clarembee and @jonathanjacksonhq!" Esten explained. "Come join us and the amazing @brandonrobertyoung AND Rayna's band @sixwire at @3rdandlindsley for a very NASHVILLE night!!! All to benefit @llsusa and @llstennessee." 
Although significant time has passed, Esten previously told CMT that the cast and crew remained close throughout the years. 
"We all took this journey together. It's a bond of brothers and sisters," said Esten. "Connie and I check in definitely on birthdays and things like that, just to say hi. Of course, Lennon and Maisy. Sam and I text, and I got to see Chris Carmack and his incredible wife when I was in Los Angeles," he pointed out. 
Despite the toxic relationship between Deacon and Teddy Conrad [Eric Close] on the small screen, Esten confirmed that they are close friends in real life. 
"He's one of my oldest friends of all. We've known each other, since we went to Hollywood," he clarified. "He's an incredible friend of mine and somebody I rely on for all kinds of things," he concluded.