Thomas Rhett's Mother Reflects On Her Son's Success And Shares How The Genre Has Changed Since The '90s
Episode 1 of "Got It From My Momma" featuring Thomas Rhett's mother, is available on Apple Podcasts.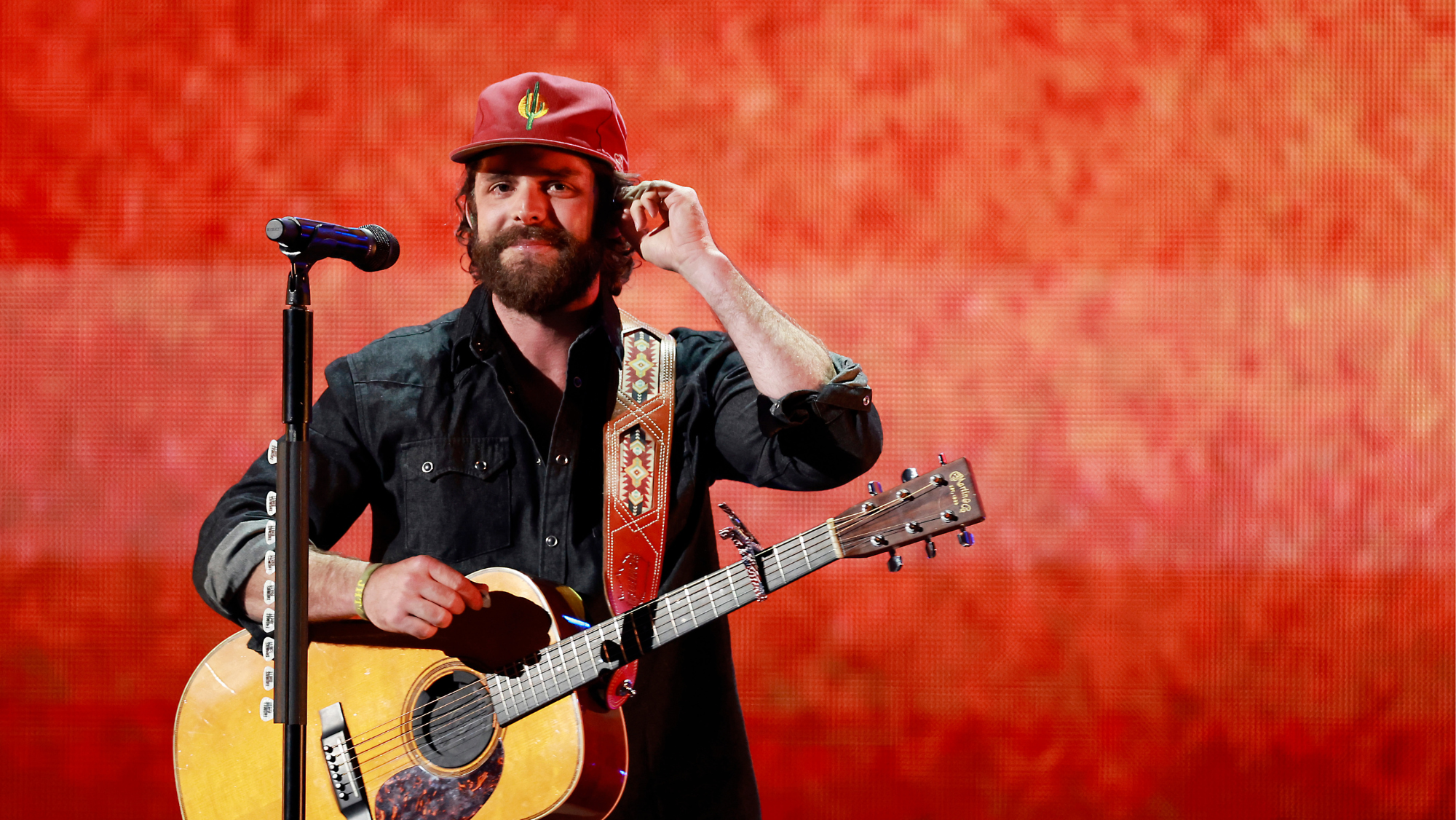 Thomas Rhett's mother, Paige Lankford, has more than one reason to be proud of her superstar son.
Lankford, previously married to award-winning singer-songwriter Rhett Akins, recently (Nov. 29) sat down with the new podcast Got It From My Momma. The series is hosted by Jennifer Vickery Smith, the mother of country singer artist Conner Smith. While pulling from experience,  the internet personality chats with other mothers with kids in the entertainment industry.
During the short episode, Lankford reflected on Thomas Rhett's rise to fame, watching her son fall in love with Lauren Akins, her proudest moments thus far, and how the genre has dramatically changed throughout the years.
Lankford and her ex-husband got divorced when Rhett was only 9-years-old. However, they never allowed their relationship to get in the way of their children. She told Smith that Rhett had a normal upbringing, despite his father being in the limelight.
The momma of the country music sensation declared that she recognized her son's drive and competitive flair when she brought him bowling as a child.
"I remember bowling one time, he was probably in first grade, and he didn't win because we didn't really like to let him win. Teach him lessons," said Lankford with a smile. "I remember just stepping over him, because he was pitching such a fit on the floor. That's how I handled that. I stepped over him and was like, 'bye-bye.' I guess we did go through those normal phases," she added.
Their ordinary life took a sudden turn when Rhett decided to drop out of college to become a songwriter. Lankford mentioned that the conversation was difficult, and she initially advised her son to continue his education before following his dream.
"There was that dreaded day where he came home and said, 'Mom, you need to sit down,'" she recalled. "I sat down, and he said, 'I'm going to drop out of school.' He was a junior. He said, 'I want to drop out of school and sign this writing deal.' And I was like, 'no. no. no.'"
She continued to mention that Rhett was only 19 or 20 when he made the snap decision. Lankford said that she tirelessly "tried" to change his mind until he convinced her to attend a meeting with the publishing company offering the writing deal.
"I said, 'how would you feel if your child was dropping out of school to be a songwriter?" she asked the music executive.
Thankfully the life risk paid off, as her son has become one of the biggest names in country music. The country crooner has recently earned his 20th No.1  with his current single "Half Of Me," featuring Riley Green.
Although the hitmaker has several accolades in his pocket, Lankford pointed out that the proudest moment was when Rhett received CMT Artists of the Year in 2019. He turned to his faith to pray for Kane Brown's drummer, Kenny Dixon – who suddenly lost his life in a car accident.
"Kane Brown's drummer had passed away, and Thomas Rhett went up there. I don't even know if he was accepting his award. All I can remember is that he prayed on TV," she explained to the outlet. "I am fighting back the ugly cry tears, just thinking, 'I'm so proud of him for praying. But is he gonna get in trouble?' All these things are going through my head, but I'm just bawling. That was probably my proudest mom moment."
When Lankford first got involved in the music space, she vividly remembers executives encouraging vocalists to be hush-hush about their healthy relationships and faith. She stressed that the genre has drastically shifted since then.
"I didn't really have a lot to do with the music business between the 90s and whenever Thomas Rhett got into it," she uttered. "But back then, it was you know, more like we don't want you to appear married. Like, take off your wedding ring, like it wasn't the wholesome family-oriented, God-loving thing that it is now."
She believes that her son has altered the genre for the better.
"I feel like Thomas Rhett has had a lot to do with that," she said. "That has a lot to do with Lauren too. Not everybody can just get out there and stand strong in their faith, like she has," Lankford concluded.
Rhett and his wife recently celebrated their 10-year anniversary. The two now share four young daughters together – Willa Gray, Ada James, Lennon Love, and Lillie Carolina. The full-length episode featuring Rhett's mother is available to stream, here.