Keith Urban Releases "Wild Hearts," A Single For "Dreamers Ready To Fly"
The superstar's "Keith Urban Live – Las Vegas" residency performances at Caesars Palace are scheduled for September 17-25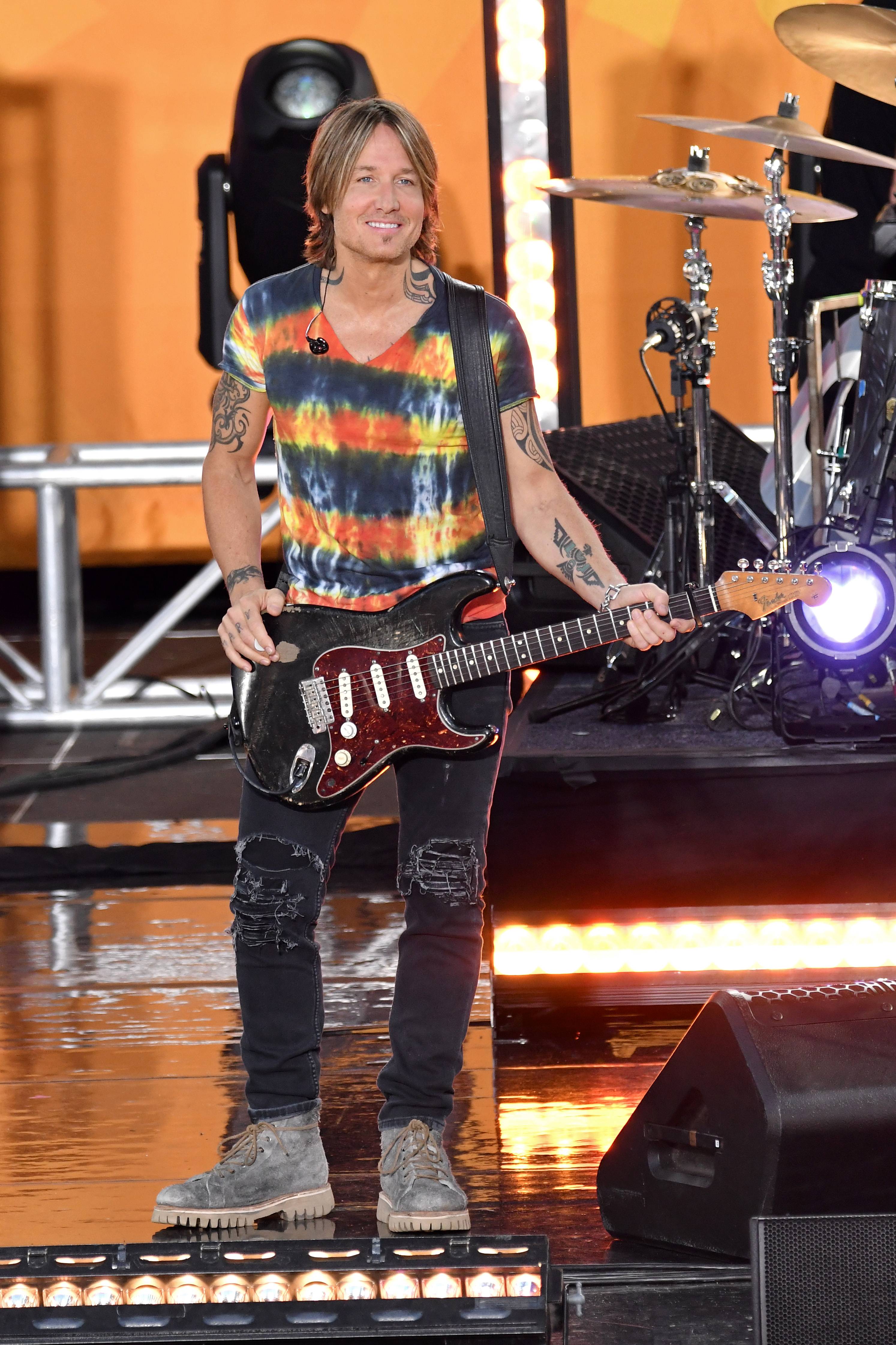 Keith Urban's 2021 has seen the International country superstar release "Out the Cage," a danceable, pop-country single featuring Breland and Nile Rodgers, from his latest album The Speed of Now, Part 1. Now, with new single "Wild Hearts," he continues to churn out pop-leaning, diverse material this year. "This goes out to the drifters / And all of the dreamers ready to fly / All those born to be rock stars / Lifting their guitars and painting the sky," the performer sings.
Via Instagram, Urban noted, "To all of the lost ones who aren't really lost ones, this song is for you. We are WILD HEARTS!" As well, in a press release, he adds, "I'm here to tell you anything can happen in this life if you got the heart and the passion and a God-lit fire inside."
One could expect that "Wild Hearts" will be included among the songs he'll perform on his five announced performance dates for his "Keith Urban Live – Las Vegas" residency at The Colosseum at Caesars Palace, between September 17-25. It's certain to be quite the visually impressive affair. Via a press release, Caesars Palace representatives note, "Keith Urban astounds audiences with a show designed for The Colosseum, packed with hit songs, explosive showmanship, and signature unpredictability. The shows are a once-in-a-lifetime concert event – an arena-sized production in a theater setting, up close and personal." It continues, "not only will his shows feature debut performances of songs from [The Speed of Now, Part 1], including "One Too Many" with P!nk, and many of his 24 chart-topping hits including Graffiti U's "Coming Home," Ripcord's "Wasted Time" and "The Fighter," his mega-hits "Blue Ain't Your Color," and seminal No. 1's including "Somebody Like You," "Days Go By" and "Long Hot Summer."