2022 CMT Music Awards: (Watch) Miranda Lambert Brings Fiery "If I Was A Cowboy" TV Debut
Miranda Lambert on "If I Was a Cowboy": "Doing a new song always keeps me on my toes."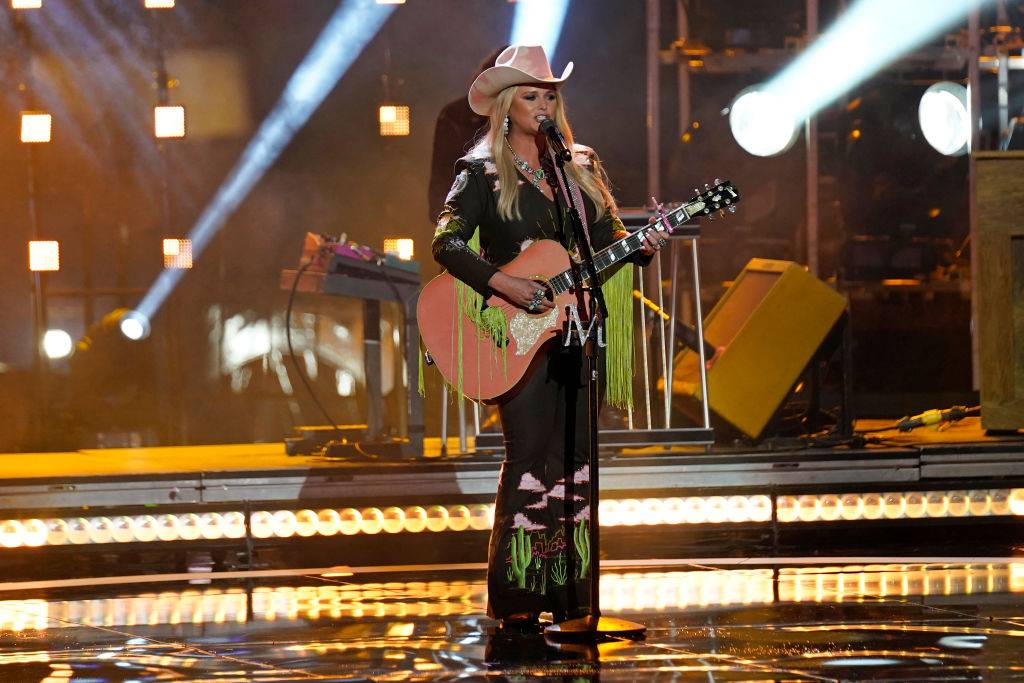 Miranda Lambert wasn't sure what to expect when she stepped on the Lower Broadway stage for her first CMT Music Awards performance in years. She's never performed on the street before, and it's her first time singing "If I Was a Cowboy" for television, too.
"It's great," Lambert said. "I love it. Doing a new song always keeps me on my toes. You've gotta remember the words and get in the groove of something new. I'm excited about it."
Yellow lights beam through the fog wafting onto the stage as Lambert sings and strums through what she affectionately calls, "The little wild west song that could."
Lyrics include: If I was a cowboy, I'd be wild and free| Rollin' around this town like tumbleweeds| I'd be a legend at loving and leaving| Nipping on a whiskey and numbing up my feelings
Pink and green fireworks explode over the stage as she plays the last chorus.
"If I Was a Cowboy" is the lead single from Lambert's new album "Palomino," which will be available on April 29. Lambert co-produced her project for the first time, and her friends and frequent co-writers Jon Randall and Luke Dick joined her.
She co-wrote "If I Was a Cowboy" with Jesse Frasure the first time they ever got together to write. Because he's so stylistically different from her, Lambert wasn't sure how their collaboration would go, but she was so pleased that now they write together frequently.
"I think it was beginners' luck," she laughed. "It was cool to have his outside perspective because we were almost done with the record when we wrote 'Cowboy,' and it just fit so well with this journey we're on. It was our last add on the record, and it was our first single."
Lambert was worried about the possibility of rain before she took the stage, explaining that it takes her "four hours to get ready and one minute to ruin it."
"If I sing in the rain, I sing in the rain," she said. "I'm glad to be here so I can make this one. It's the one that's very party-ish and fun and loose. You feel like you can cut loose a little bit at the CMTs."
If you missed the performance the first time, catch CMT Music Awards Extended Cut at 8 p.m. (ET) April 15 on CMT. The bonus version comes with 30 additional minutes of new performances and extra content.