Thomas Rhett Talks Halloween And The Upcoming Holiday Season In His Household
Thomas Rhett gets in the Christmas spirit early with a festive four-song EP – OUT NOW!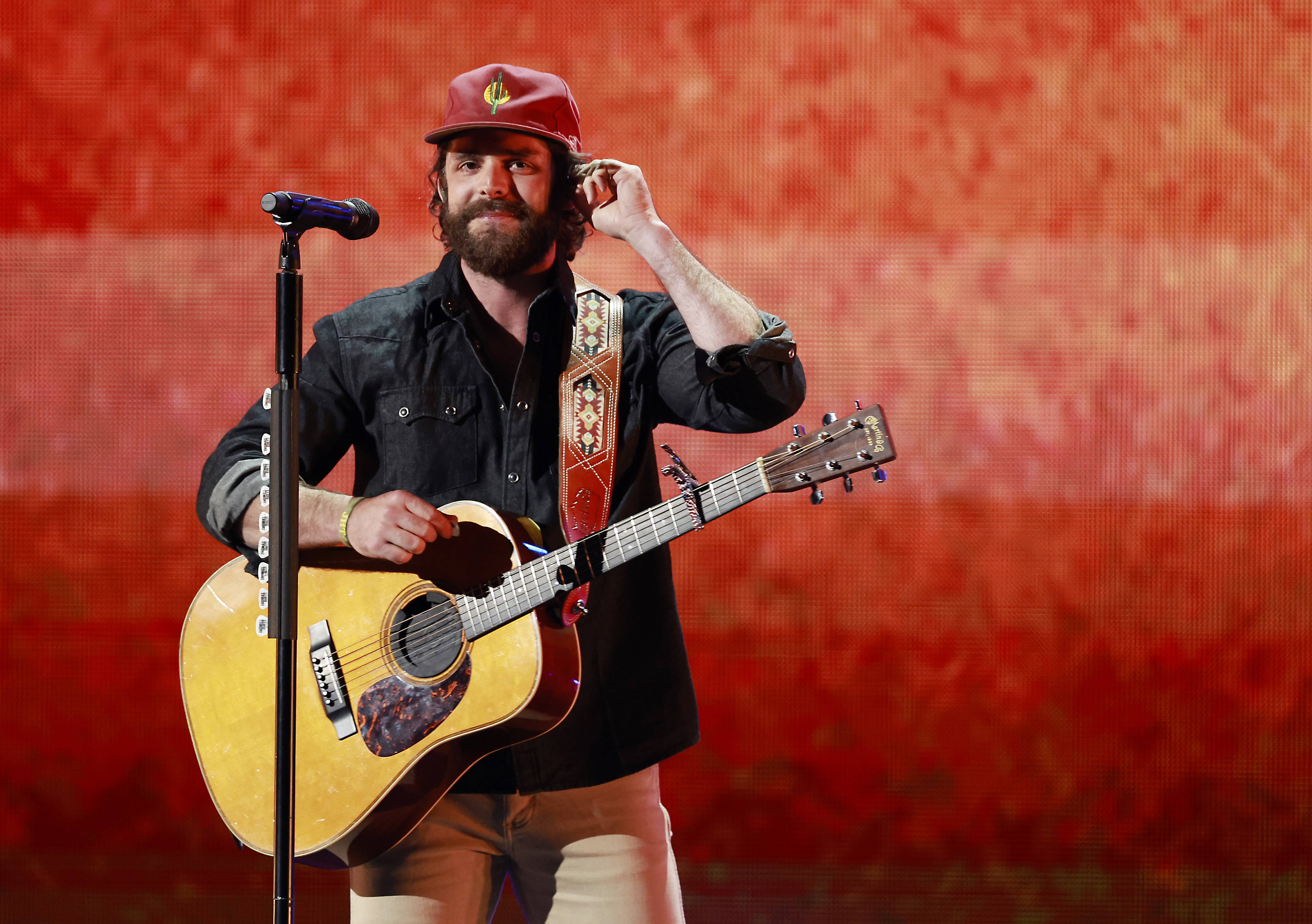 Spooky season is officially in full swing, and Thomas Rhett is gearing up for Halloween. 
The country hitmaker recently (Oct. 24) caught up with Big Machine Label Group to discuss the upcoming holiday and how his wife, Lauren Akins makes each celebration an ordeal in their household. 
Rhett is sure to have an "Unforgettable" costume, as Lauren never fails to be fully prepared for Halloween. The crooner did not reveal what he's being this year, but confirmed that he would have every accessory. 
He explained that Akins' primary motive is to ensure that their four daughters – Willa Gray, Ada James, Lennon Love, and Lillie Carolina, will be equally obsessed with the festive few months as she is. 
"They're gonna love these holidays more than us because Lauren is such a freak and an advocate for holidays," he told BMLG. "Like, Halloween and Christmas and Fourth of July are… I mean, she goes like a little bit overboard on everything – as far as making sure we have all the accessories that go with our outfits," he added. 
The Rhett family channeled "The Little Mermaid" in 2019. The detail-oriented mother dressed her girls the following year as the iconic Sanderson sisters from "Hocus Pocus." Willa Gray was Winifred [Bette Midler], Ada James went as Sarah [Sarah Jessica Parker], and Lennon Love rocked a wicked Mary [Kathy Najimy] get-up. 
Although the girls placed a spell on fans and Akins outdid herself, they kept up the positive momentum in 2021 with "Star Wars" costumes. Rhett played Luke Skywalker, Lauren served as Chewbacca, and their children dressed as sporting characters from the space saga. 
While they keep their Halloween theme tight-lipped, Rhett said they are already looking forward to decorating their entire house with decorations. 
"At Christmas making sure that every inch of the house is covered with Christmas lights," he pointed out. "So, I would assume that her love for holidays is gonna rub off on our children."
The hitmaker is already in the jolly spirit, as he recently released an EP titled, "Merry Christmas Y'all." The four-song tracklist marks Rhett's first-ever Christmas collection, which Dan Huff produced. 
"I love everything about Christmas - there's nothing like the holiday season," he explained upon release. "I wanted to record some of the Christmas songs that my family and I enjoy every year. I hope this music gets everyone in the holiday spirit!"
He previously jumped on TikTok to promote the fireplace-worthy covers and to declare that it's "never too early" to kick off the merry season. 
"I realize that it's October. But in this house, it's just never too early," he shared full of enthusiasm. "I also realized that we dropped it on the same day that Taylor Swift released 'Midnights.'  We did that on purpose because we thought, 'man, this Christmas EP might be a little bit better than Taylor Swift you know?' I'm totally kidding," he added with a smile.