CMT Roundup: New Music From Luke Bryan, Kimberly Perry, Chris Janson with Dolly Parton, Slash and More
Listen to CMT's The Roundup playlist in this article.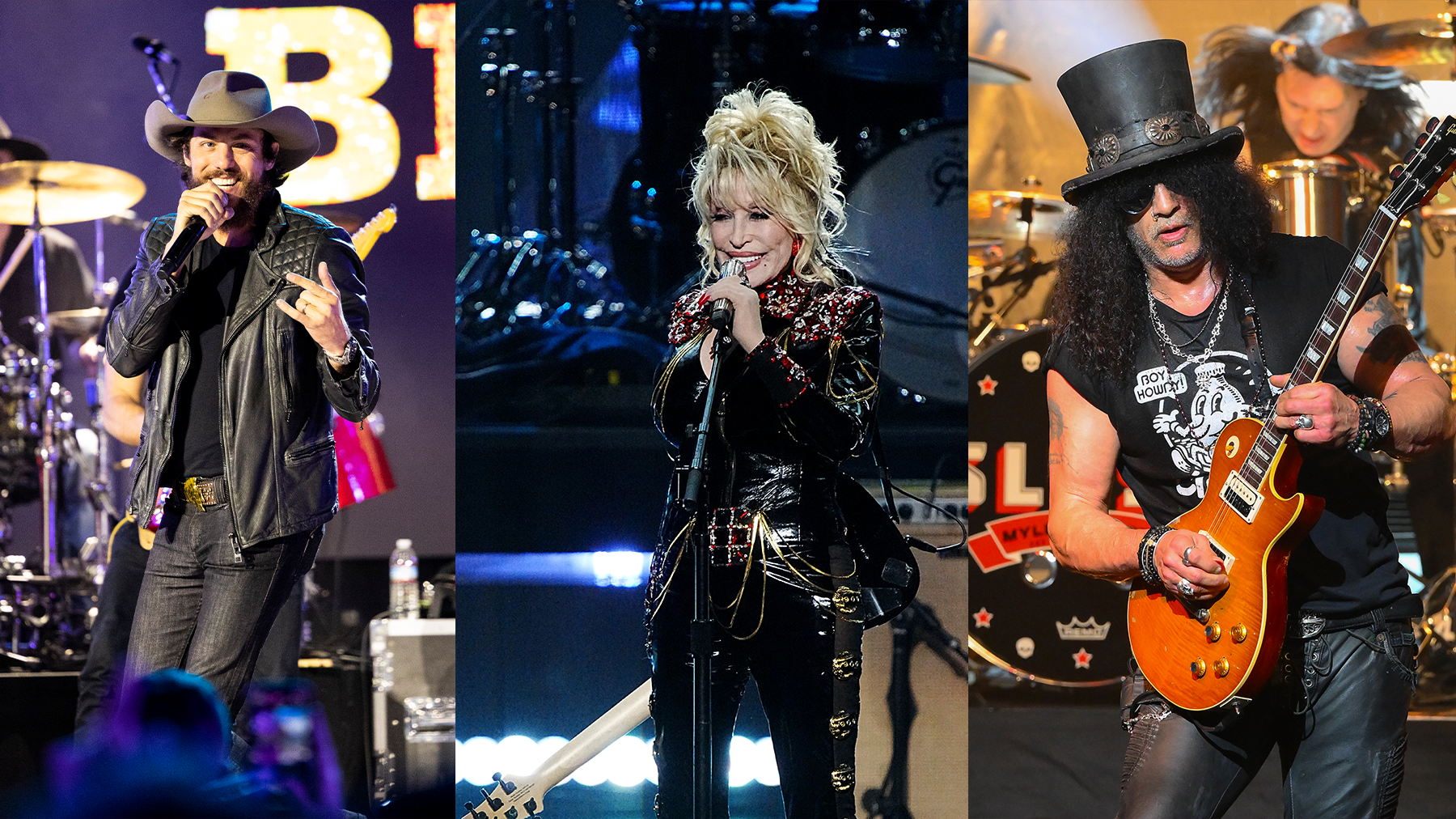 Country music singers like singing about their mamas, and this weekend before Mother's Day, many of them have shared songs inspired by or written with their moms. Also in line with the genre's favorite topics, artists are celebrating staying young, alcohol, reaching for nostalgia and lauding love this week. Check out the extensive collection of new country songs in CMT's playlist The Roundup. 
Luke Bryan, "But I Got a Beer In My Hand": "I knew I wanted a fun uptempo song everyone could enjoy this summer," Bryan said. "I can't wait to start doing it live. It's gonna be a blast."
Chris Janson, "21 Forever": "I'm so thrilled to announce, that two Global Icons have joined me in song, for my absolute biggest collaboration to date," Janson said. "Dolly and Slash, it doesn't get any BIGGER than that. I'm incredibly humbled and grateful for these two. Hope you all enjoy '21 Forever.'"
Kimberly Perry, "If I Die Young Pt. 2": "There needed to be a sequel," Perry said. "But, it wasn't being told. I had this collective wisdom at this point that some dreams come true. Some dreams haven't come true yet. But, the full journey of life was just like, 'Hey, guess what? Remember when you said there was enough time? There's never gonna be enough time.'"
Shy Carter + Caitlyn Smith, "How Did You Sleep": "'How Did You Sleep' is about missing the one you love and wondering how they're able to make it through the night without you," Carter said. "It's always been a dream of mine to work with Caitlyn Smith. Her voice brings the song to a whole new level, and I was so blessed to be able to write it with her and Bryan Simpson."
Added Smith, "Shy Carter is one of my favorite artists in Nashville, and it was such a joy to write, produce and sing on this track alongside him. It's a real story that I'm so grateful he trusted me to craft with him and share with the world."
Dalton Dover, "I Wouldn't Be Here": "I wrote 'I Wouldn't Be Here' for one of the most important people in my life, my momma," Dover said. "She's my best friend, the greatest Mimi to my babies and the wisest woman I've ever met. I'm so grateful that I get to call her mom."
Randall King, "When My Baby's in Boots": "Here it is y'all! Ain't no tellin' what happens, 'When my baby's in boots!" King said.
Larry Fleet, "Young Buck": "I've been escaping into the great outdoors since I was waist-high, going out in the woods and learning what this life is about from my dad and my granddad," Fleet said. "They taught me about the importance of family, good friends, about how to appreciate quality time spent with the people you love, finding gratitude for the little things. Now that I've got my own babies growing up faster than weeds, I can see the whole picture of what they were instilling in me. When I heard the demo for 'Young Buck,' I felt so connected to the story – it was mine to tell long before we ever got in the studio to cut it."
Trey Lewis, "Up Yours": "From the day John Pierce sent me the song, I knew 'Up Yours' was special," Lewis said. "Even though I wasn't a writer on this one, I knew my friends had written another breakup anthem for people to blast all summer long! My hope is that this song will appeal to my fans and hopefully create new ones!"
EJ Vickers, "I Love You": "This song could not have been more relatable to me, and it will always hold a special place in my heart," Vickers said. "I am grateful for my mother and love her dearly, and I hope everyone that hears it gets the same feeling of their own when they listen!"
Carter Faith, "Wild": "Melissa Fuller, Cameron Bedell and I wrote 'Wild' nearly two years ago and it's a song that I always loved to go back and listen to on repeat," Faith said. "It's a fun, upbeat, and groovy as hell song that just makes me want to go for a long drive or out dancing."
Boy Named Banjo, "What Keeps Me Going": "'What Keeps Me Going' is essentially our answer to the question, 'What is important to us?'" said banjo player Barton Davies, who penned the song with guitarist and harmonica player William Reames and Pat McLaughlin (John Prine, Loretta Lynn). "We wrote this song as we were coming out of the pandemic and reflecting on how that whole experience had shifted our focus. Like many others during that time, we found the most meaning from the simplest things - being outside, watching the sun go down, going fishing, and spending quality time with our loved ones. That's what kept us going then and what keeps us going today."
Reames added: "The song highlights why we do difficult things – whether that is going to a 9-to-5 every day or covering miles in a tour van, the goal is the same: To enjoy life. We work hard to enjoy life."
Karissa Ella, "White Dress Worthy": "Writing with my talented mom is always a special experience but on this one, it really allowed me to approach the song's message from a mother's point of view," Ella said. "With wedding season fast approaching, the song is a reminder that it's totally okay to wait for the right one and make sure your partner truly is white dress worthy before you say 'I do.'"