D.J. Fontana, Elvis Presley's Fabled Drummer, Dead at 87
Legendary Musician Died Wednesday (June 13)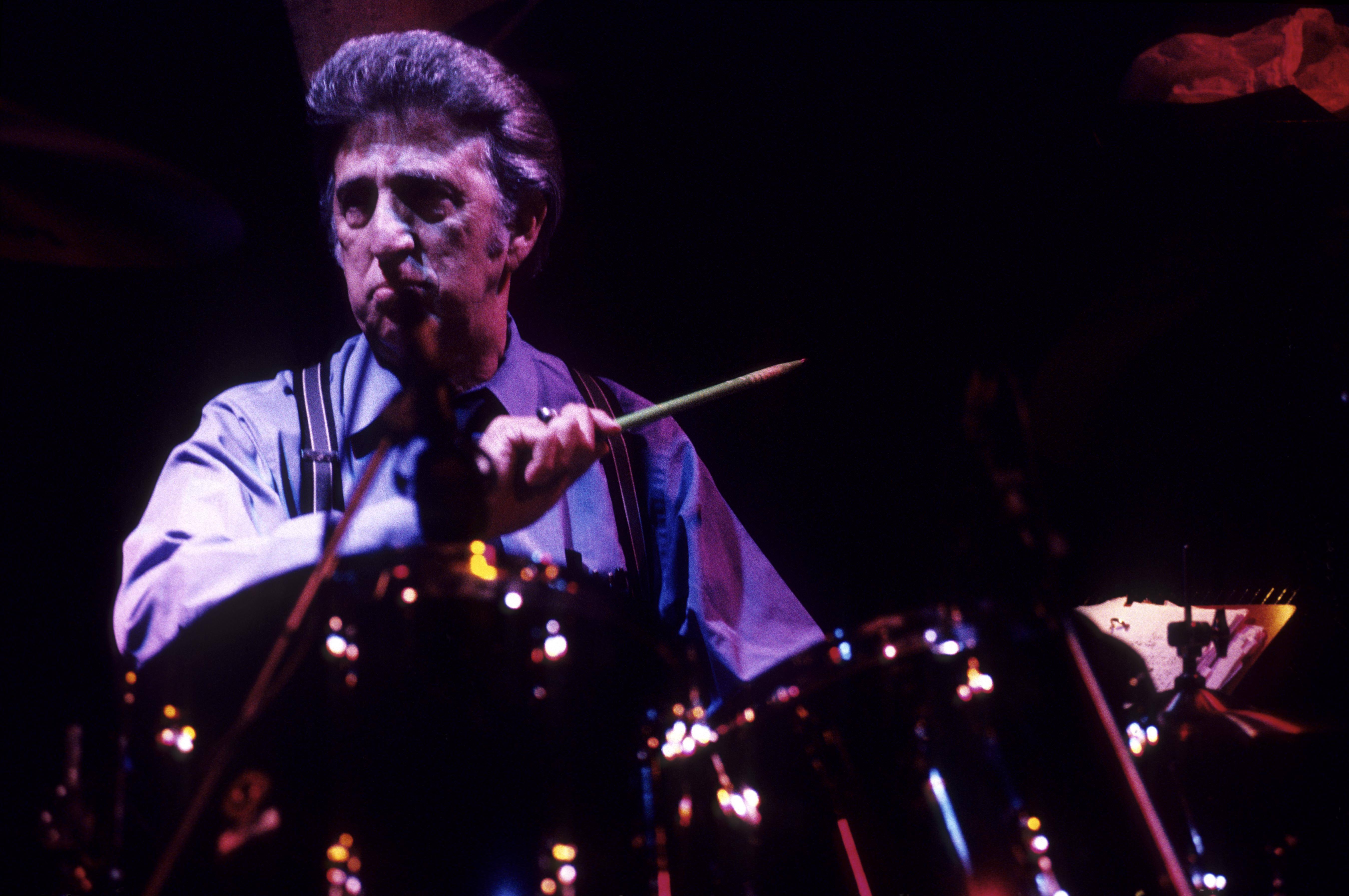 D.J. Fontana, Elvis Presley's longtime and sound-setting drummer, died Wednesday (June 13) at the age of 87. His death was announced by his son David in a Facebook post.
"My Dad passed away in his sleep at 9:33 tonight," the post said. "He was very comfortable with no pain."
"Good night, D.J. Fontana, and thank you. The world literally danced to your beat," said Alana Nash, the author of several books about Presley and the people surrounding him.
Born Dominic Joseph Fontana in Shreveport, La., on March 15, 1931, Fontana first performed with Presley on the Louisiana Hayride in October 1954. He subsequently joined a band to back the hot young entertainer that featured Scotty Moore on lead guitar and Bill Black on bass. The band would shepherd Presley through all his early hits, increasingly popular concerts and music-revolutionizing television appearances.
Dubbed the Blue Moon Boys, the band officially broke up in 1958, although Fontana and Moore would continue to back Presley on various occasions. The two also backed Paul McCartney on the 2002 recording of "That's All Right."
Of his trend-setting drumming style, Fontana said, "I learned the value of simplicity at the Hayride. I heard Scotty and Bill and Elvis one night and knew that I couldn't mess up that sound. That's why I always play what I feel. If that won't work, I just won't do it again. I think the simple approach comes from my hearing so much big band music. I mixed it with rockabilly."
According to Fontana's website, he recorded approximately 460 songs with Presley and performed with such other luminaries as Ringo Starr, Roy Orbison, Jerry Lee Lewis, Steve Earle, Patti Page, Waylon Jennings, Jim Reeves, Charley Pride and Dolly Parton.
He was inducted into the Rockabilly Hall of Fame in 2009 and later that same year into the "sidemen" category of the Rock and Roll Hall of Fame.
Funeral arrangements are pending.