Dierks Bentley Talks "Storytellers," Says We're All Searching But "You Just Can't Escape Yourself"
"CMT STORYTELLERS: DIERKS BENTLEY" will air 10 p.m./9 c Wednesday on CMT.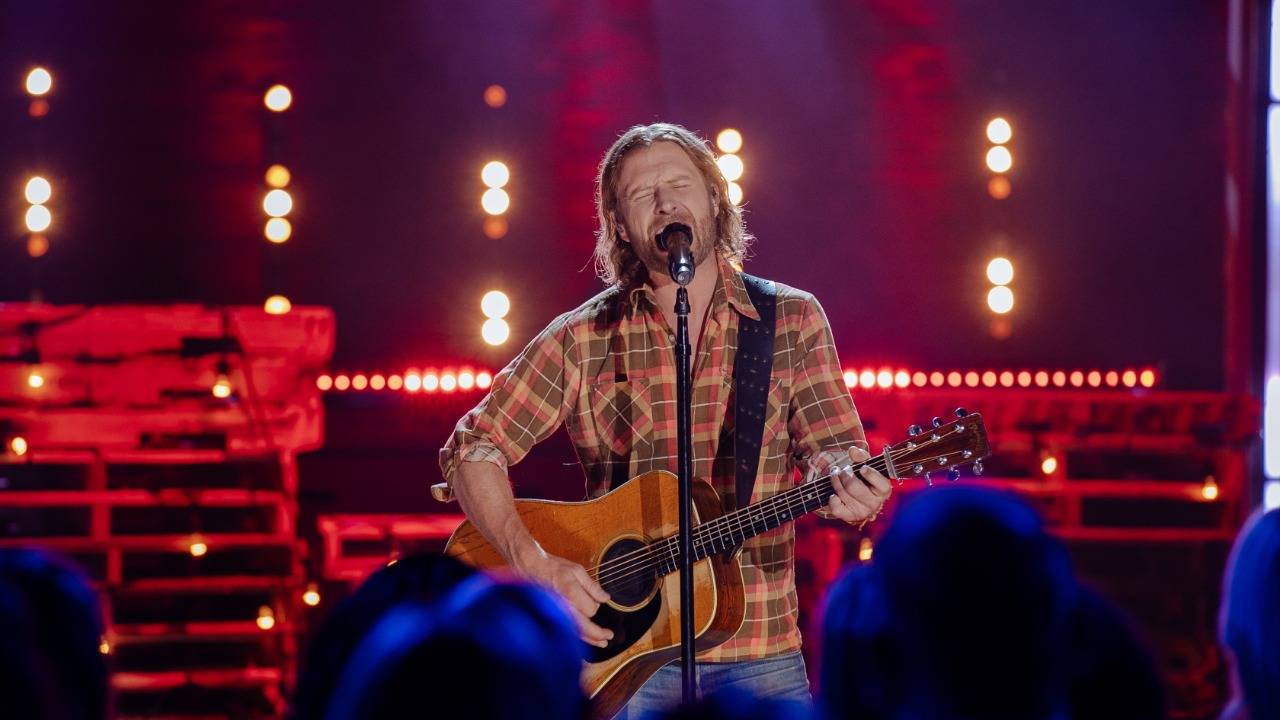 "This is a big deal," Bentley said before the show. "I grew up watching 'Storytellers' on VH-1. Back then, there was radio, and you had music videos. But if you want to see your artist in a way that's different than the usual mass consumption, 'Storytellers' did that. You get the stories behind the songs, and it was really a cool way to see more of somebody you really look up to or respect or whose music you love. It's nostalgic for me is a big reason why I'm excited to be here."
Bentley's episode was taped in Nashville earlier this month and includes his recent hit "Gold," along with "Living," new songs "Same Ol' Me" and "Walking Each Other Home," and signature hits "I Hold On," "Lot of Leavin' Left To Do," "Settle For a Slowdown," "Free and Easy," "What Was I Thinkin'" and "Drunk on a Plane."
Bentley wanted to pick songs he wrote to perform on "Storytellers." Even though he feels so connected to the songs he didn't write that he could talk about them passionately, he believed it was essential to the show's integrity to stick to songs he created from top to bottom.
"The show takes you through a little bit of a journey through me and my career, and I don't think as a singer or songwriter, but as a man, as a husband, father, as a Nashvillian," he said. "There's a journey, but it's circular. It still comes back around. This is my journey."
Bentley's new album "GRAVEL & GOLD" was inspired by that journey. The singer, along with his wife and three children, spent lockdown at their Colorado home. He loved being outside daily and enjoyed the community and distance from the grind he associated with Nashville's country music business. When his family wanted to move back to Music City, Bentley relented. Falling in love with Nashville again framed "GRAVEL & GOLD."
"It was just (love for Nashville) in a way that never would've happened if I'd been here the whole time," Bentley said. "We moved to a house closer to downtown. I can ride my bike to the Ryman. I can ride my bike to Station Inn. We have great neighbors. I've been more in the community now than I've ever been since I've lived here."
The singer said he remembered how good country music had been to him. He reconnected with all the friends he's made in music, the studio musicians, the songwriters, and enjoyed getting back into the recording studio.
"The attitude of gratitude was pervasive when I was going in to make the record," he said.
Bentley self-produced the album – a first for him - and crafted a unique and compelling commercial mix of traditional country and bluegrass that feels like a natural stretch from his 2018 album "The Mountain."
"No matter how much you keep trying to do things different, you still go back to being the same old guy that loves being on stage with this band and having a few drinks and singing for people," Bentley said. "It's kind of simple what we do. We get pretty complicated about it all, but that's why I moved to town- to get on a bus, hang out with the band, play country music, and drink a few beers. It's still the same."
When he realized that even though he'd traveled the world, focused on personal growth, and was still the same person, Bentley first thought it was "kind of sad." But now he sees it as "comforting." He drove the same truck - the one with the back window busted out - to film "Storytellers." He still plays the same guitar on which he wrote many of his most popular songs. And he still walks through the business of music with many of the same people he's worked with since he first arrived in Nashville. 
"We're all searching and seeking," he said. "But at the core, maybe you just can't escape yourself. You're just who you are. It's kind of a head trip in a lot of ways. But it makes me happy to just to be with the familiar folks and faces who have been on this little journey. It's like the song 'Walking Each Other Home,' we're all walking through this crazy little Music City together."
"CMT STORYTELLERS: DIERKS BENTLEY" will air 10 p.m./9 c Wednesday on CMT. The show is part of CMT MUSIC AWARDS WEEK, a week of original programming leading up to the 2023 CMT Music Awards that will air live from the Moody Center in Austin, Texas, 8 p.m./7 C on CBS.