Alan Jackson Predicts New Music, Says He's Always "Scribbling Down Ideas"
Alan Jackson: "I may not have toured much, but ... the creative part jumps out every now and then."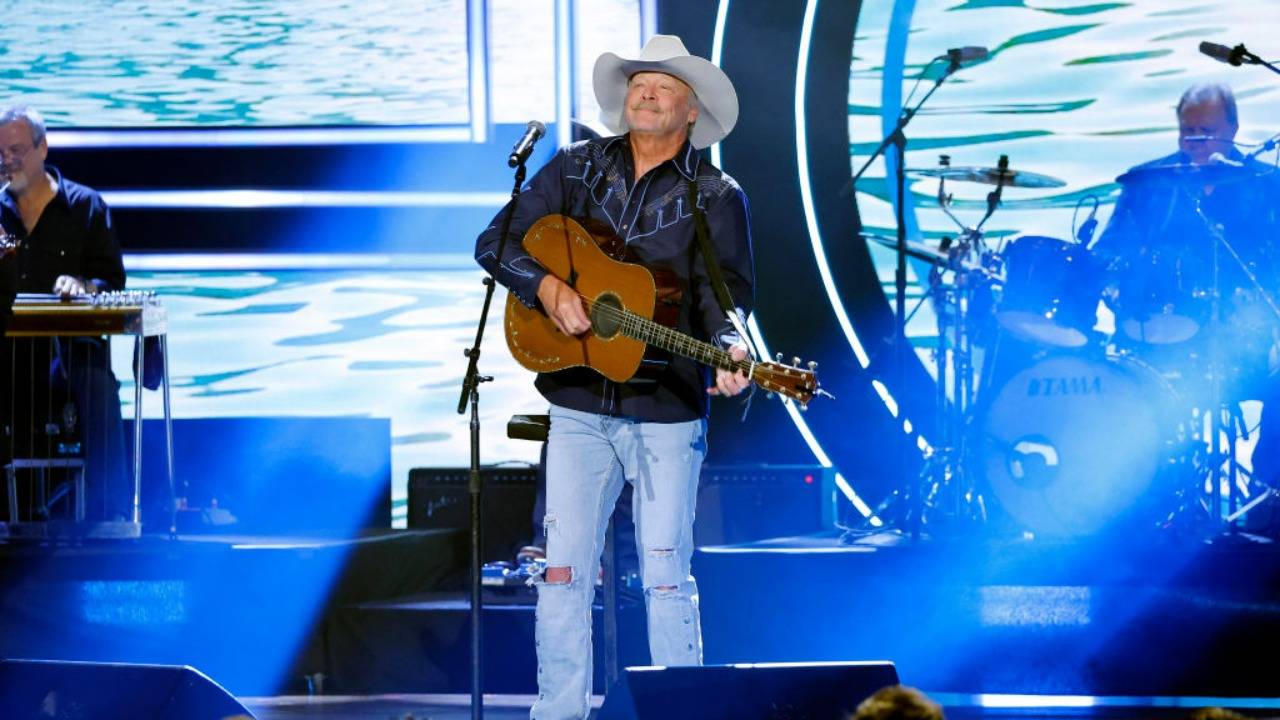 Alan Jackson may be cutting back on his touring schedule, but he's not forgoing time in the recording studio. He recently revealed on his daughter's podcast "In Joy Life with Mattie Jackson" that he hopes to release new music.
"I may not have toured much, but like I said, the creative part jumps out every now and then," the singer said. "I'm always scribbling down ideas and thinking about melodies, and I feel like there'll be some more music to come."
Jackson announced in September of 2021 that he has suffered from degenerative nerve condition Charcot-Marie-Tooth disease for the last decade. The disease makes it harder for him to walk, and the new music would be Jackson's first since sharing his diagnosis. He said touring as a singer could get repetitive, but the studio was where his creativity came out.  
"When you make an album, or especially when you write a lot of the songs, that's creating something," Jackson said. "It's a challenge, so it keeps you interested a little more. If I didn't write, I think I would've gotten bored just singing a long time ago."
He called songwriting more fulfilling than anything.
Part of the reason, he said, was hearing people's stories about how they connected with his songs. He learned the lesson in a big way with this feelgood '90s hit "Chattahoochee," which he wrote with Jim McBride.
"It was a fun, uptempo thing about coming to age, and I thought, 'Well yeah, that's a fun song, and I like it, and people in Georgia are going to like it, but nobody else in the world is gonna know what it is or care about it,'" Jackson said. "But then I learned right quick that everybody has a Chattahoochee. It may be called something else, or may not be a river at all, but it just was the story, was something people could relate to in their life for wherever they were from. So, you just never know."