CMT ARTISTS OF THE YEAR: (WATCH) Lainey Wilson's Hard-Charging Performance of "Heart Like a Truck"
Known for her charismatic stage presence, Lainey Wilson worked the crowd as her voice soared through lyrics of life's tribulations making her stronger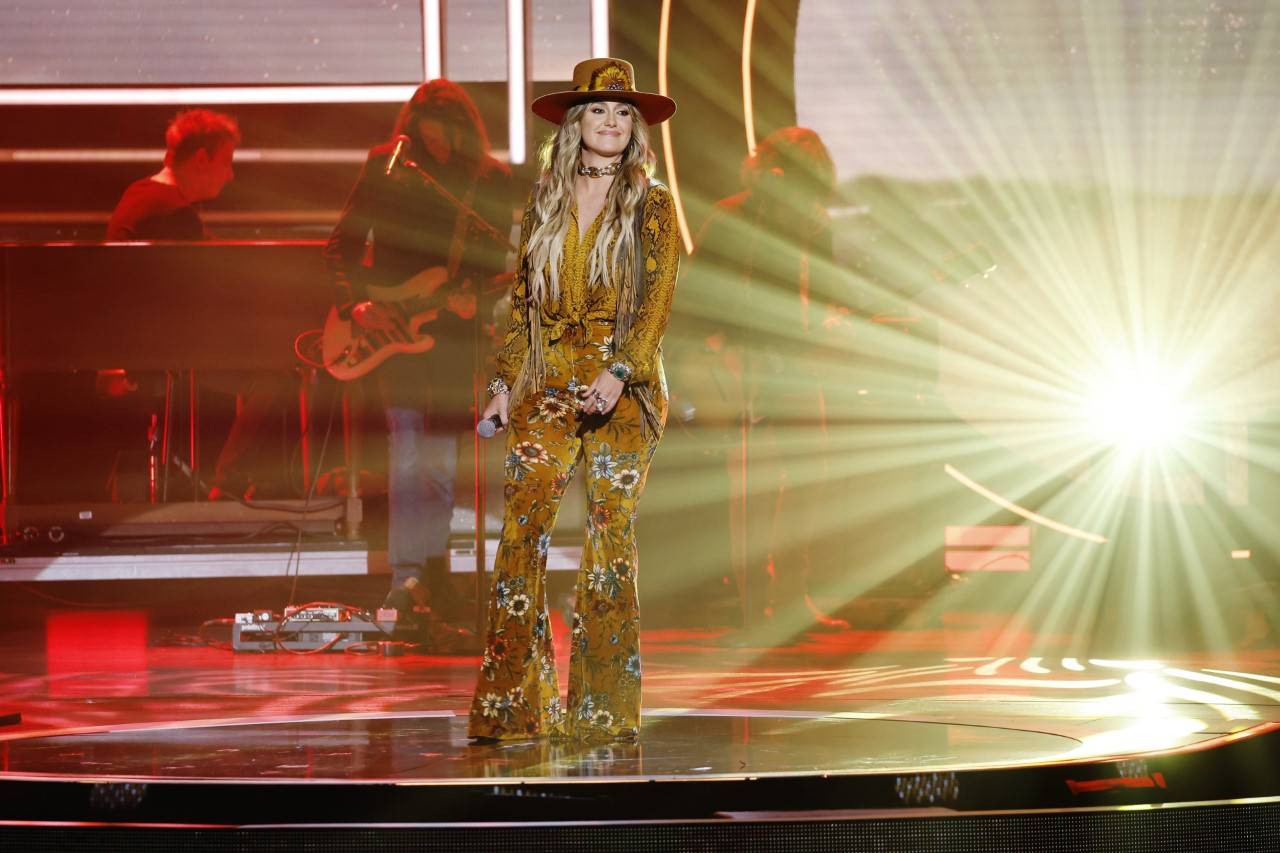 Lainey Wilson wowed the packed house at Schermerhorn Symphony Center Wednesday during the taping of the 2022 CMT Artists of the Year event with her spirited and intense performance of "Heart Like a Truck," one of her two current singles on country radio.
Known for her charismatic and engaging stage presence, Wilson worked the crowd of her peers as her voice soared through the lyrics about life's tribulations making her stronger instead of breaking her down.
I got a heart like a truck
It's been drug through the mud
Runs on dreams and gasoline
And that ole highway holds the key
Wilson was named Breakthrough Artist of the Year at the 2022 CMT Artists of the Year ceremony that also recognized Alan Jackson as Artist of a Lifetime and Kane Brown, Carly Pearce, Walker Hayes, Cody Johnson and Luke Combs as 2022 Artists of the Year. The show will debut 9p/8c tonight on CMT with an encore showing immediately following and another on Sunday.
Wilson's song "Things a Man Oughta Know" was gasoline needed to jumpstart her dreams. "Things a Man Oughta Know" was released in 2020 and went on to win Song of the Year at the ACM Awards. The title also helped propel Wilson to the top of the nominees list at upcoming CMA Awards in November - the same month her episodes of "Yellowstone" start airing. Her second studio album "Bell Bottom Country" will be available Oct. 28.
"This is a long way from the camper trailer days," Wilson said when she made her acceptance speech. The Louisiana native moved to Nashville and lived in a camper trailer more than a decade ago. "I was known as the camper trailer girl, and I was fine with it as long as people knew me. All I have ever wanted was a chance. Whether you let me play your bar or you sat down and wrote a song with me, it doesn't matter. It's a chance and that's all I ever wanted. Country music is truly my life."
When she thinks about her accomplishments over the last year, it sounds "crazy" to her but she's not about to take her foot off the gas.
"When I think about the last year, whether it was the ACM Awards or whether it was having two No. 1 songs or now having two songs at the same time in the Top 30 or being nominated for six CMA Awards, it's all a little bit surreal. But, it's the best feeling in the world, too. But I know that also it's time for me to step it up and keep pressure on myself."
Wilson gives CMT significant credit for her current career boom. She says the network believed in her when no one else did and played her songs before she had a record deal.
"I don't take that lightly," she said. "I appreciate them and feel honored and humbled to be here in the same room as Alan Jackson. Everybody back home will be like, 'Oh, she's really starting to do something now.'"
And while Wilson will always be a Louisiana girl at heart, she knows she's part of the Nashville community, too.
"Every single person as I look around this room, it just seems like you're all my family here in Nashville," she said. "This is a dream come true, and we're just getting started. Let's go!"