Cam Brings Eric Church, Colbie Caillat and Emily Saliers to the Ryman
And Gets Real About Country Radio Live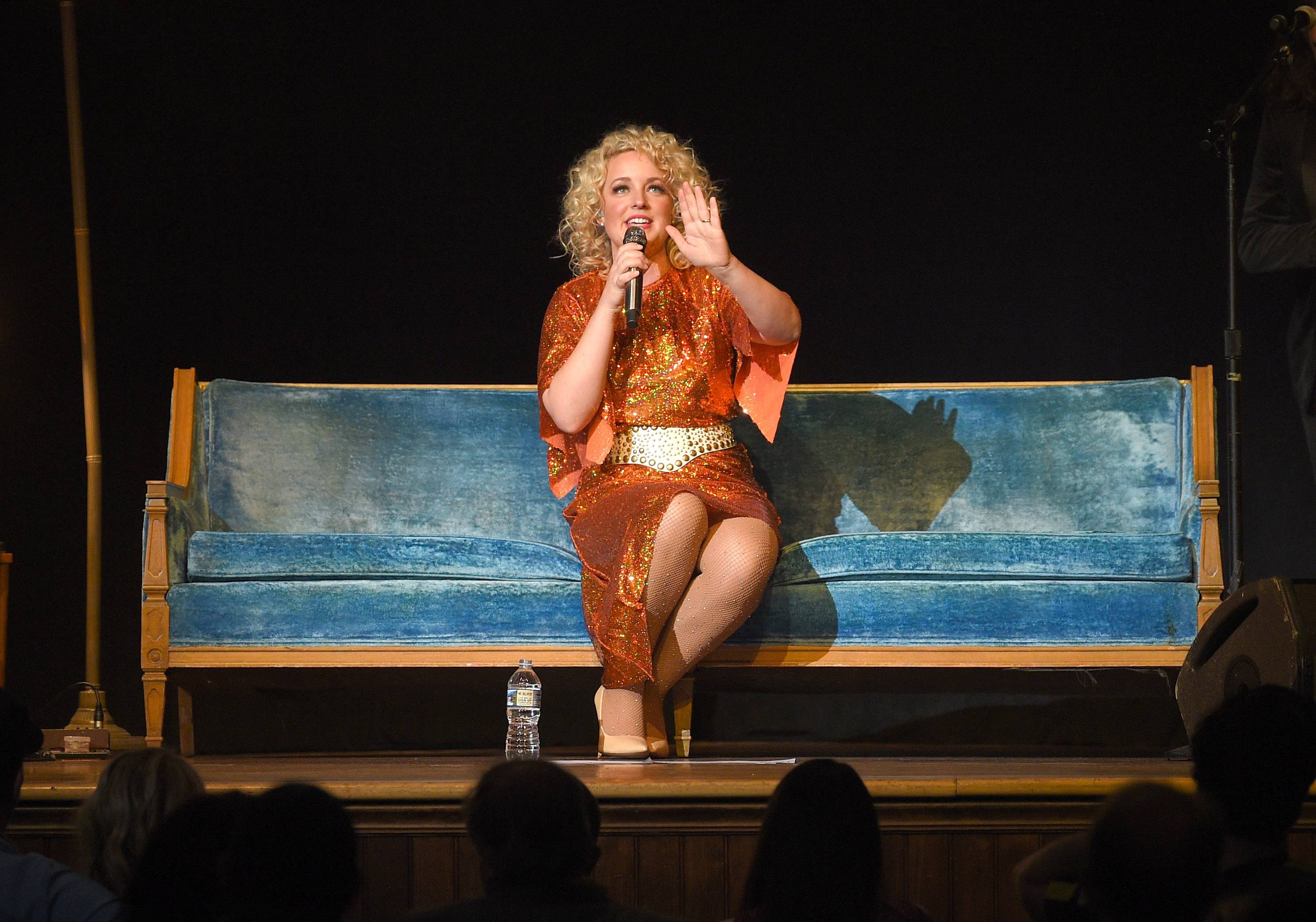 When Cam brought her Road to Happiness Tour to Nashville's Ryman Auditorium on Wednesday (Sept. 26), she showed everyone there that she is among the most articulate and introspective country performers in recent history.
According to the Tennessean, there was a moment in her show when she spoke about the disparity between male-led singles vs. female-led singles on country radio. In front of a packed audience, she posed a very valid question.
"One of those things that I've been trying to figure out is exactly what the teaching moment is in this whole thing about why we're not giving women a fair [expletive] chance," she said. "I don't get it. We've been doing this a long time. I don't understand why it's not over yet.
"Do you know back in the '70s they didn't want women to run in the Boston Marathon because they thought their uteruses would fall out? Some dudes chased her down and tried to stop her. Of course, she outran him.
"It's like this thing where they keep wanting to say that we can't, and this thing just bothers me so much that people decide to get so locked into these ideas. And I feel all of us are still -- in country music specifically right now -- we're 52 percent of the population, 23 percent of artists. You know how much they play on country radio? Like recurrents, oldies -- 8 percent is women. Eight percent. But we're going to run faster aren't we? We're going to [expletive] finish that marathon!"
Emily Saliers from the Indigo Girls, Colbie Caillat and Eric Church were among Cam's special guests onstage. Lucie Silvas, a fellow member of CMT's Next Women of Country program with Cam, opened the show.
Earlier this month, Cam announced she has a new label home, and her forthcoming album will be released through RCA New York.
Cam has spent part of 2018 traveling the world on Sam Smith's the Thrill of It All Tour. She co-wrote "Palace" with Smith and Tyler Johnson for Smith's 2017 album. Her CMT Crossroads with Smokey Robinson premiered in March.