Why Carrie Underwood Says She's "Alice Cooper Barbie"
Hot 20's Toast to Live in the Vineyard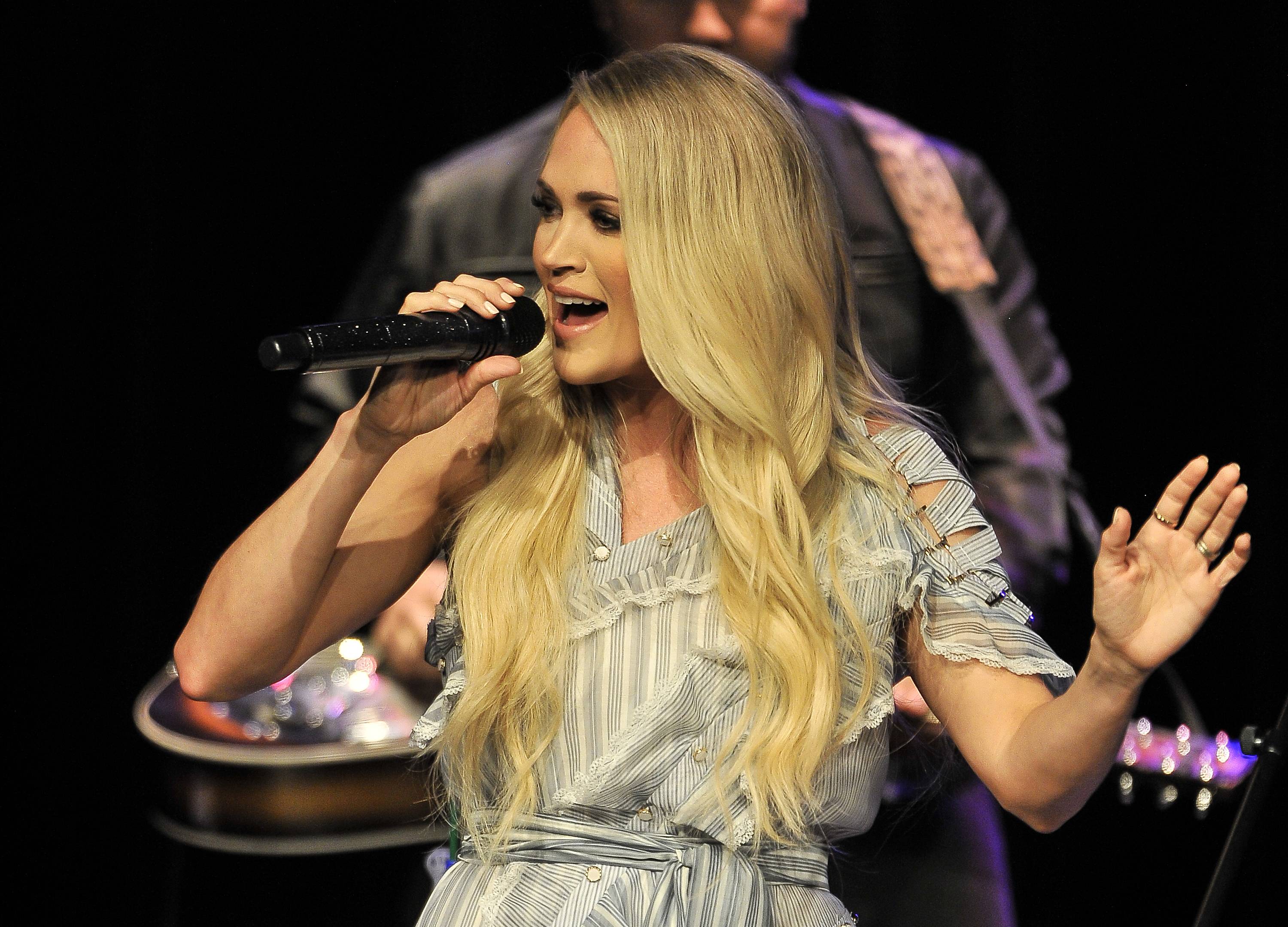 It was the artful thing to do.
That's how Carrie Underwood explained those glitter tears she has painted on her face in the new video for her "Cry Pretty," directed by Randee St. Nicholas.
"When I was thinking about visual things for 'Cry Pretty,' that's just something I saw in my head," Underwood told Cody Alan during an exclusive CMT Hot 20 Countdown interview. She said that those tears turned the idea of the song into something artful and good. "I call myself Alice Cooper Barbie," she said of her slight resemblance to glam-rock, shock-rock legend of the 1970s.
During the interview from Underwood's first full show of the year, at the Live in the Vineyard festival in Napa Valley, she opened up on her love of wine ("It was not a tough decision to agree to be a part of this") and on the state of things on her upcoming album ("We've been in the studio quite a bit, and I'm kind of putting the finishing touches on the new album").
That album, due out in September, is Underwood's sixth since she debuted with Some Hearts in 2005. But it's the first time she's played the part of a producer.
"I was listening to the songs that we had been writing and the stuff I'd been gravitating towards," she said, "and I wanted to take a little more ownership in things." Underwood is producing Cry Pretty with friend and collaborator David Garcia. His first few country projects include Kip Moore's "More Girls Like You" and the Bebe Rexha/Florida Georgia Line hit "Meant to Be."
New episodes of CMT Hot 20 Countdown air Saturdays and Sundays at 9 a.m. ET.