George Strait's Touching Tribute to Mike Kennedy
"Damn Solid" As a Drummer and a Friend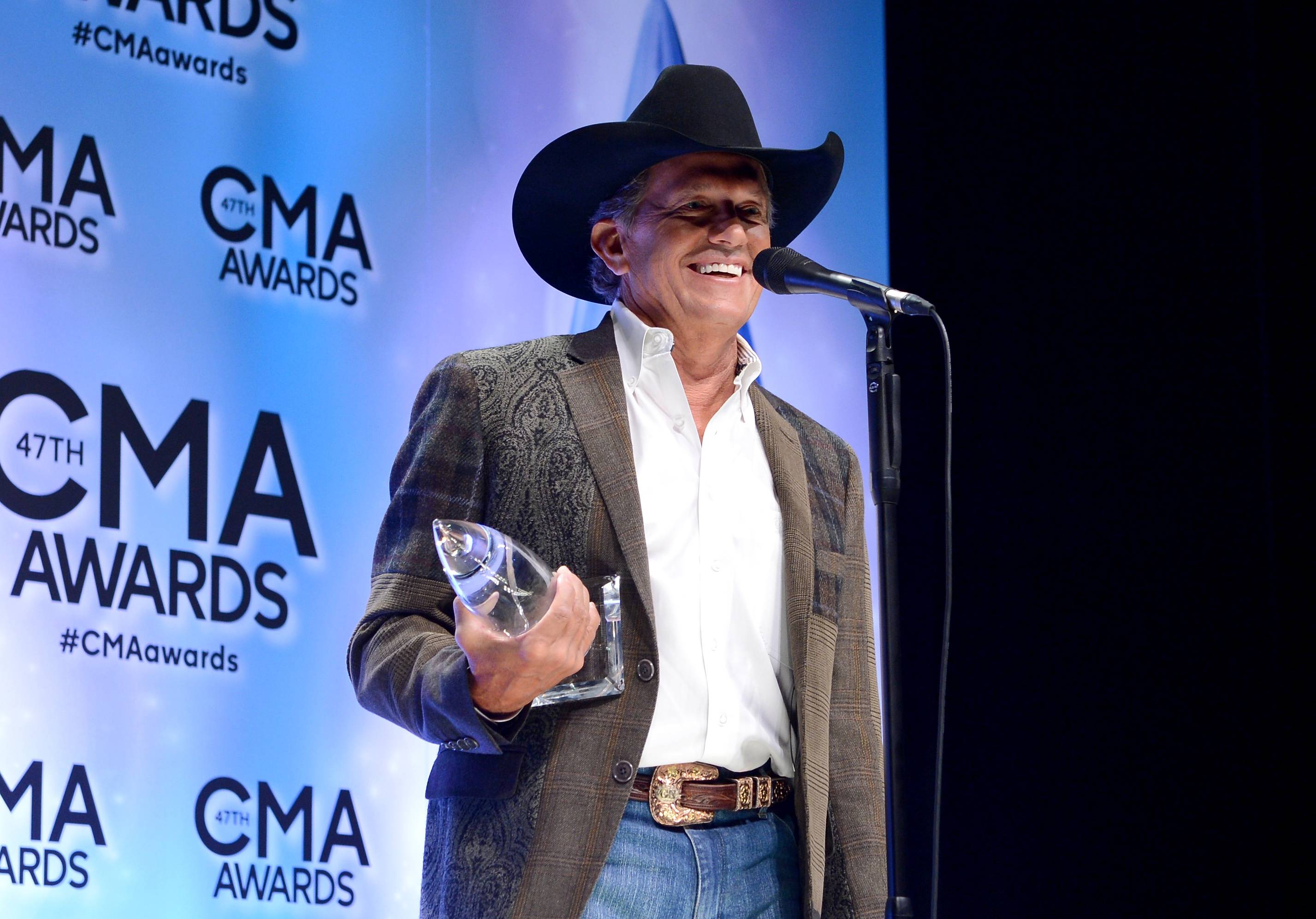 Mike Kennedy was the drummer who backed George Strait for nearly 30 years. So when Kennedy, 59, was killed in a car accident in Tennessee on Friday (Aug. 31), Strait took some time to let the tragic news sink in. Then he shared his thoughts in an Instagram post with a couple pictures of Kennedy doing what he did best.
"Hard to put into words how much Mike's passing has affected us all. Our hearts are broken. It's going to be very strange not being able to look over and see him there in his spot on stage and very emotional as well I'm sure for all of us and also his fans," Strait wrote. "The band will never be the same. A part of us is gone forever.
"We all loved Mike and will miss him terribly. He was just as solid a friend to us all as he was a drummer, and that was damn solid. Our hearts and prayers are with his family. The Lord has him now. Rest In Peace my friend."
Kennedy worked with other country singers throughout his decades in the country music business, including Darryl Worley. And Worley posted his condolences, sharing what he loved the most about Kennedy. "If I could say one thing about my friend Mike Kennedy, it would be that he loved to help others. That just happens to be what Jesus told us to do before he ascended to sit at the right hand of the father. He was a good, caring man and a hell of drummer," Worley wrote.