Chris Young Talks New Music, Losing 60 lbs and How The Combination Puts Him On A Winning Path
Chris Young's "Young Love & Saturday Nights" is the most added song on country radio this week – a clear indicator he has another hit on his hands.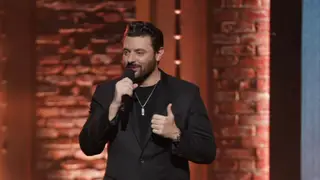 Chris Young decided earlier this year to tighten the focus on his health and his music. Months later, Young is in the best shape he's been in in years, and his new song "Young Love & Saturday Nights" is the most added song on country radio this week – a clear indicator he has another hit on his hands.
Young co-produced the song with Corey Crowder and Chris DeStefano. The song leans into David Bowie's "Rebel Rebel" signature guitar lick, which makes Bowie a writer on the song with Ashley Gorley, Jesse Frasure and Josh Thompson.
"I feel like everybody's happy," Young said of "Young Love & Saturday Nights."  "The imaging is there. The music is there. All the pieces are in place for this to be possibly one of the biggest things I've ever done. So now, it's just trying to capitalize on it."
Young said the new album he's working on is among his best. He co-produced the album with Crowder and DeStefano and noted that although the project has three producers, the package fits seamlessly together.
"I want to cut the best songs," he said. "I want to write the best songs. I want to produce the best songs. Being able to make all of that happen, especially right now, where everything moves and changes so fast. At the end of the day, the most important thing is, 'Do you have great music? That will never change.' And I feel like this is a great album."
The Murfreesboro, Tennessee, native has also been working hard to get into great shape, although he said there's nothing exciting about how he's done it.
"It's really boring," he said. "It is very, very boring."
He completely overhauled his diet, went to the gym "all the time" and works with a personal trainer who trains professional football players.
"I go heavy protein caloric deficit, so I don't have to not eat sandwiches, which is one of my favorite things in the world," he said. He listed a range of exercises he does, including squats, lunges, glute bridges and more, to build muscle and slim his physique.
"I am very happy about the fact that I've lost that weight, but it was not something that was like a, 'Hey, here's the easy catchall fix all," he said. "The really funny thing is everybody's been like, 'Oh, are you taking medication or a shot?' I'm like, 'No, not doing any of that. I'm just being really boring and going to the gym.'"
Young has lost more than 60 pounds.
With the combination of a healthier lifestyle and new music he's proud of, Young knows the package will make this album – and the coming year – among the finest of his career.
"It is probably the best I've felt vocally in a very long time," he said. "It's really easy to get lost in trying to tell people that you think this is one of the best records you've ever made because that's what everybody says. But I think this record is really and truly one of the best ones I've made very long time."