Jo Dee Messina Talks "Heads Carolina, Tails California" and How She Almost Missed It
Jo Dee Messina: "I contacted (the songwriters), and I was like, 'What is it like as a songwriter to write a song that brings a lifetime of joy?'"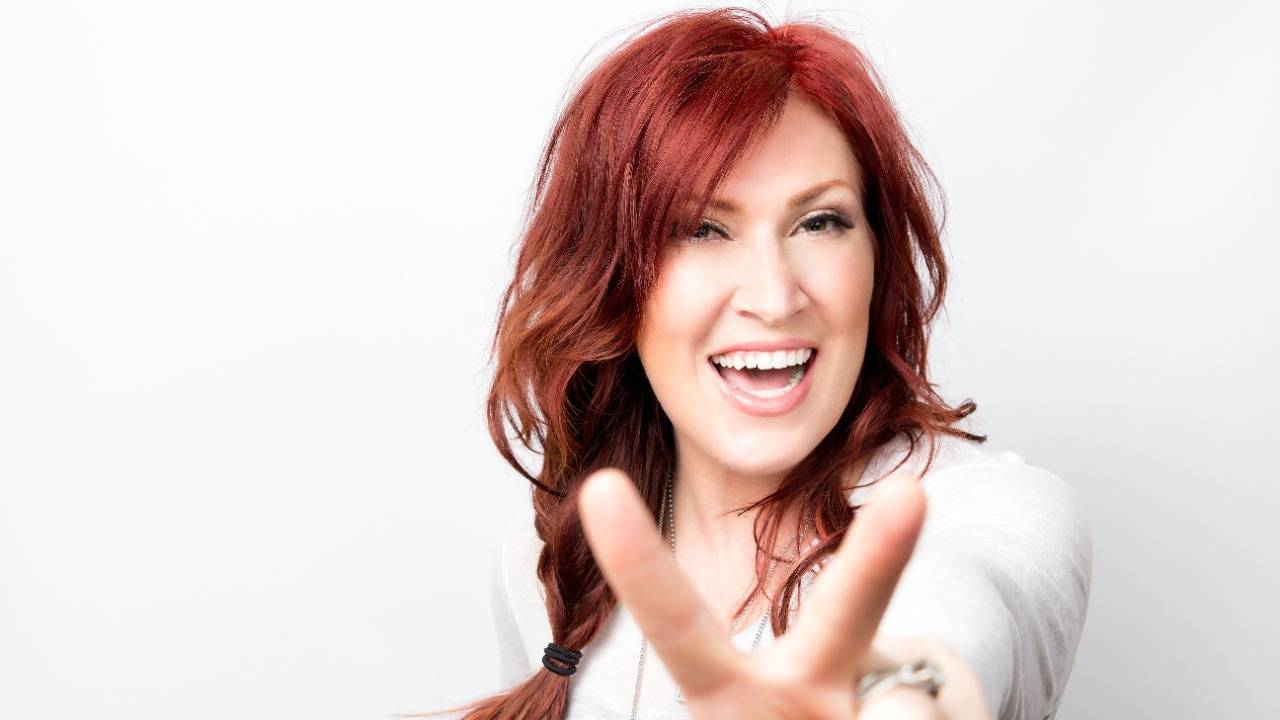 Mainstream country music radio may just be rediscovering Jo Dee Messina with the success of her Cole Swindell collaboration on "She Had Me At Heads Carolina," but '90s country music fans know Messina never left.
The singer recently released a greatest hits package "Heads Carolina, Tails California: The Best of Jo Dee Messina," which includes 11 of her hit songs and marks the first time her music is available on Vinyl. In addition, she just embarked on a 45-city tour that started in a Carolina and will wrap in California. 
"I never stopped touring," Messina said. "We've had wonderful crowds. Five years ago, we'd sing 'Heads Carolina,' and there's an eight year old with a 'Heads Carolina' sign."
Messina said she'd just laugh because the child wasn't alive when the song came out. She said, "Heads Carolina, Tails California" wasn't even her most popular song. That distinction belongs to "Bye Bye," and it always has. 
"People know," she said. "The catalog has been doing well with streaming for the last seven years or so."
Even so, she said, it was exciting to watch Swindell put a new spin on the hit and she was honored the Georgia native asked her to appear on the CMA Awards with him. However, she said its the songwriters who have benefited most. 
"I contacted them, and I was like, 'What is it like as a songwriter to write a song that brings a lifetime of joy?'" she said. "Think of how old they were when they wrote that. Here it is, a quarter of a century later, and people are still loving it. They love the melody. They love the content. What amazing songwriters. I wish I had written a song like that."
Messina is alarmed to remember how close she came to completely missing out on "Heads Carolina, Tails California." Tim McGraw and Byron Gallimore produced Messina's albums and they had just finished when songwriter Tim Nichols told Messina he had written a song with Mark D. Sanders that she needed to hear. Nichols dropped the song off at her house and left it in her mailbox. 
"I was just lucky," she said.  "I saw myself as just very fortunate and very lucky to have been chosen to sing that song. I listened to it and I was like, 'Oh my gosh, this song is so cool."
However, Messina wanted to slightly adjust a few of the lyrics to make the song more relatable to her and her listeners. She was hesitant to ask the songwriters for permission to make the tweak because she was a new artist, but Gallimore convinced her it was ok.   
"I always tried to cut songs that I could relate to," she said. "They changed the first two lines. And then where it says, 'I have people in Boston,' that's where I'm from. It's good." 
"Baby, what do you say we just get lost. Leave this one horse town like two rebels without a cause," isn't the original lyric, either. The opening lines were previously about a papermill closing. Messina felt the change made it more relatable.
Two decades later, Messina still plays the song on stage every night. People, undoubtedly, still love it - and her.
"I can't explain the sold-outness," she said of the tour. "I have to look at everything with gratitude. You know what, that's not my doing. That's just amazing. I can sit back and really just be grateful for the people that show up. I don't know what to say."
Messina is working on new music. And while she can't say much about it yet, she's looking forward to divulging more in the coming weeks.