Kenny Chesney: "I Couldn't Move My Fingers"
He Talks Winter Show and Summer Album Release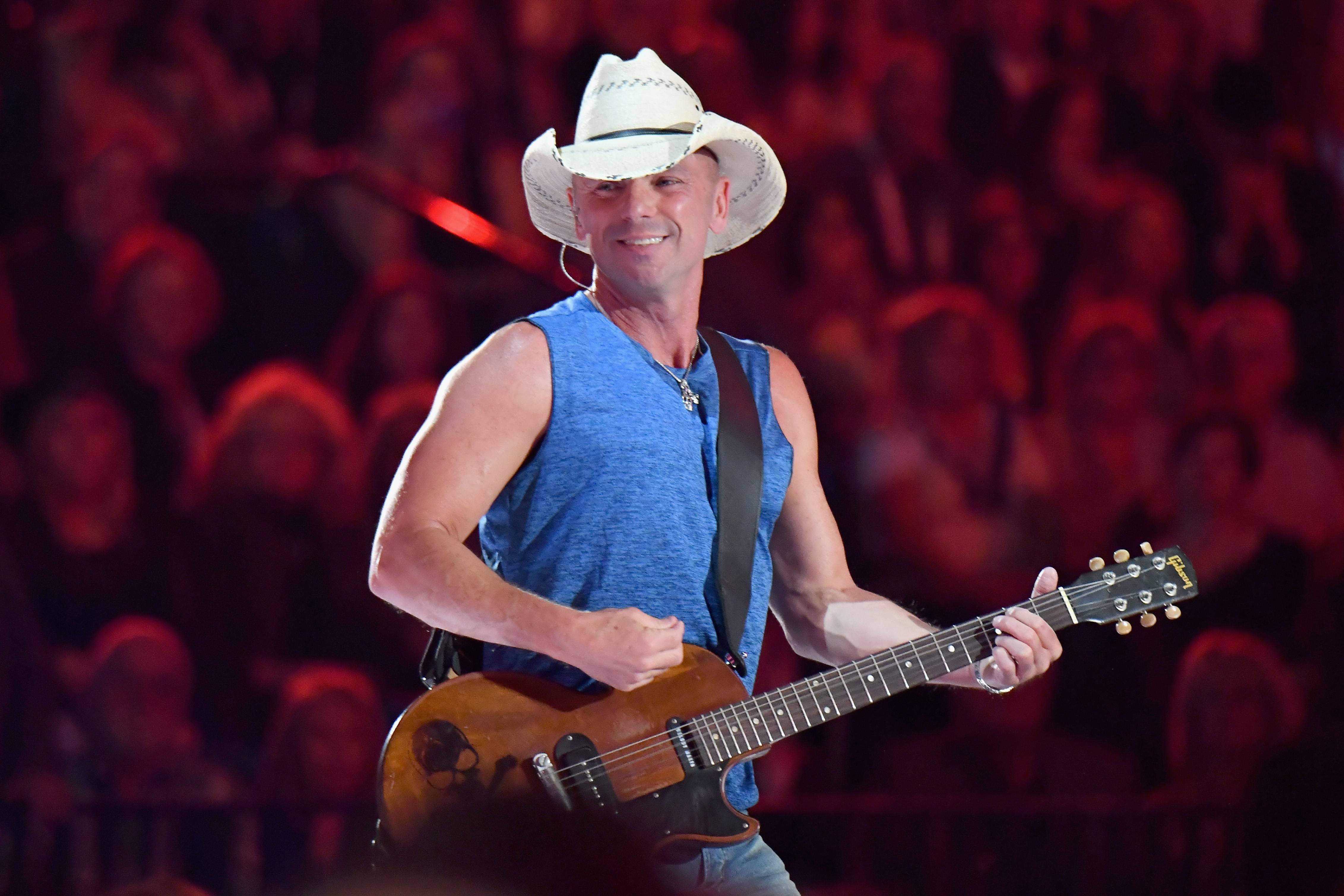 Let's all raise a glass of Miller Lite to the man who broke his own attendance record at Milwaukee's Miller Park, home of the Milwaukee Brewers and home of massive country concerts since 2001.
Kenny Chesney has played the stadium before, in 2013 and 2016, but this time -- on Saturday (April 28) -- he pulled in 43,526 fans.
"It was freezing," Chesney said of the bitterly cold extended-play Wisconsin winter. "I couldn't move my fingers to play on some songs, but the audience was so incredible…it didn't matter! They were rocking so hard and so hot we couldn't stop ourselves."
When he played his latest tune, "Get Along," he said he was surprised by how many people already knew the words by heart. "For a brand new song, they sing every word of that chorus like they've known it for years. I think it's partially because it's an idea people are so hungry for right now: getting along with people, even the ones you don't know, because the world is becoming such a loud, angry place," he said in a press release.
He knows that his fans tend to live their lives in his songs, he said, whether those songs are happy or sad, or about big wins or life lessons. "And when they sing, you can tell the songs are as much theirs as they ever were mine. Maybe that's part of what makes the energy at these stadium shows this year so electric," he said. And in a few months, Chesney's fans will have even more songs to live their lives in. His Songs for the Saints is reportedly stacked with Chesney co-writes, collaborations, rookie songwriter cuts, songs of resilience and songs about the refuges we seek.
"So much has happened since I went off the road in 2016. And all of it, in one way or another, has ended up on this record. It's special to me because of what it says -- to me, and for me -- about life, the world around us, how fragile it all can be and about somehow still finding the best parts of you, and moving towards them.
"I feel like I know what this album's supposed to be, and I know how much it means to me. I wanted to get it just right, before we set a release date… and I think we've got it. I'm just glad we'll have it out in time for me to play some of these songs this summer before the Trip Around the Sun Tour is over," he said.
The next stop on this Chesney tour will be May 5 in Minneapolis, and Songs for the Saints is due out July 27.