Five at Five: Maren's Pose, Keith's New Tour, and Granger's Perfect Gift
New Looks, New Music, New Tours and More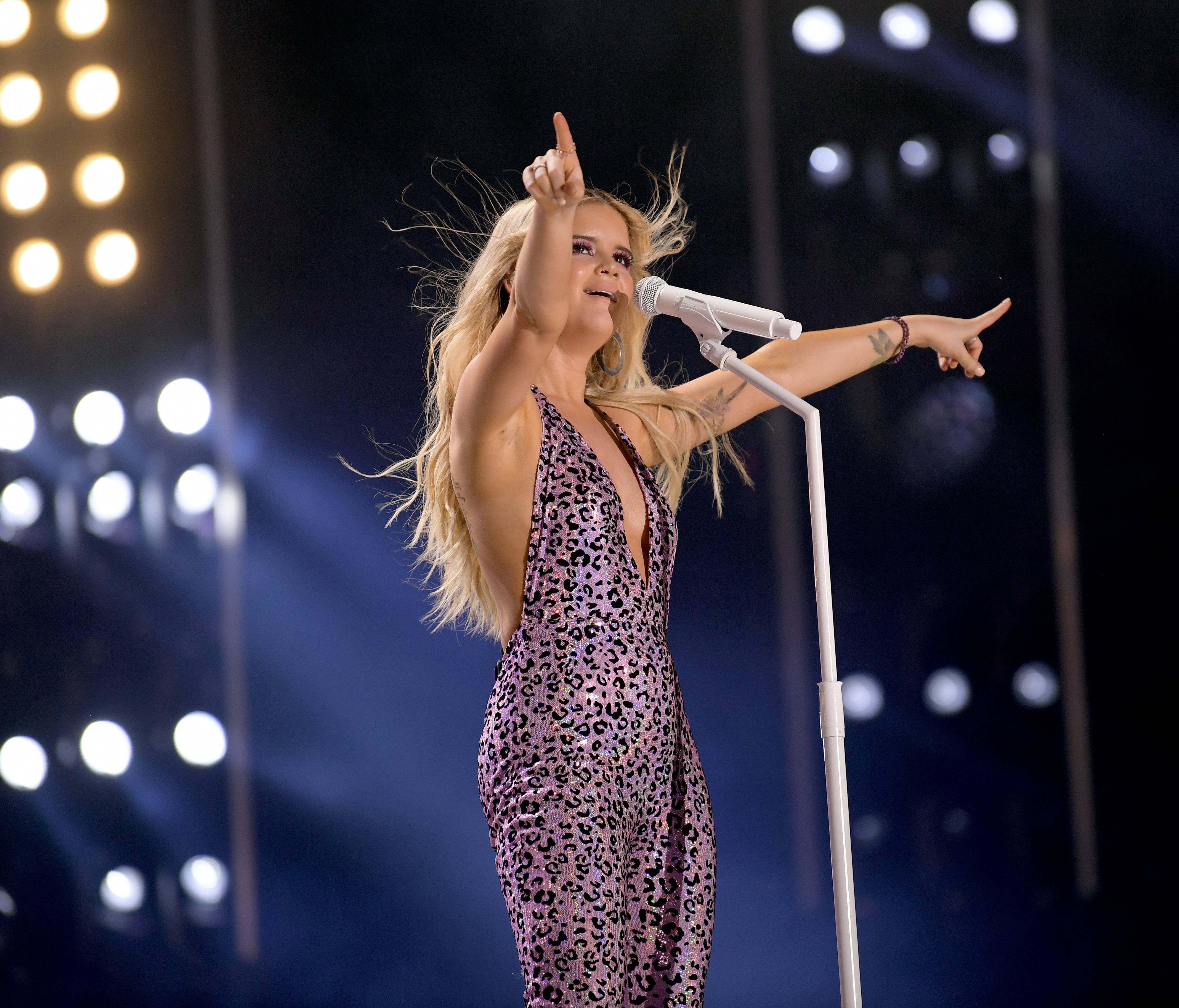 Give us a minute, and we'll give you everything you need to know in country music. It's your new fix for all the latest headlines in one place. Here's what you need to know for Wednesday (June 12):
You bettah work, girl! Maren Morris is on fire in this new teaser photo for Playboy. The singer posted the shots on her Instagram, hinting that more news about the collaboration with the legendary magazine would be on the way next week. Last year, Playboy announced a renewed vision for its content and purpose, aimed at inclusion, diversity, even greater social freedom and positivity. The magazine also moved from a monthly to a quarterly distribution of their print copies.
An all-new tour is in the works for Keith Urban, fans. The superstar announced his summer installment of the GRAFFITI U World Tour, an all-new show at fairs and festivals that will feature new productions and lights. "I'm always looking for something a bit different when I go to see a show, especially when I see someone more than once," Urban said in a statement. "The set list, production, lighting, even just the vibe. So I decided to change it up for the Summer - have some fun and do something a bit different." The tour kicks off June 22 at Lakeshake Festival in Chicago.
Oh, it's happening. Dave Haywood spilled the beans on Twitter that the Grammy-winning trio is back in the studio working on a brand new album. The group had a big week at CMA Fest and is enjoying critical acclaim with their brand-new single "What If I Never Get Over You." Is it a hint of what's to come with the new project? We'll just have to wait and see...
Tim McGraw hit the Big Apple as part of his Songs of America Book Tour with Jon Meacham. The two co-authored "Songs of America," a brand-new book which takes a look at the patriotic and the protest music that defined our nation. As part of the conversation, McGraw performs a small set acoustically. What a treat, especially knowing that this beautiful gal was in the audience at the Beacon Theater.
In the wake of the tragic loss of Granger Smith's three-year-old son, River, the country singer has decided to give us all a way to give back in his son's honor. Yee Yee Apparel has released an exclusive t-shirt design featuring sweet River's favorite, the "Yee Yee Excavator." 100% of the proceeds from this shirt will go to Dell Children's Medical Center in honor of River. You can purchase here. All our love and prayers continue to go to the Smith family.