Shania Twain Reveals 2024 Las Vegas Residency
Shania Twain: "I am in a celebratory mood, and there is nowhere better to party than VEGAS, so I hope you all join me!"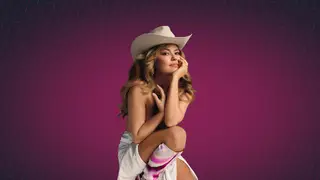 Shania Twain announced Tuesday she plans to roll the dice again in Las Vegas next year.
Twain, who is spending much of the year on her international Queen of Me Tour, will head back to Las Vegas for her third residency in May of 2024. 
Shania Twain: COME ON OVER – The Las Vegas Residency – All The Hits! will open at Bakkt Theater at Planet Hollywood Resort & Casino on Friday, May 10, 2024. Tickets will go on sale 10 a.m. PT Monday, Aug. 21, ticketmaster.com/shaniavegas.
"I am excited to be returning to Vegas for my third residency COME ON OVER," Twain said. "Performing in Vegas is a huge honor, and I love this theatre. The audience can expect ALL THE HITS with a few fan favorites from the new album in there, too. I am in a celebratory mood, and there is nowhere better to party than VEGAS, so I hope you all join me!"
The Canadian told People she planned to "play around in the fashion more" on her third residency because she had "really discovered the joy of creating my styling myself." 
"I've always collaborated, but this is a whole other level," she said. "I'm going to be doing more of that at the Come on Over residency."
She said she didn't want to "give anything away" but that she'll bring elements from her previous Las Vegas residencies as well as her current tour to the more intimate stage. 
"I'm always learning, but I am enjoying the maturity of having the confidence in my decision-making," she said. "I'm enjoying the confidence that experience has given me now, and it just gives me a lot of room to play, and it gives me a lot of room to be spontaneous. I've got more confidence in being spontaneous and trying new things, as well."
Twain doesn't know where she finds her energy now, she reported to People, but theorizes it could be a combination of confidence and gratitude.
"I've got just more self-confidence," she said. "Self-doubt, I just don't have time for that. I would rather be wrong and make a mistake but still be moving forward than to be stuck or fenced in by fear or self-doubt. Just no time for that, no room for that. And the things that have taught me that have been the ailments along the way."
Twain added, "I do work too hard sometimes, but if it's something that I'm loving, good luck trying to slow me down."
The 24 performances going on sale are:
May 2024: 10, 11, 15, 17, 18, 23, 25, 26 
Aug. 2024: 23, 24, 29, 31
Dec. 2024: 4, 6, 7, 11, 13, 14
Shows begin at 8 p.m. For more information and to purchase tickets, please visit ticketmaster.com/shaniavegas.