Kane Brown Makes History at AMAs
"I Love Everybody," He Says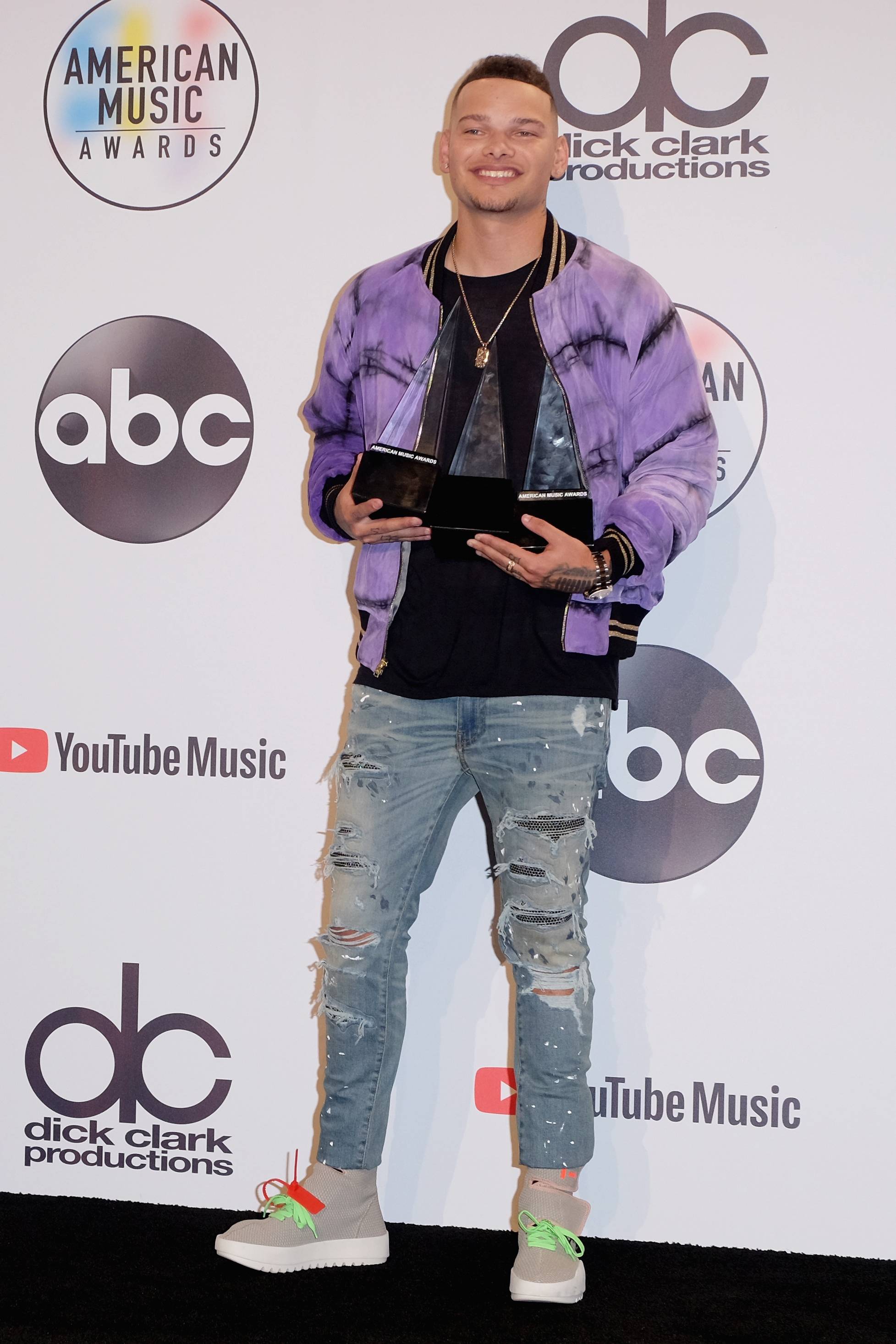 During Tuesday night's (Oct. 9) American Music Awards, Kane Brown made history by being the most-awarded country star who had never won a single AMA before. In other words, his three wins on Tuesday were his first three wins ever.
But only one of those awards -- country male -- was handed out during the live television broadcast, giving Brown just one chance to thank his team and the devoted fans who voted for him.
"First off, I feel like I'm about to pass out. Second, I just wanted to say, thank God, thank my fans, thanks to my manager, Martha, my team, my band, Sony, Universal Publishing. Thanks to everybody who helped me with this," Brown said as he held his first trophy in the air. "I love everybody."
His Instagram post after he collected all of his awards was just as brief. "WHAT?!?!," he wrote with a few simple hashtags: #amas #bestfans #experiment
Brown was in the country male category with Luke Bryan and Thomas Rhett, but it wasn't the only one he went home with. Brown also won the AMA for country album for his self-titled debut and country song for his hit ballad "Heaven."