Jay Allen and Kylie Morgan Postpone Their Wedding Due To Florida Hurricane
Jay Allen and Kylie Morgan send thoughts and prayers to Floridians facing Hurricane Ian.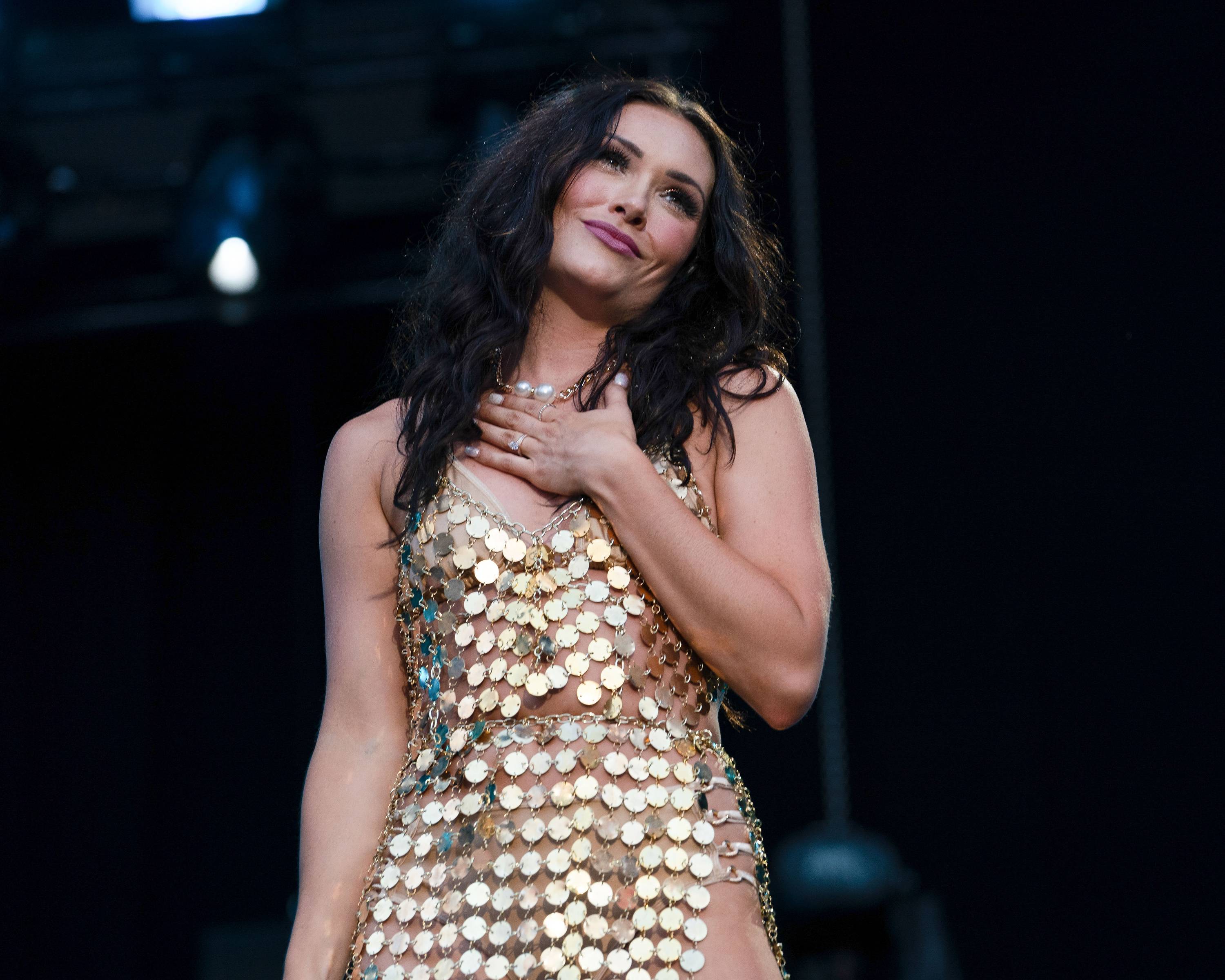 Country breakout star Kylie Morgan and Jay Allen were gearing up to tie the knot this upcoming weekend, until Hurricane Ian came knocking on their door. 
With heavy hearts, the country couple had kept their curious fans up-to-date since Monday (Sept. 26), before the horrific storm made landfall. Allen mentioned that they were tracking the Hurricane path to make a final call on their special day slated for Saturday, Oct. 1, in Fort Myers, FL. 
"Hey, everyone! Given the current circumstances with Hurricane Ian and it's uncertain path, we are currently taking every precaution to ensure safety for all," he wrote on Instagram. "For this reason, we will be making a decision on Thursday pertaining to if the wedding will continue on as scheduled or postponed. The variables guiding this decision are items like flooding, power outages, bridge accessibility, etc. Please be patient as we do our best to navigate this situation and trust that we will be in contact the second a decision is made," he clarified. 
The budding vocalist continued to advise all guests traveling from out of state to check their flight itineraries, and he encouraged them to push back their arrival time. 
"In the meantime, it is our strong recommendation that all flights and travel plans be rescheduled for a Friday arrival," he stressed. "Please note: this may require flying into FLL or MIA airports on the east coast and driving to the west side of Florida." 
With heavy rain and high winds up to 75 mph whipping through central Florida, the tropical storm turned into a Category 4. Due to the devastating impacts expected to affect the Fort Myers area, the two decided to postpone their affair. 
Allen and Morgan turned to social media Wednesday (Sept. 28) afternoon to send their prayers to the sunshine state residents and reveal the official decision. 
"Hey y'all, Kylie and I wanted to jump on here and say first and foremost, please, if you would send down prayers and love to Fort Myers Beach," said Allen in a video. "All the people down there are like a second family to us. Obviously, we were supposed to get married this weekend, but that is the least of our concerns. We are heartbroken for everyone that's losing their homes and their businesses right now. We can reschedule our wedding, we basically just wanted to let all of our guests know," he concluded with his loving fiancée glued to his side. 
Members of the country community and fans flooded the comment section with hopeful messages and thoughts for the ones facing the severe weather conditions. 
"Thinking of you both!!! 💗" said Tigirlily. "Oh, I'm so sorry to see this @jayallenmusic and @kyliemorganmusc sending lots of love to you both and all your friends in FL," added a follower. 
The singer-songwriter issued a statement on her personal account, where she shared a heart-wrenching story about her family losing their home to a natural disaster. 
"Devastated from all parts of our hearts. After losing my house in a tornado at 17, I know all too well what it's like to lose everything 😢," she wrote. "Please pray for our friends, family, and strangers in FMB &  everywhere affected by this awful storm. We will get married eventually, somewhere in Florida hopefully 😅 We have each other & we will have our day in the future when it's nothing but sunshine and smiles once all this is behind everyone." 
The optimistic lovebirds got engaged in 2021. Allen popped the question following their Whiskey Jam performance of "Hell Outta Me," a track they penned together at a writer's retreat. Before the promising new artist dropped down on one knee, he serenaded Morgan with a song titled, "After You." Allen is currently a contestant on NBC's "The Voice," and Morgan is relishing in the rapid success of her viral hit "Bridesmaids," which racked up 7.5 million views and over 1 million likes. 
Until the fast-rising musicians can exchange their vows, they are asking fans to donate to the American Disaster Relief fund, here.