LOCASH's Preston Brust Opens Up About His Battle With Bell's Palsy: "I'm Getting Stronger Every Day"
Preston Brust says his reliable support system and performing live help him "forget" about his diagnosis.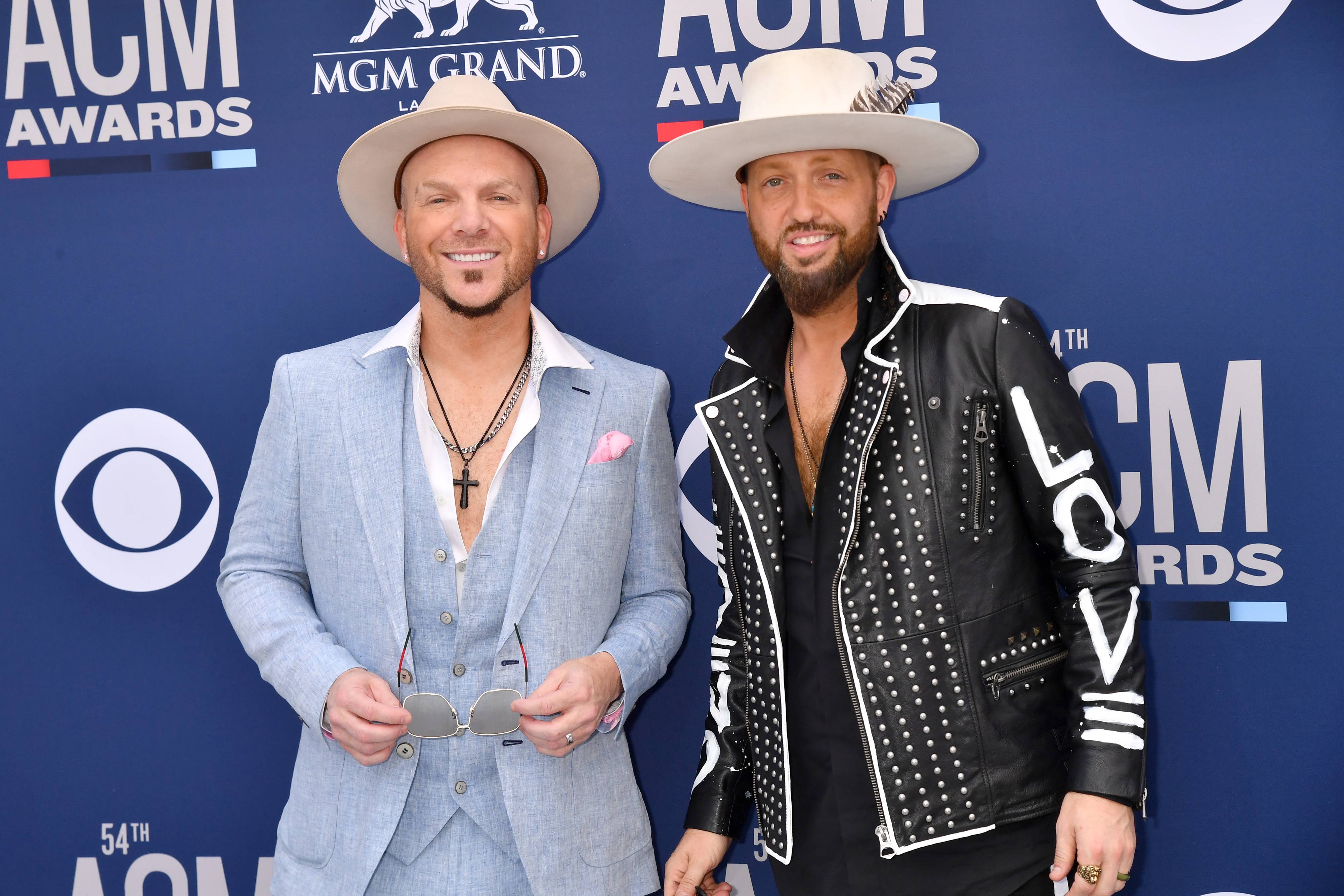 LOCASH's Preston Brust was diagnosed with Bell's palsy over a decade ago, but it wasn't until recently that the condition returned and affected the right side of his face. The  "Chillionaire" singer told PEOPLE about the obstacle and his long journey to recovery. 
Despite the sudden surprise in December of 2021, the hitmaker feels optimistic and says he is mentally prepared for the roadblocks ahead. 
"I count my blessings. I'm getting stronger every day, and I don't worry about it quite as much— especially the second time around," Brust told the publication. "It's like, 'OK, we got through this once, we can do it again. We know this is going to be a long journey, so pack your bags — and let's roll, let's do this.'"
According to the Mayo Clinic, Bell's palsy is a disorder that causes one-sided paralysis or facial weakness. In most cases –  individuals would experience drooping on one half of their face, which would cause an uneven smile or the eye on the affected side not to close. The disorder typically improves over weeks. 
The inflammation of the nerve snuck up on the vocalist and placed him in a pure panic. Brust explained that he immediately turned to medical professionals because the unexpected symptoms were similar to the warming signs of a stroke. 
"I was brushing my teeth, and all of a sudden I looked in the mirror and there was toothpaste just coming out of the right side of my mouth — all down my beard and onto my shirt," he shared. "I was like, 'Are you kidding me?' I remember waking up my wife [Kristen] and telling her Bell's had hit me again. We just hugged for a few minutes, and I didn't want to let go because I knew when I did, my next journey was going to begin."
Although Brust feared for his health, he said that the future of LOCASH weighed heavily on his shoulders. The chart-topping artist was concerned that the illness would stand in the way of the band's flourishing career. 
At first, Brust had doubts about stepping back into the limelight. However, his bandmate Chris Lucas gave him the confidence to go public.  
"My initial reaction was like, 'I can't let anybody see me like this,'" the musician recalled to the outlet. "But Chris had my back, and I didn't want to stop working. I was like, 'I'm letting LOCASH down if I don't go out and work and tour.'"
During his first go-around with Bell's palsy, the country mainstay found strategic ways to hide the non-painful condition. For instance, he would wear sunglasses or sing into the microphone from a certain angle. He shared that this time was different because LOCASH was in the midst of promoting their summertime anthem – "Beach Boys." 
"I was able to hide the Bell's the first time really well and stay out of the spotlight just enough," he clarified. "But this time we had a hit song on our hands, and we had to go support it and promote it." 
While adjusting to his temporary lifestyle, he said his mental health began to suffer. 
"You can find yourself in a dark place. I try to tell myself, 'Don't look in the mirror so much. Don't stand there so long and worry about it. Just walk away and blow it off and don't let it win that day,'" he said.
Brust learned that patience is a virtue, as time is the best way to recover from Bell's. Doctors told the singer-songwriter that the paralysis could resolve between six weeks and three months. Although there is no cure, individuals can perform daily muscle exercises or sign up for Botox therapy. 
"You've got to be so patient with it because they say that stress could be the big reason for this," he emphasized. "How do you not stress about this when it's happening? I think about that every day. That's not an easy thing to do." 
Although certain days can be more complicated than others, the platinum-selling artist has a close-knit support system and a devoted fan base that keeps him positive and persevering forward. 
"I'm surrounded by so many great people," he added. "My wife reminds me that she thinks I'm handsome even on the days when my face ain't working at all. When we're onstage, and there are thousands of people's hands up, and everybody's jumping up and down and they're singing… somehow I forget about it while I'm out there."
LOCASH recently performed their latest single featuring Mike Lowe and Bruce Johnston of The Beach Boys on "Good Morning America" and to a sold-out crowd at the Grand Ole Opry. The dynamic duo is currently on the road hitting notable festivals until early November. For upcoming appearances, visit locash.com.